IF designer (and big hoops fan) AJ Dimarucot were to rank his favorite players of all time, Michael Jordan would definitely be at the top. A close second would be Dwyane Wade.
And if Dimarucot were to choose a number three, it would probably be Vince Carter.
"When Jordan left," the freelance artist said in an interview with SPIN Life, "[I tried] to fill the void with whoever showed some Jordan-esque qualities. Vince Carter was definitely one of those people."
And now, Dimarucot could say that he's created official art, in some capacity, for all three of his NBA idols.
Continue reading below ↓
Recommended Videos
He's created a shirt design for Jordan Brand, famously worn on live TV behind the man himself during the Bobcats' 2014 playoff series against the Heat. In 2018, he also designed a D-Wade shirt graphic for 500level.com, an apparel line that releases official shirts licensed by the National Basketball Players Association, celebrating Wade's return to Miami.
And just this week, NBA Canada officially announced that Dimarucot was one of fifteen global artists chosen to create tribute art prints for the newly retired Vince Carter.
"Yung brief sa akin was very loose," he said of the project. "The brief was: Do your thing."
To help the artists brainstorm, the league sent over a sheaf of archival pictures. While Dimarucot's initial idea was to illustrate the legendary le dunk de la mort over the 7-foot-2 Frederic Weis in the 2000 Olympics, the NBA told him it was off-limits, as it didn't happen on NBA turf.
And then, while reviewing the materials, Dimarucot chanced upon a VC image he'd never seen before.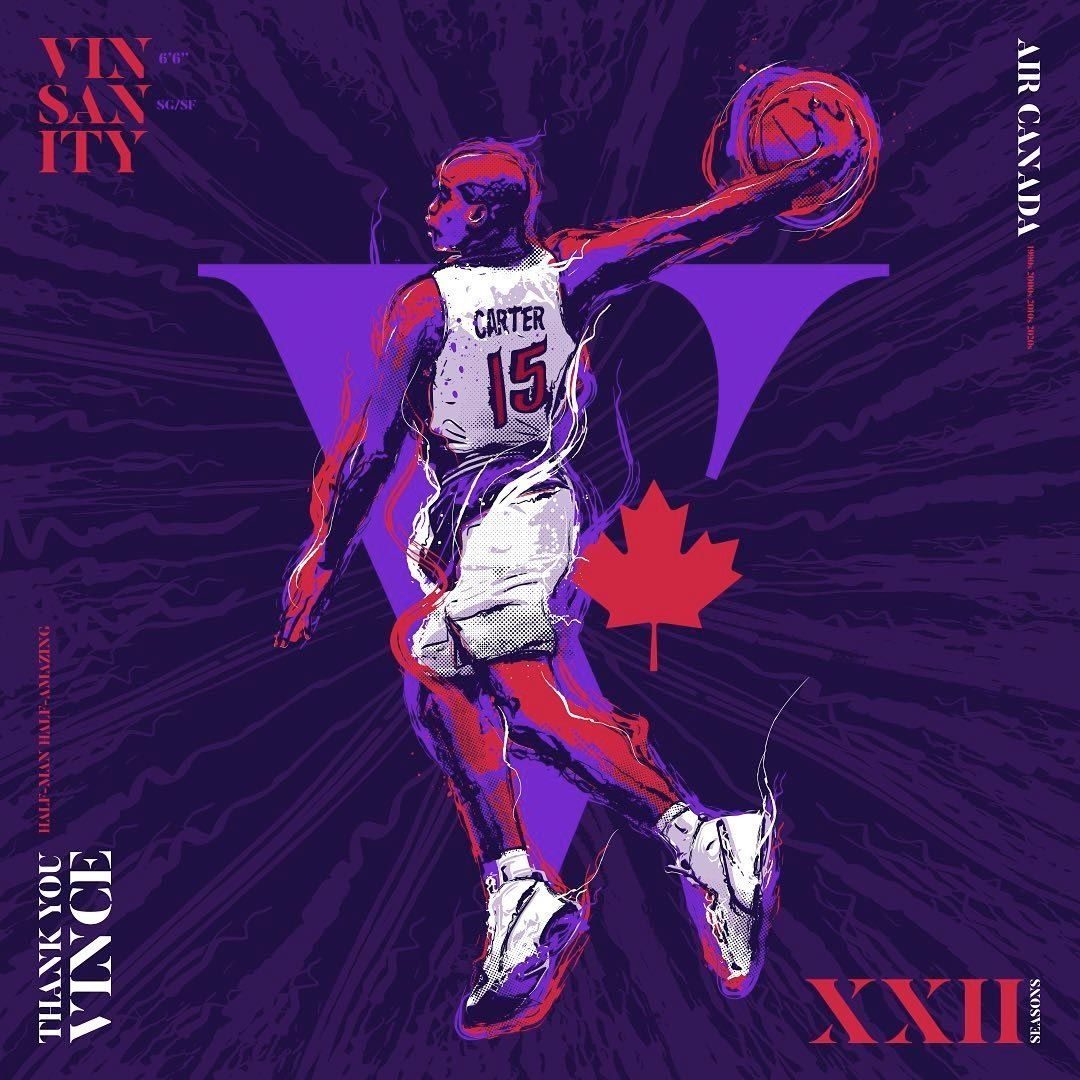 "It was a promotional image of Carter in the gym. Siya lang ata," he explained.
Dimarucot added: "They were just probably doing a shoot of him. I think it might have been a Raptors promo or an NBA promo. I chose that image kasi it was uncommon, and it had a very iconic dunk pose, yung tomahawk dunk niya."
The result was a statuesque portrait of the NBA legend, strong and fluid at the same time, captured from the side. Ever mindful of iconography, Dimarucot layered on an elegant V and a maple leaf behind his illustration.
All in all, it took him around a week to digitally draw and submit the full art to the NBA.
Funnily enough, the NBA had officially commissioned the art before VInce Carter's big June 25 announcement.
"I don't recall the actual month, but [they contacted me] way before [Carter's] announced [retirement]," Dimarucot recalled. But by that time, it was already a fairly open secret. "Parang it wasn't a surprise. They had planned it for a while already."
MJ, Wade, and VC are just three in a long line of Dimarucot's big-ticket clients and projects, which include Nike, adidas, and even custom kicks for LeBron James.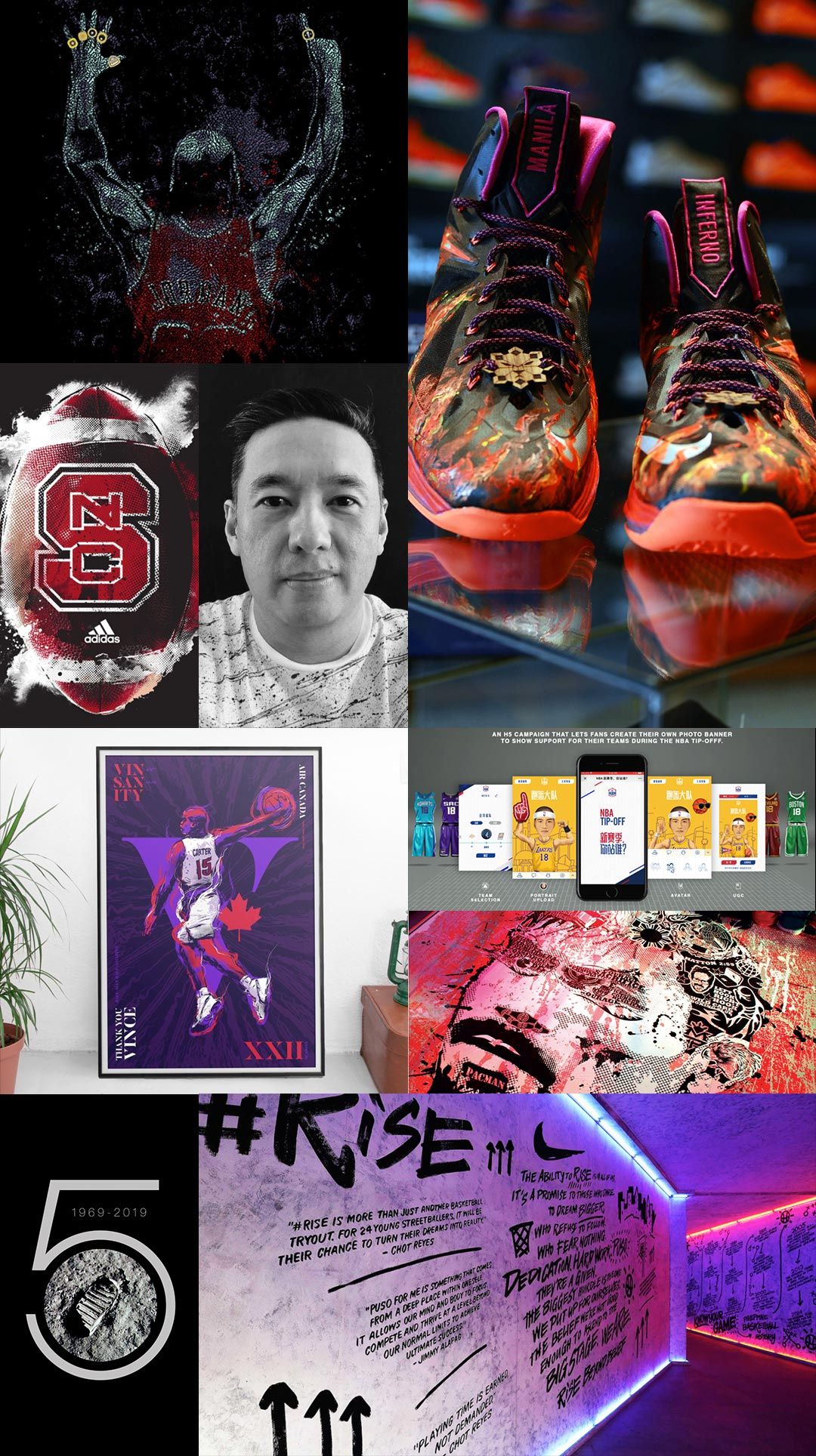 And it all began more than a decade ago when Nike noticed one of his designs up in Behance, and commissioned him for a project.
"I've worked from home for the past 12 years, for mostly global clients," he said.
To be perfectly frank, Dimarucot is puzzled when many aspiring graphic designers ask him how he did it.
"It's really a mindset of accepting that you can work with the best and biggest brands in the world. Kahit saan ka pa sa Pilipinas, [kahit na]sa probinsya, [kahit] wala kang pangalan," he explained.
The long-time freelancer continued: "I'm all of the above e. I have no degree in design, I was a dropout from college, I just like to Photoshop people together and stuff together. But there was always something in me that always believed that I could work with the biggest brands."
It's this mindset that he wants aspiring designers to take away whenever they see his high-profile work. Dimarucot knows that there are many other talented designers out there in the Philippines — all it takes is the guts to put yourself out in the world.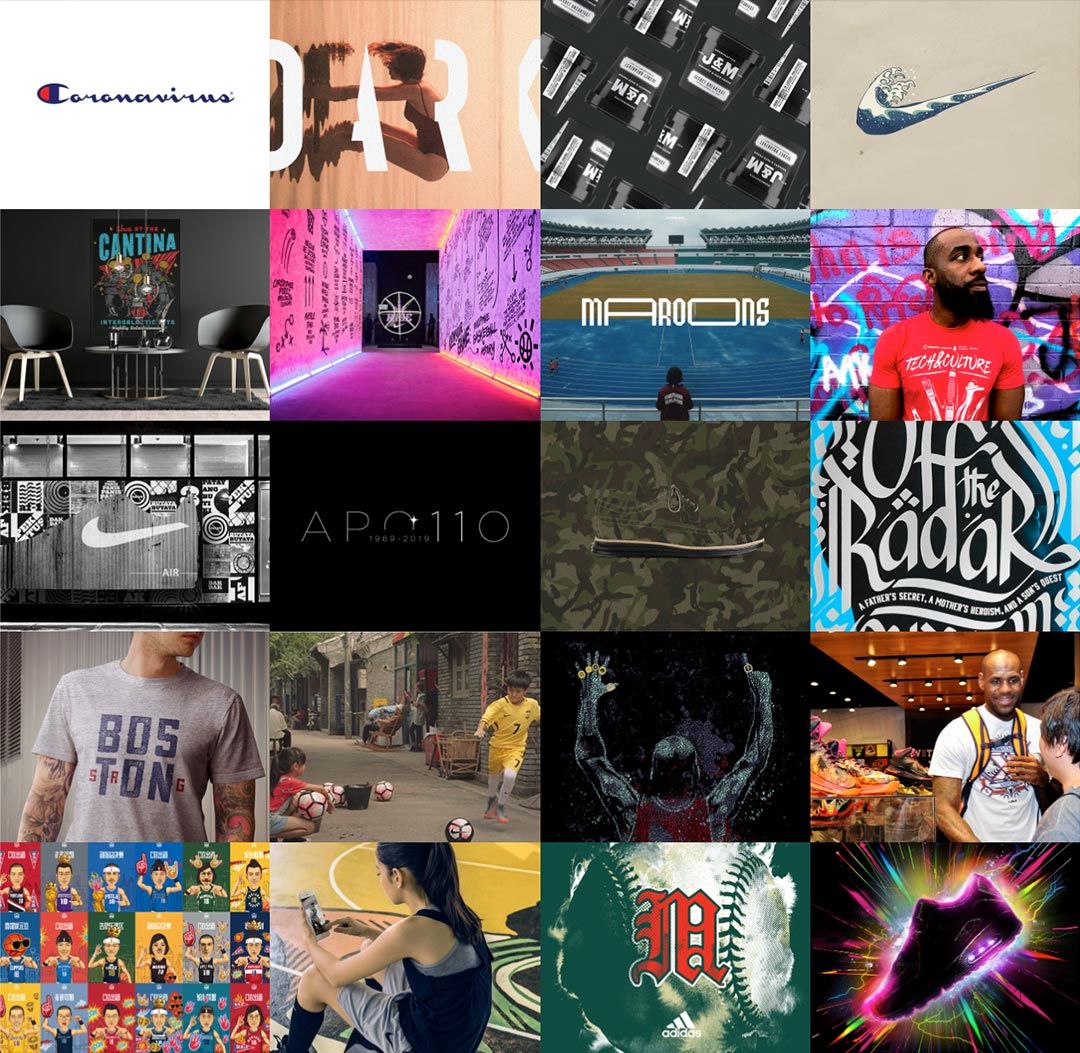 The Vince Carter project couldn't have come at a better time. As a creative, Dimarucot is feeling the crunch and pressure of the pandemic, with projects drying up left and right. It came to the point that he asked his wife if they should pull their children out from school and just do home schooling.
"Sobrang affected ang creatives at creative industry dito sa atin. Di biro [ang COVID-19]. It's had a huge impact on us," he said. In an online group of creatives that he runs, many designers would post, asking him, "Sir, may trabaho ba kayong alam?"
Dimarucot tries to help out by posting as many leads as he can.
Dipping into long-rusty skills of networking and hunting down leads, he's scored a few projects, so Dimarucot feels that he is fine, financially speaking, for the moment. But ever the hoops fan, he's looking forward to the NBA restart.
He's keeping an eye on the Pelicans rookie that's gotten all the well-deserved hype. "Si Zion, parang [meron] Vince dunking ability na rin, [pero] nilagay sa mas malaking katawan ni LeBron," Dimarucot commented. "Feeling ko yung mga nagche-change ng dunk: una si Jordan, [tapos] si Vince. I think next si Zion."
He's looking forward to finding out. Who knows? We may even see a Dimarucot-style Zion print or two down the line.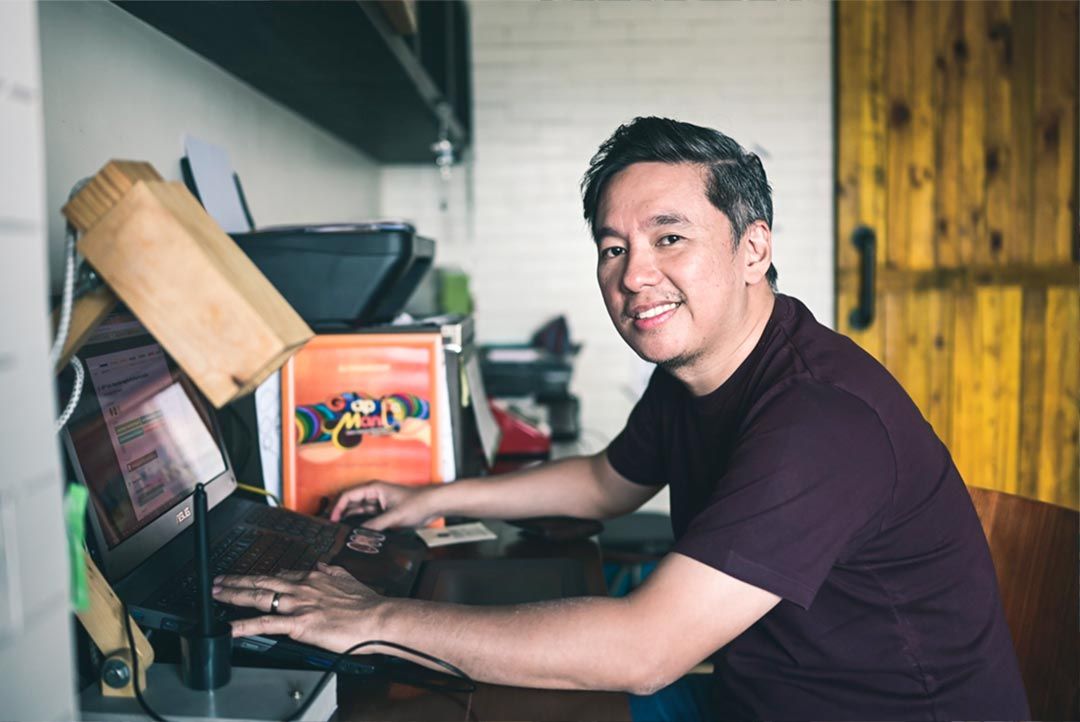 Spin fans unite at the Spin Viber Community! Join the growing community now and complete the experience by subscribing to the Spin Chatbot.