The stellar career of seasoned basketball coach Yeng Guiao has been well-documented. His many successes and defeats are familiar to true fans of the sport.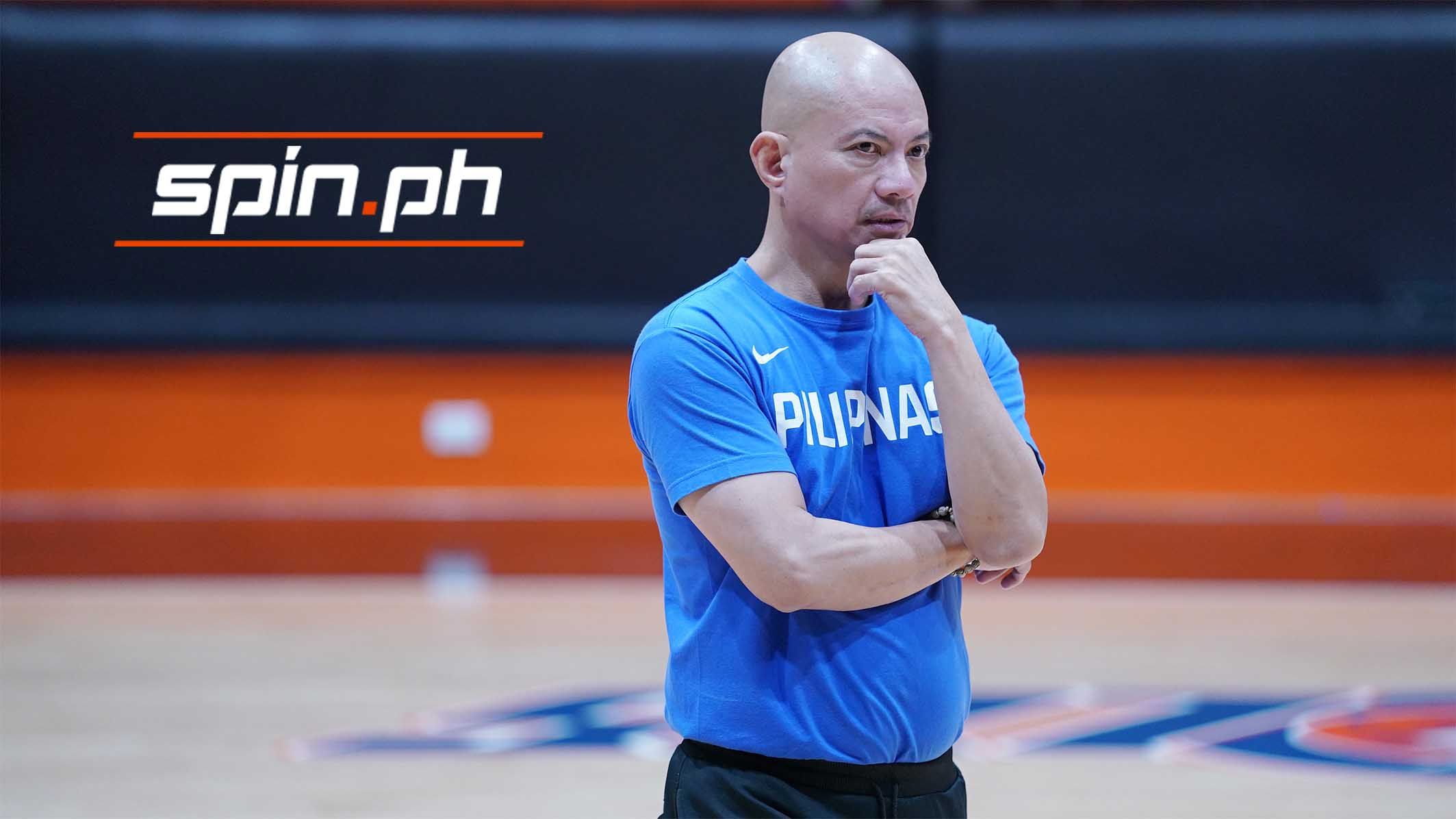 The outspoken mentor is known for his strong character on the court. He is someone who is unafraid to voice out his opinion and is never one to back down against anyone to prove his point.
But apart from his duties as the head coach of the national team and NLEX in the PBA, who really is Yeng Guiao outside of basketball?
SPIN Life had a short chat with the multi-titled coach after the national team's basketball training at Meralco gym on Monday night.
Continue reading below ↓
Recommended Videos
SPIN Life: You're known as a strict coach, your character on the court can be intimidating at times. Are you also like that at home?
Coach Yeng: No, no, no. I'm very much the opposite [at home], I try to keep yung other side of my personality. Sa court lang [ako strict] but sa ibang environment [hindi naman].
SPIN Life: How are you as a father and husband?
Coach Yeng: We're a very close-knit family, we like to go out together, eat out and watch movies. We're very close to our four dogs and they sleep with us on our bed. So wala namang extraordinary things that we do, we're just a regular family.
SPIN Life: It is admirable that even if you're job is sometimes, if not all the time, stressful, you can still separate your work from your personal life.
Coach Yeng: Of course. I'm just passionate about what I do on the basketball court, I'm very competitive but you cannot take that [attitude] home eh.
You're going to stress your whole family eh, kasi very stressful yan sa akin 'cause you have to live by some expectations na you have to be answerable and responsible for a group of guys that are dependent on your decisions. So that puts a lot of pressure on you pero hindi mo pwedeng dalhin sa bahay yung mga ganoong problema.
SPIN Life: Were you the type of father who spoiled his kids?
Coach Yeng: I think everybody's guilty of that. Most parents are, actually, siguro spoiling their kids. But I guess up to a certain extent, it's ok. But just like anything else, if you overdo it baka naman lumaki sa layaw yung mga bata. But I'm very lucky actually na I never had problems with my kids.
SPIN Life: Were you the type you dad that made it a point to attend school functions and important events?
Coach Yeng: Oh yeah, I try to be there [all the time], except when I'm abroad. Actually malalaki na yung mga bata so yung mga ganoon na mga bagay, nalampasan ko na rin. But when we had to do it as a family, we were able to do it.
SPIN Life: You have accomplished so much in basketball and in politics, what do you consider your greatest achievement in life?
Coach Yeng: Actually yun naman talaga eh, everything you do, everything you achieve is really for the welfare, future, of your family. I think that's one thing you realize becoming a parent that you don't live for yourself alone di ba? And anything, whether it's a material or psychological reward, is really to pass on to your kids, or to your family, or to the people that you love and love you.
SPIN Life: Is there anything that you still wish to do or to have in the future?
Coach Yeng: Syempre, syempre, inaantay na rin namin yung apo. But the generation ngayon hindi na nagmamadali mag-asawa. They are really just trying to also achieve something at a personal level, they want to prove something to themselves and maybe to their parents so nag-iba na yung trend, hindi na maagang mag-asawa. Oo actually naghihintay ka rin na mangyari yun.