PHILIPPINE women's basketball is on the rise, yet the ladies keep raising the bar.
Just recently, Gilas Women prospect Ella Fajardo committed to a US NCAA Division I school while homegrown baller Jack Animam signed up to play as an import in Taiwan's University Basketball Association.
And weeks after the launch of the WNBL as the country's first pro league for women, California based Fil-Am Vanessa De Jesus became the first Asian woman player to be part of Duke's prestigious basketball program.
The 5-foot-8 guard got Duke's attention as one of the leaders of Sierra Canyon Girls, where she averaged 15.9 points per game, 6.2 rebounds, 3.8 assists, and 2.0 steals during her senior year.
While she's dead set on doing well with the Blue Devils in the season set to open on November 25, De Jesus has expressed his interest in playing for the Gilas Pilipinas Women under coach Patrick Aquino.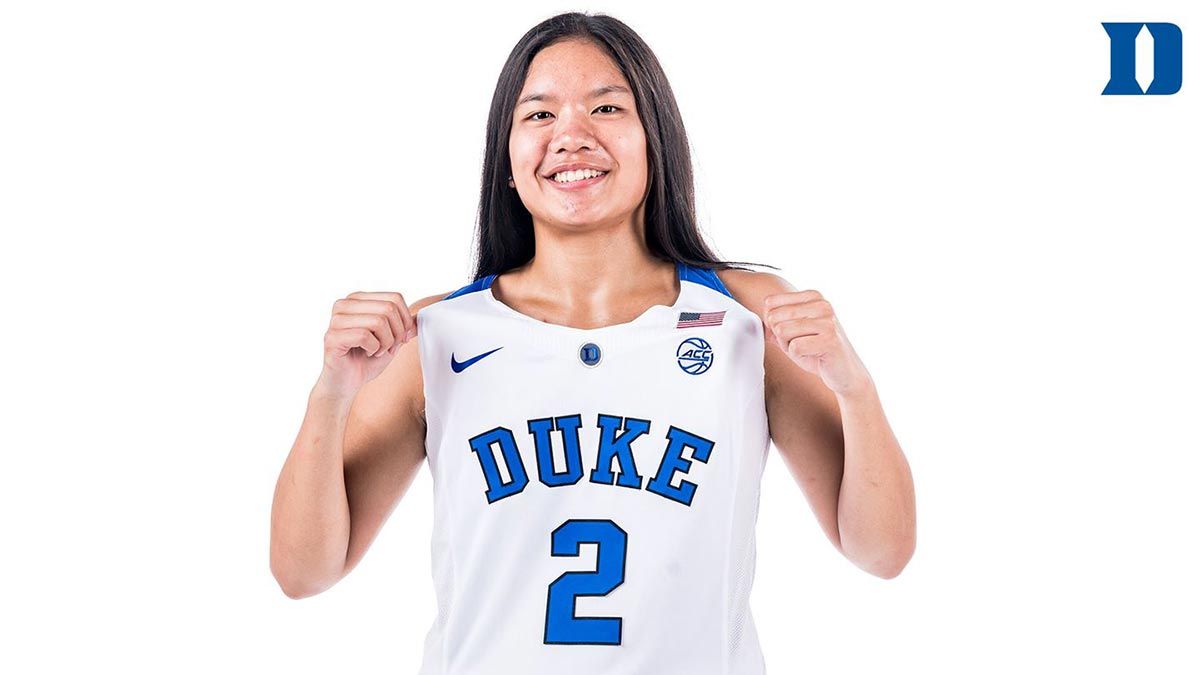 Continue reading below ↓
Recommended Videos
The ultimate goal, she said, is to raise the profile of the women's game.
"Although [the women's game is] getting better now, there's still more that could be done. One of which is the pay, and [equal] opportunities," she said in response to a SPIN Life question in a virtual press conference with the Philippine media on Thursday.
"We're proving ourselves as women basketball players in terms of how much the games are changing, and how better of an entertainment there is," she added.
Born and raised in the US by parents Philip and Maria De Jesus, Vanessa was introduced to basketball at the age of three. She sharpened her game playing against boys.
"I was three years old when I started playing, my parents put me into basketball. Growing up, I originally started playing in an all-boys team, so I know what it's been like to work in those kinds of situations.
'There's still more progress needed to be made [for women]," she said.
Although her failure to secure a Philippine passport before turning 16 will keep her from playing for Gilas Women as a local in Fiba-sanctioned tournaments, Aquino expects De Jesus' entry at Duke to open doors for Filipina ballers.
"This would put in line a great opportunity for other Filipinas to play abroad," Aquino said.