TEEN basketball sensation Ella Fajardo is raising the Philippine flag in the United States with her impressive skills at such a young age.
The 16-year-old point guard from Gill St. Bernard's School in New Jersey has caught the attention of college basketball scouts in the US, including those from the prestigious Yale University.
Just on her sophomore year, Ella, who stands 5'5", already became part of the New Jersey Sparks Nike Elite Youth Basketball League where she competed in various tournaments in different states.
"Being a Filipino has always taught me to have puso no matter what and to always laban," said Ella, who was with her parents Allan and Ellen, during an interview at the Nestle office in Makati.
Continue reading below ↓
Recommended Videos
She started to learn learn basketball when she was nine, and although nobody forced her to play basketball, she immediately loved it.
Upon seeing the potential, Allan enrolled Ella to the Best Center and every year they would go to the Philippines to attend the basketball camp.

"I think it was the life lessons that it taught me because those life certain lessons and life skills were the things I couldn't really learn in the classroom such as discipline, teamwork, leadership," she said.
"A lot of people say that I have leadership and I totally gained that from basketball, a lot of confidence, especially friendships that I wouldn't have had if it weren't for basketball. So it's the application of life skills on and off the court," she added.
Ella hopes to get an academic scholarship at a Division I university and she aims to play for the national team.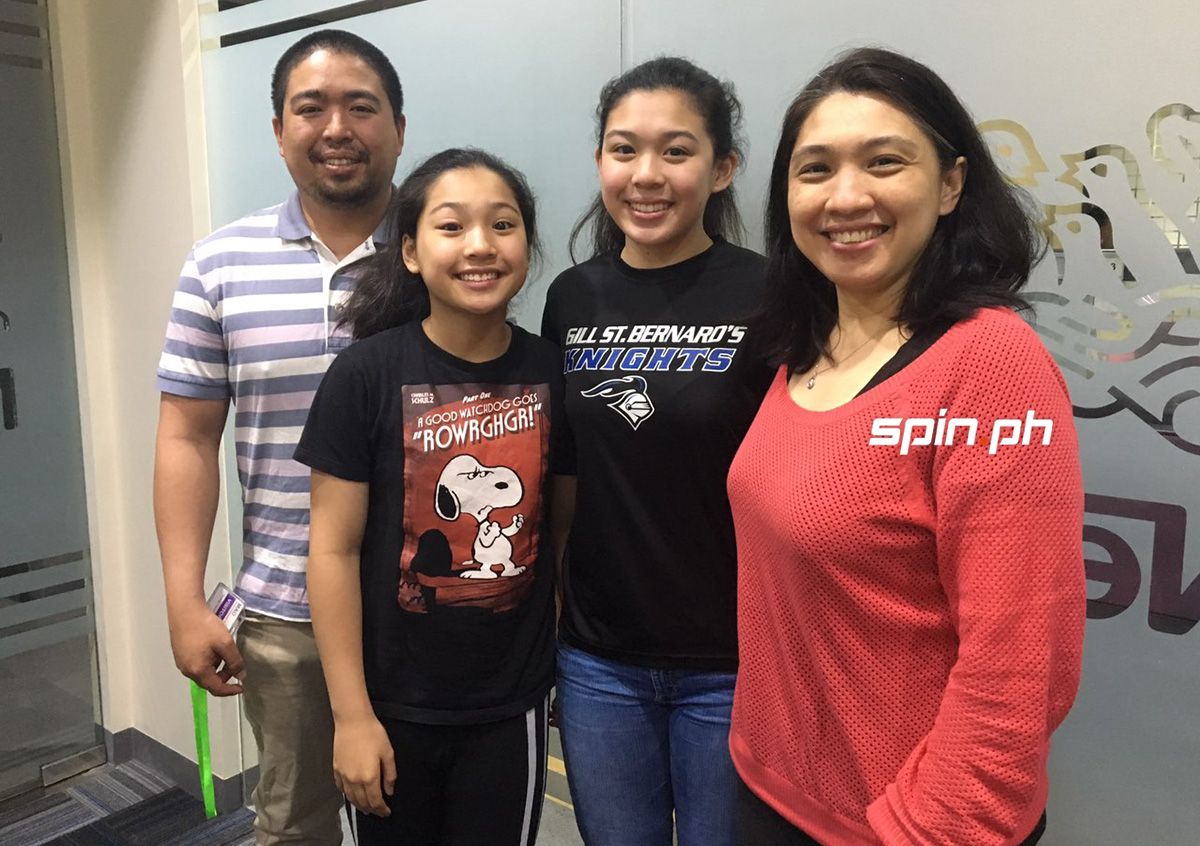 "My goals [are] to receive a full academic scholarship D-1 and hopefully to play for the Perlas 'cause I have a lot of Filipino blood in me," she said.
Ella and her family went home to the Philippines to attend to a family matter and while she was here she also attended a couple of tuneup games with National University and the women's national basketball team.
Aside from Ella, her younger sisters Ava, 11, and Andi, 7, are also into basketball.
"I really want to set a really good example for my sisters," she said.