DEREK Ramsay didn't waste any time making his presence felt in the Maharlika Pilipinas Basketball League.
Moments after checking in during the first quarter of his Batangas City Tanduay Athletics' game against the Caloocan Supremos, he converted his first MPBL basket — a reverse layup off a Dennice Villamor assist. Even one of the commentators had to admit: "Hindi siya (Derek) nandiyan as a token."
The actor-athlete actually had the chance to make his debut in the semi-pro league way earlier, but he said no despite having more spare time back then.
"I'm an athlete," he said. "I want to be on that team because I deserved to be on that team. Meaning, I get to attend every single practice, and that's all I'm going to focus on."
Derek bared that a few teams had inquired about his services, the likes of Imus and Pampanga, but Batangas had Tanduay as its main sponsor and he's a brand ambassador for the latter. Still, he made it clear that his affiliation wasn't the main reason for his inclusion in the team.
"I consider myself an athlete before an actor," he explained. "It's my passion, so sinabi ko rin sa kanila, 'Don't give me special treatment. Wag ninyo akong ipasok para magpatuwa ng fans. Ayoko.' I want to be utilized because you know that I can contribute. Same with if I'm not able to attend practice, don't play me."
Continue reading below ↓
Recommended Videos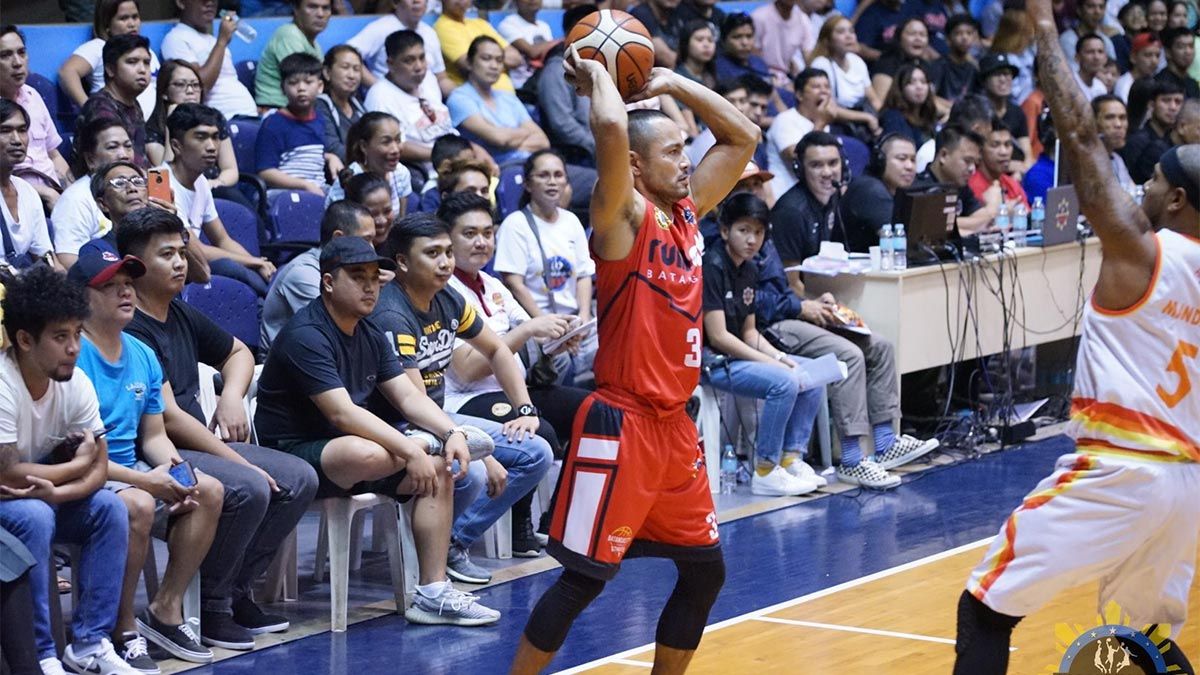 As part of the inaugural Maharlika champions and surrounded with greater talent, the longtime Dunkin Donut endorser knows full well that he's there to do the little things.
"Ang binibigay ko lang intensity on defense, we have enough firepower for offense. Mangungulit ako, cause some turnovers, give the team more chances at scoring. Ang priority ko talaga defense, but if I see an opening, I'll go for it."
Any player can say those things and not back his words up, only Derek isn't all talk.
Aside from being an accomplished multi-sport athlete (competitive football, Ultimate Frisbee, golf, rugby, water polo), he also suited up in the now-defunct Philippine Basketball League in 2004. The previous semi-pro experience — albeit a decade and a half ago — has given him a deeper feel and read for the game.
These acquired playing instincts have proven valuable whenever he couldn't make it to practice and the coach sends him their plays.
Derek, who lives in Alabang, described his work-play schedule as "killer," having to tape his TV series The Better Woman thrice a week in Batangas and train with Tanduay every other day in Manila. While his frisbee workout has kept him in shape, he admitted his overall conditioning has suffered due to the lack of sleep.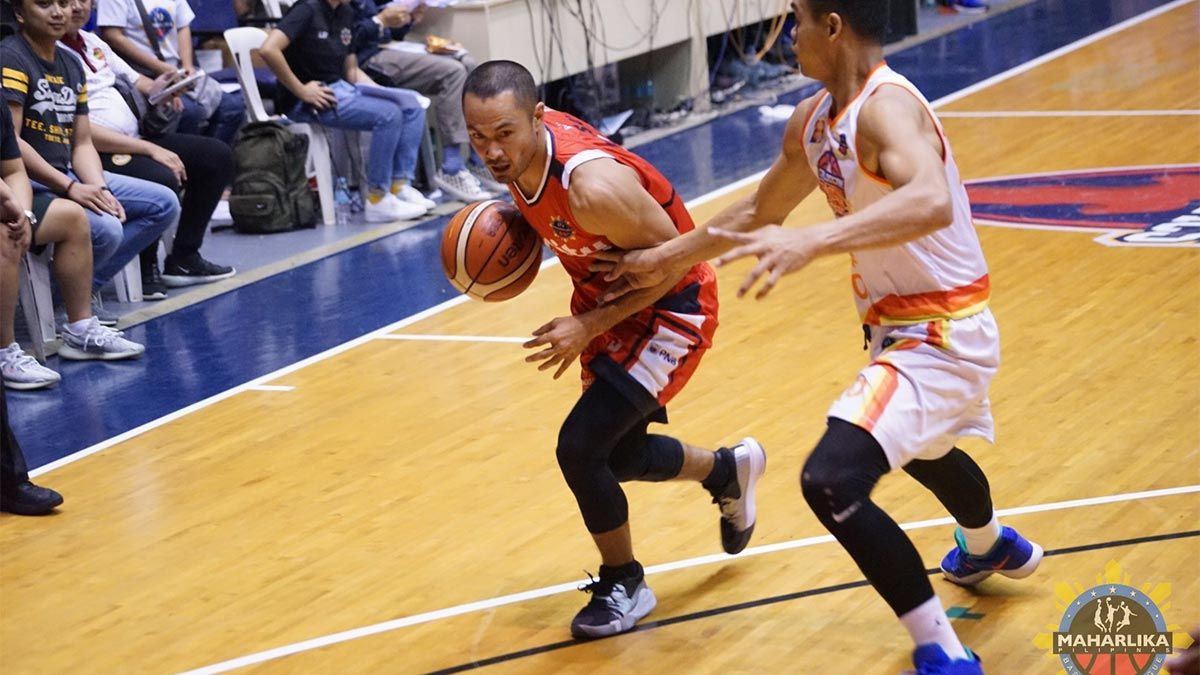 Derek even requested that he not be activated for their eventual loss to the Pasay Voyagers earlier this month. He recalled, "Pinasok nila ako, three days na akong walang tulog. Nung tinapik na ako ni coach, in my mind sabi ko, 'Shocks. Why?' And I felt it. It was heavy, it was difficult. I won't suggest this to anyone. If you're going to play basketball at that level, just play basketball. Hindi ako si Superman, kailangan talaga may tulog ka."
It doesn't help that the MPBL requires a whole lot of running and gunning, which mirrors the Filipino style of play. Derek might have a hard time adjusting to the physicality and bigger guys of the PBA, but so far the national Ultimate Frisbee athlete has no problem keeping up with the league's fast-paced action. Still, he has to get enough rest and preparation to compete against ex pros, undrafted players, and his fellow celebrity ballers like Gerald Anderson of the Imus Bandera.
Batangas is set to face Anderson and Imus in Dubai next month, and Derek is looking forward to going up against him outside exhibition games. He doesn't mind being compared to his industry peer, especially with the latter putting in the work.
"You can see that he's really worked hard. He's performing despite his team not doing so well. I've seen the difference in his game from what I used to play with and watch on TV."
Whether it's against Anderson or other stalwarts out to prove their worth in the MPBL, Derek won't back down from all kinds of competition. He is willing to swap faces and exchange sweat with opposing players to help his team reclaim the title. Just like that commentator said, he isn't there just to be a token player.