DAVID Murrell showed his athleticism and creativity to everyone when he ruled the Slam Dunk Contest during the PBA All-Star Weekend in Passi, Iloilo last March.
But ever since he came into the league, the sophomore Converge wingman has wanted to prove that there's a lot more he can do than just throw it down.
Even before impressing the dunk contest judges – and since after, Murrell has been on a mission to show FiberXers coach Aldin Ayo the rest of his package.
"Everything's been good. I've been learning a lot from coach Aldin. Obviously, I have less of a role this year," Murrell admitted.
After getting stuck on the bench of an NLEX team that took him in the second round at 20th overall in the 2021 PBA Draft, the University of the Philippines product appeared to finally find the break he was looking for when he was traded to Converge last year.
ADVERTISEMENT - CONTINUE READING BELOW ↓
Former coach Jeff Cariaso steadily unleashed Murrell, who repaid his coach's faith by averaging 7.6 points on 45.6-percent shooting on 7.1 attempts, 3.4 rebounds, 1.3 assists, 0.8 steal, and 0.5 block in 21.2 minutes over 11 games in the last Philippine Cup eliminations.
The 6-foot-4 forward scored a career-high 15 points on 6-of-8 shooting on top of three rebounds, and two steals in 25 minutes in a win over Terrafirma last June.
But just when he was about to take off, Murrell suddenly saw himself grounded when Ayo took over in the Commissioner's Cup.
His playing time took a dip in the import conferences, including the Governors' Cup where he played nine of 11 games in the eliminations and normed just 4.1 points on 59-percent shooting on just three attempts, one rebound, 0.3 assist, and 0.3 steal in less than 11 minutes per game.
"I'm still trying to fit – not fit into the system, but fit into the player that coach Aldin wants me to be," Murrell said.
And what kind of player does Ayo envision him to be?
"The all-around player," Murrell said. "He obviously likes what I can bring to the team. He likes my defensive side. He likes what I can bring to offense. But he wants me to work more on my offensive game, like midrange pullups, stuff like that."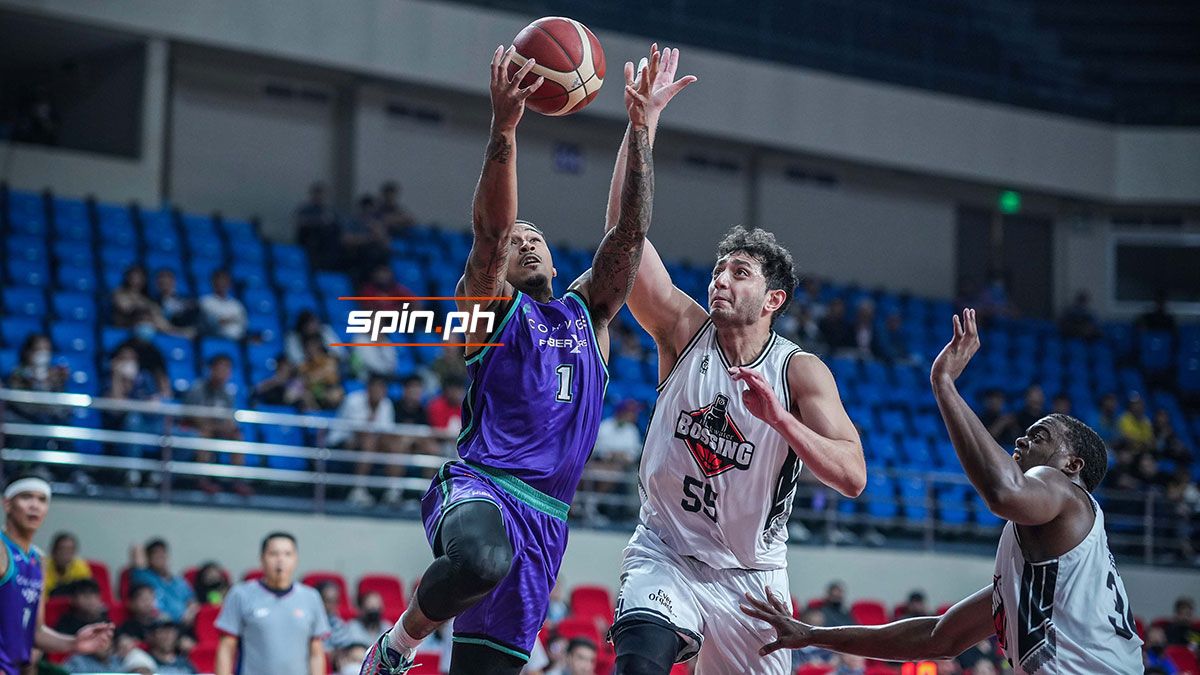 ADVERTISEMENT - CONTINUE READING BELOW ↓
David Murrell's basketball beginnings
Basketball has already brought him a long way.
Born and raised in Los Angeles, the Filipino-American cager first dipped his feet into baseball, thanks to his dad, Michael, who played varsity ball at LA High.
"My dad not really pressured me to try to play baseball. But obviously, since he was a baseball player, he wanted me to at least try it out," the younger Murrell said after also taking crack at volleyball, track and field, boxing, and tennis.
"But basketball was the one that I came back to," he was quick to add as he started team basketball in Grade 7. "Ever since then, I stopped playing every other sport and just stuck with basketball."
Murrell played for Cypress College in California for two years. In between, Ateneo tried to recruit him in 2016, but he decided to stay and play his last year in junior college.
ADVERTISEMENT - CONTINUE READING BELOW ↓
Former UP coach and current team manager Bo Perasol took his turn to lure Murrell to the Philippines, coming to see him play in a training camp in Anaheim, California and getting his commitment in return in 2017.
His Filipina mother, Susan, being from Pakil, Laguna, Murrell had an easy time adjusting to the Philippine way of life.
"Culture was always around me, because I grew up with my mom in the house," Murrell said. "She always cooks Filipino food. We always went to festivals back home."
"But the language part is a little bit different. I can say I understand most of it. But speaking it, not really," he added with a chuckle.
He let his game do the talking in UP, helping the Fighting Maroons make a finals breakthrough.
"It was a great experience. Before I got there, it wasn't doing so well. But the first year I was on varsity, we made it to the finals, so just making it to the finals on your first year was a great experience," he said.
ADVERTISEMENT - CONTINUE READING BELOW ↓
"And then the next year, having guys like Ricci Rivero, Kobe Paras come in, it was surreal. Like everywhere we went, like to the province, it felt like a concert, like everyone came to watch us," he added.
Who knows where Murrell would be had he stuck with baseball?
"Without basketball, I wouldn't be here. With baseball, I don't know if I would've made it to a college team or something like that," Murrell said, adding he would've tried playing American football or being a firefighter if things didn't work out.
But making the PBA is one thing. Staying in the pros is a different story. And Murrell is well aware of that.
The high-flyer, though, has already proven enough to earn him a two-year extension he signed late last year.
"I'm just grateful to still be here," Murrell said after turning 26 last November 8. "I would love to continue my career in the PBA for a long time."
ADVERTISEMENT - CONTINUE READING BELOW ↓
As long as he keeps putting in the work, he knows the rest will follow.
It's the same advice he would tell young basketball aspirants.
"Just put in the work in the gym. You might not be as skillful right now, but it's all about the hours you put into the gym. I was never the most skilled basketball player, but with all of the work that I put in, I became a pretty good basketball player. Just never give up," he concluded.
Get more of the latest sports news & updates on SPIN.ph