TNT'S ascent to the 2019 PBA Commissioner's Cup Finals has also cast spotlight on Brian Heruela's terrific yeoman's job on the backcourt.
And not a few could help but compare him to Fred VanVleet, the gung-ho guard who has been one of the difference makers in the Toronto Raptors' championship run this past NBA season.
Yet through all the analogies, the bullish Cebuano guard could only smile and feel humbled with the praise.
"It's good because VanVleet's a pretty good player, and I guess it's because of the beard," he said, pointing to the Drake-like beard he has sported ever since his days in San Miguel.
That narrative just got a lot more traction with his performance in Game One's 109-96 victory, where Heruela posted five points, four assists, and three rebounds in 21 minutes of action.
None, however, was more memorable than his block on San Miguel import Chris McCullough at the 5:39 mark of the fourth quarter despite giving up almost a foot in height in what was easily the highlight of his relentless pestering job on the former Brooklyn Net.
ADVERTISEMENT - CONTINUE READING BELOW ↓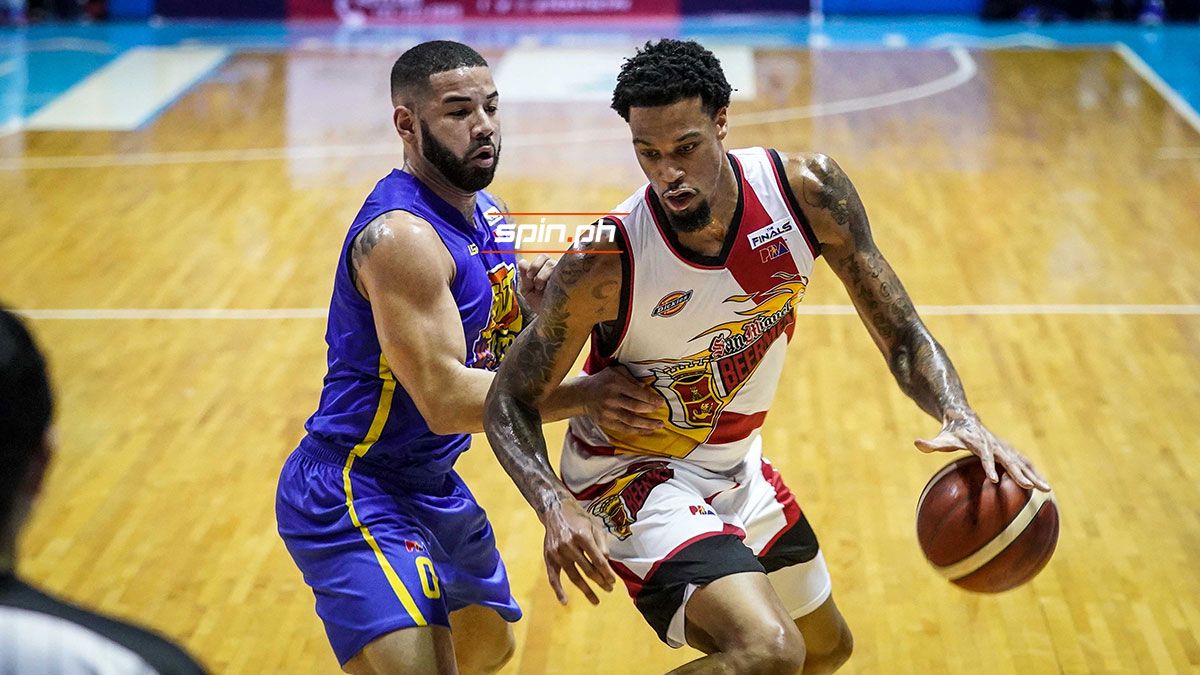 But more than anything, Heruela is just grateful for the chances he's been given here in TNT.
"It's great and it's an amazing feeling. I can't thank the team enough for the trust they've given me and I'm just taking advantage of the opportunity," he said.
If Heruela and company could sustain this groove, he might just win his fifth PBA title -- also would be his first outside of San Miguel -- and do that at the expense of his former team.
And that, to Heruela, will be the biggest part of that VanVleet comparisons.
"I just hope (these comparisons) gets us the same result as Toronto's," he said with a chuckle.
Get more of the latest sports news & updates on SPIN.ph