PEOPLE nowadays may believe otherwise, but foreign student-athletes have done their part in elevating the level of play in the country.
And that couldn't be more true for the collegiate leagues especially in the UAAP, where we've seen our fair share of foreigners improve the level of competition.
Even in the ongoing season, we're seeing how the presence of these UAAP imports force our locals to step up their game for their respective schools.
That's why Spin.ph deemed it fit to rank the top foreign student-athletes to ever play in the UAAP.
1. Ben Mbala (La Salle)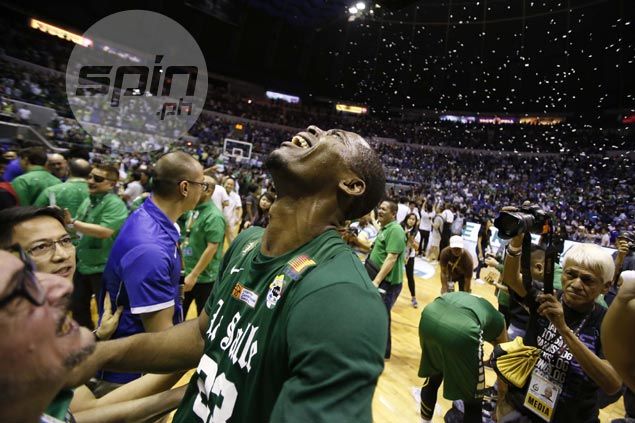 ADVERTISEMENT - CONTINUE READING BELOW ↓
Who else than Big Ben at number one?
The Cameroonian's resume speaks for itself, winning the MVP honors twice and was an unstoppable beast for La Salle in his two seasons in Manila.
Hype was already high for Mbala since he transferred from Southwestern University in Cebu, but it never waned even though his arrival in Taft got derailed for two years after playing in the Pacquiao Challenge Cup in 2014.
But once he got to play in 2016, there was no stop to the rampage that the 6-foot-8 center has brought to the UAAP where he emerged as the cornerstone of Aldin Ayo's "mayhem" in La Salle, winning the UAAP Season 79 title in 2016 with Jeron Teng, Jason Perkins, and Kib Montalbo.
Mbala still had the option to play his final year for the Green Archers, but decided to play professionally in 2017.
He has since played in Mexico, France, and Korea, and was even rumored to be an import for Magnolia in 2018. He also suited up for the Cameroonian national team in the 2017 Fiba Afrobasket.
ADVERTISEMENT - CONTINUE READING BELOW ↓
Mbala is currently suiting up for CSP Limoges in LNB Pro A, the top-tier league in France.
2. Karim Abdul (UST)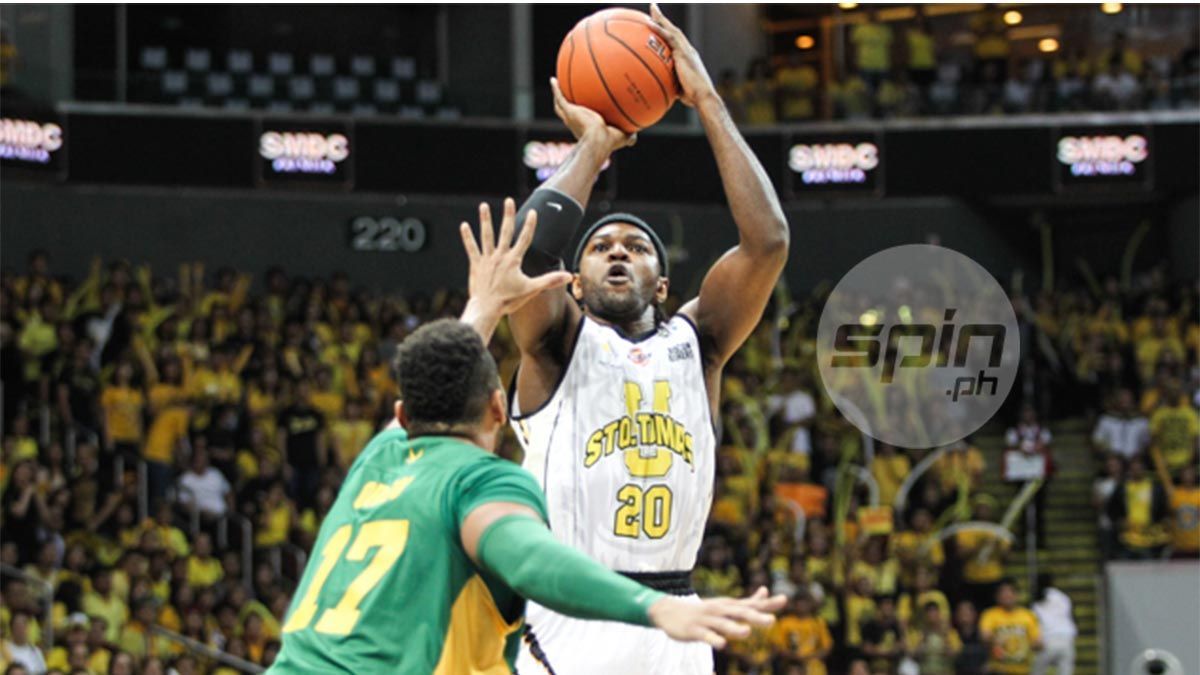 There's probably no foreign student-athlete who embraced his alma mater more than Abdul.
In his four memorable years in Espana, the Cameroonian slotman towed the Pido Jarencio-mentored Growling Tigers to two Finals appearances as he emerged as the fulcrum to the team's attack peppered with talents like Jeric Teng, Jeric Fortuna, Aljon Mariano, Kevin Ferrer, and Ed Daquioag.
ADVERTISEMENT - CONTINUE READING BELOW ↓
Steadying was the presence of Abdul that he earned three Mythical Five selections and even came close to the MVP award, finishing as runner-up to Season 75 winner Bobby Ray Parks in 2012.
Though his numbers took a bit of a dip in his final year in 2015, that was still enough to get UST, then-coached by Bong dela Cruz, back to the Finals. Unfortunately, the 6-foot-5 bruiser couldn't help the Growling Tigers end the drought and settle for bridesmaid anew, his third silver medal.
Abdul is now working as a French bilingual analyst in a BPO company in the country.
3. Alfred Aroga (NU)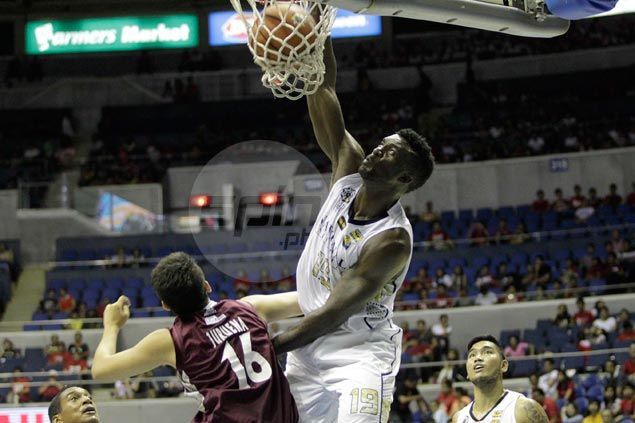 ADVERTISEMENT - CONTINUE READING BELOW ↓
Ending a six-decade championship drought for your school surely gets you in this list.
And that's exactly what Aroga has done for National University as he imposed his will down low for the Bulldogs back in 2014 as the squad, led by Gelo Alolino, Troy Rosario, and Glenn Khobuntin, claimed the Season 77 title -- one where the Cameroonian was named as the Finals MVP.
He also earned a nod in the Mythical Team the following season, but injuries slowed him down in his final year as NU missed out on the Final Four.
Aroga has since worked as a motivational speaker and is currently in the United States.
4. Kirk Long (Ateneo)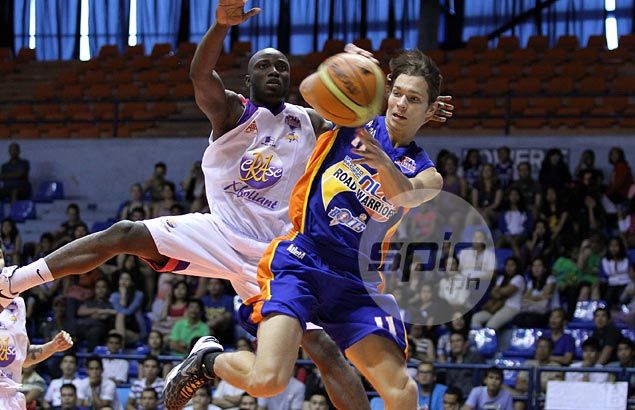 ADVERTISEMENT - CONTINUE READING BELOW ↓
His numbers may not stand out compared to his peers in this list, but there's no question that Long is the most decorated of them all.
The American guard has not won any individual honors in his five years for Ateneo, yet his championships more than make up for those, winning four titles from 2008 to 2011.
Long is a tenacious two-way player, one that coach Norman Black is happy to have his disposal as the Blue Eagles slowly made their way to their historic five-peat.
He is now working as a baseball coach overseas while occasionally dabbling as a commentator for UAAP games.
5. Prince Orizu (FEU)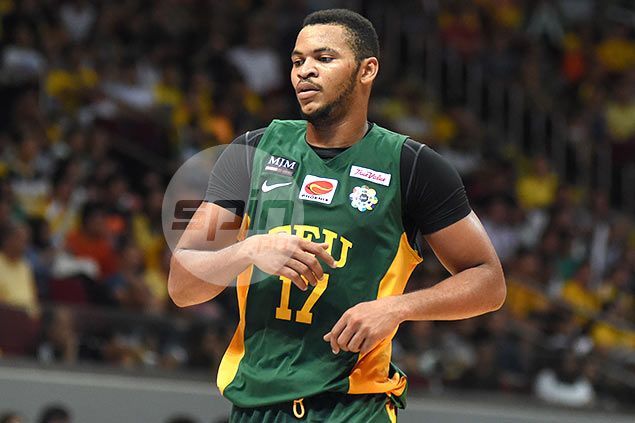 ADVERTISEMENT - CONTINUE READING BELOW ↓
The Nigerian center has never missed the Final Four in his four years in Far Eastern University.
And it also shouldn't come as a surprise that he was the man in the middle for the Nash Racela-coached Tamaraws side when they claimed the Season 78 championship back in 2015.
Steady as always, Orizu took care of the paint as FEU turned into a well-oiled machine behind the brilliance of guys like Mac Belo, Mike Tolomia, Roger Pogoy, Russel Escoto, and Raymar Jose.
Orizu was the last man standing of that batch, and unfortunately, his final season in 2018 saw FEU got the boot from eventual champion Ateneo in the semis.
The 6-foot-10 banger has just begun his professional career as he signed with KK Promo Donji Vakuf in Bosnia.
6. Bright Akhuetie (UP)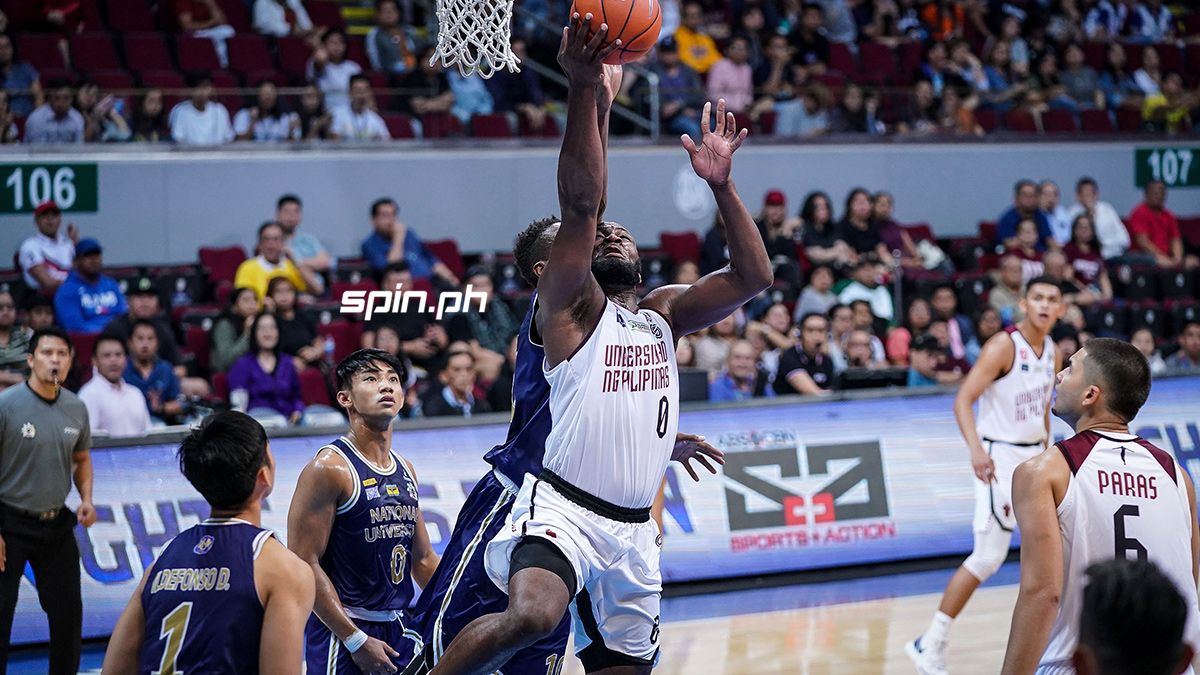 ADVERTISEMENT - CONTINUE READING BELOW ↓
University of the Philippines truly had nowhere to go but up when Akhuetie arrived in Diliman.
And in his first season, the transferee from Perpetual made instant impact.
Akhuetie won the MVP award in Season 81 and as he played perfect music with Paul Desiderio, they brought the Fighting Maroons not only to their first Final Four since 1997, but also their first championship series since winning the title in 1986.
The Nigerian continues to be the rock in the middle for UP as they enter this new era with Kobe Paras, Juan Gomez de Liano, and Ricci Rivero.
7. Papi Sarr (Adamson)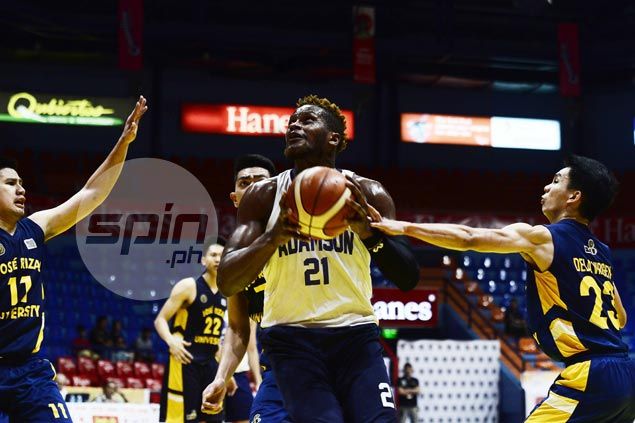 ADVERTISEMENT - CONTINUE READING BELOW ↓
Adamson has had a bevy of foreign student-athletes in the past, but no one came close to the staying power of Sarr.
Though the Soaring Falcons missed the Final Four in his rookie season under coach Mike Fermin, Sarr was quick to impose his will in the paint for the San Marcelino squad. That proved to be the only missed playoff Sarr would experience.
Adamson, now under coach Franz Pumaren, has made three straight Final Four appearances since then, and that also saw the Cameroonian center take charge down low with guys like Jerrick Ahanmisi and Sean Manganti taking the lead.
Sarr remains in the country as he continues the talent management firm his late fiance Sheryl Reyes started.
Honorable Mentions: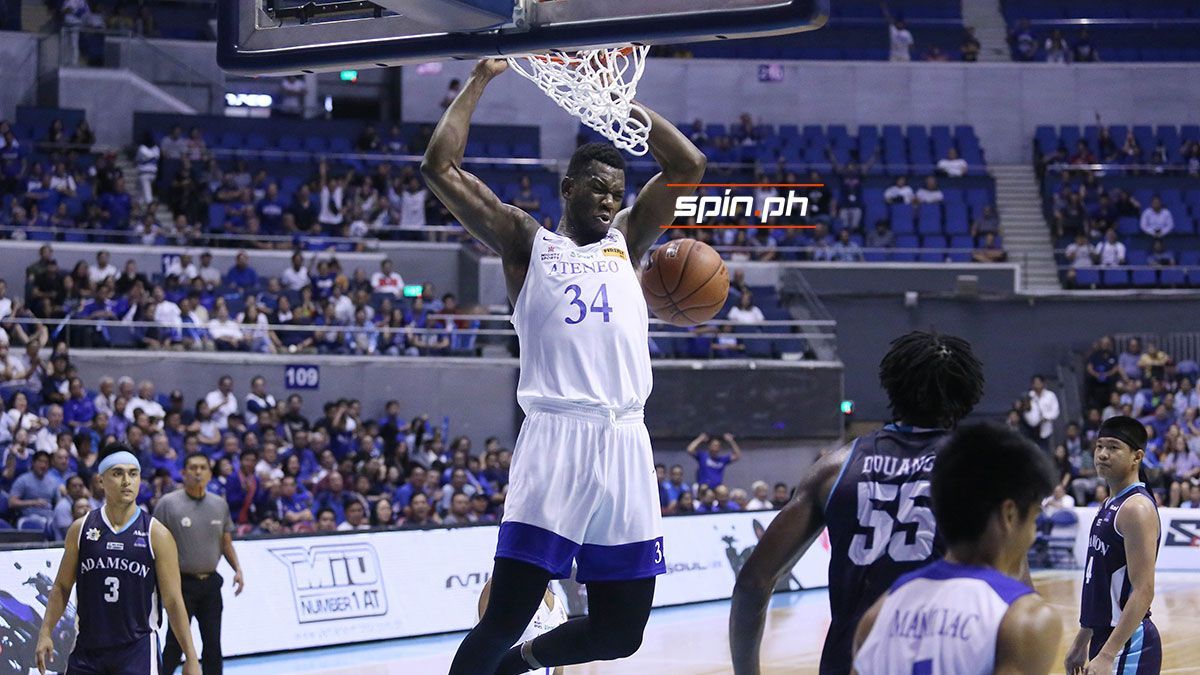 ADVERTISEMENT - CONTINUE READING BELOW ↓
Ange Kouame (Ateneo)
It's still too early to tell, but with a Rookie of the Year and a chapionship already to boot in just his first year in Ateneo, sky is the limit for the Ivorian center. We won't be surprised if he earns his way to the top soon.
Emmanuel Mbe (NU)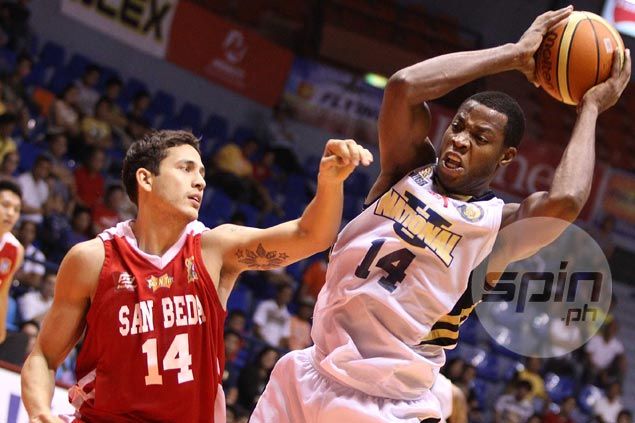 ADVERTISEMENT - CONTINUE READING BELOW ↓
The Cameroonian center was a huge part in the Eric Altamirano-mentored National University squads where he was named in the Mythical Five in his rookie season in 2010. Pairing up with Parks, the Bulldogs eventually reached the Final Four in 2012.
Charles Mammie (UE)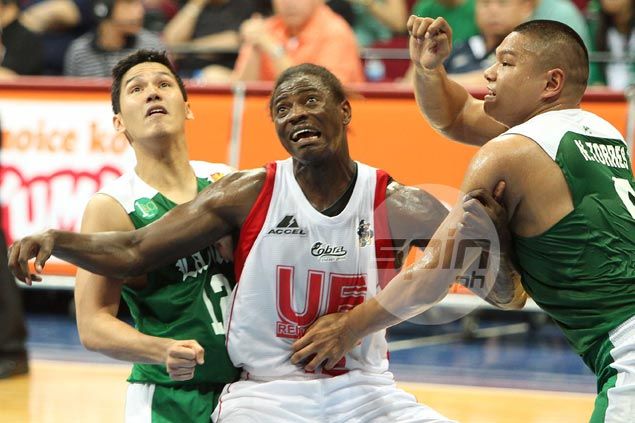 The hulking big man from Sierra Leone was a menace in the paint in his time for the Boycie Zamar-coached University of the East squad back in Season 77. His temperament, however, resulted to suspension which denied him a Mythical Five selection in 2013.
ADVERTISEMENT - CONTINUE READING BELOW ↓