DURING the cover shoot for the March issue of Men's Health, SPIN.ph caught up with actor-model Xian Lim and learned why having an athletic background pays off in showbiz.
During a break during the shoot at the Summit Studios in Mandaluyong City, the popular ABS-CBN celebrity gamely answered some questions in between bites of Chinese take-out.
After the short face time, Xian and the Men's Health crew departed to a remote part in Metro Manila the magazine has repeatedly used in its past photoshoots.
Garbed as a black jacket-clad biker on a Honda Chopper CB750, Xian gamely complied with requests from photographers, all the while asking the owner of the vintage motorcycle details about it. An antique collector, Xian repeatedly asked how much the bike cost and where he can purchase one for restoration.
After the shoot, the ABS-CBN star said he was headed for a Chinese New Year's gig in Chinatown and joked that people would notice the smell and wonder where he had just come from.
Here is the excerpt from our interview:
SPIN: How do you keep fit?
Xian Lim: I go to the gym. I make it my lifestyle. If time lets me I go three times a week - that is if I get lucky.
Continue reading below ↓
Recommended Videos
SPIN: How about your diet?
XL: Para sa akin I eat anything. Anything eaten in moderation is good. Basta it's balanced with exercise and diet.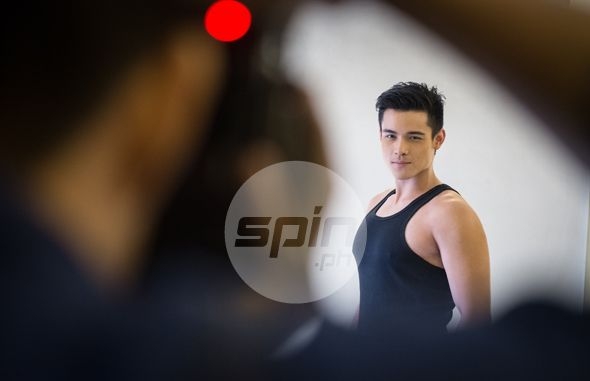 SPIN: How does it feel to be chosen for the new Men's Health cover?
XL: Nakakatuwa! I was here three years ago. It was a wonderful experience - it was during the time I was a part of 'Binondo Girl' when I started and now I'm here. I'm like, 'Shucks that was three years ago and now so many things have happened already and I feel I'm very blessed I'm here again in Men's Health.' Nagpapasalamat ako sa kanila because they gave me this opportunity.
SPIN: Are there any sports you're involved in lately?
XL: Sure! I play basketball and lately I'm doing swimming in (says name of hotel) or anywhere where there's a suitable pool.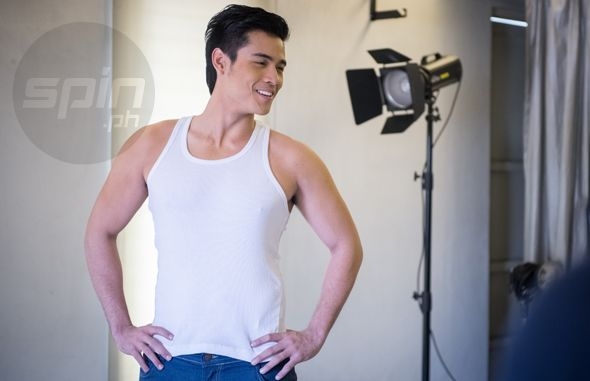 SPIN: We heard you almost played in the UAAP as a basketball player?
XL: I played Team B in the University of the East. I still root for them because they were so good to me when I came here from the States. Sila yung mga una kong naging kaibigan before anything. So siyempre I'm still rooting for them. Some (members) of my batch have already graduated so yeah, UE is what I would consider as my "home school."
SPIN: If you weren't an actor today, what would you be doing?
XL: I would be a psychologist. It was my major so that was what I wanted to do. Mahilig lang kasi akong makinig. Pag nakikinig ako nakaka-pick up ako why people act a certain way. I'm really interested in people.
SPIN: How does your athletic background help you in your career as an actor?
XL: I guess ang mga athletes, palagi silang palaban. Not in a negative way (emulates a growl). Willing silang sumugod sa mga challenges. Kasi mahirap iyan e. Ang hirap nung training - ako nahihirapan ako sa training kasi you have to wake up really early … It's discipline. And someone's always yelling at you, "Hoy ano ka ba?!?" so you always have to keep your cool 'di ba? And being exposed to that parang made me sort of immune to all the emotional stress. Siempre yung coach (mimics man shouting orders)."
SPIN: You were born in San Francisco and grew up in Daly City, did you grow up rooting for any of the Bay Area teams?
XL: Yeah! I'm a fan of the Golden State Warriors. I'm more into the basketball. But now hindi ko na nasusundan so I just watch the NBA Finals.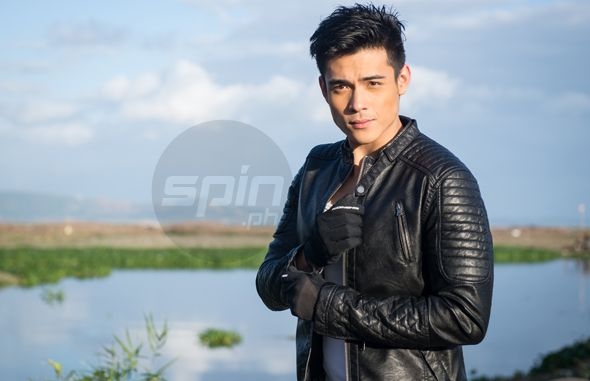 SPIN: Do you follow local sports?
XL: Don't really get to follow local and international sports right now. Yun pag nakikita ko lang but I like (mentions a PBA team) but huwag na natin isali, hehe!
SPIN: Do you have a bucket list of any particular sport you want to try?
XL: Dati I always wanted to be an NBA player (laughs)! That was my one of my goals - (I was telling myself) "Dapat pag 18 na ako, I'm playing international basketball." Pero hindi nangyari. As for bucket lists nag-sky diving na ako, nag-bungee jumping na ako. I just want to travel to a lot of places.
SPIN: An NBA player? What team would you prefer playing for?
XL: If I can play on an NBA team, siyempre ang gusto ko makasama ko si Lebron (James, laughs)!