WITH the broadcast rights for the Philippine airing of the NBA games still at a standstill, the league announced that select games of the 2019-2020 regular season will be aired on social media.
NBA Philippines said the league will show a game during the opening week of the season on Facebook and Twitter beginning with the match-up between the Los Angeles Lakers and the Los Angeles Clippers on Wednesday, 10:30 a.m.
Also to be aired are matches between the Boston Celtics and Philadelphia 76ers on Thursday, 7:30 a.m., and between the Milwaukee Bucks and the Houston Rockets on Friday, 8 a.m.
This developed as the NBA still has to find a new home on Philippine television after the contract of Solar Entertainment to air the league games expired at the end of September.
Pay TV companies Sky and Cignal, which used to air the games through broadcast rights given by Solar, decided to bid jointly for the NBA rights. But no deal has been struck with one day to go before the opening.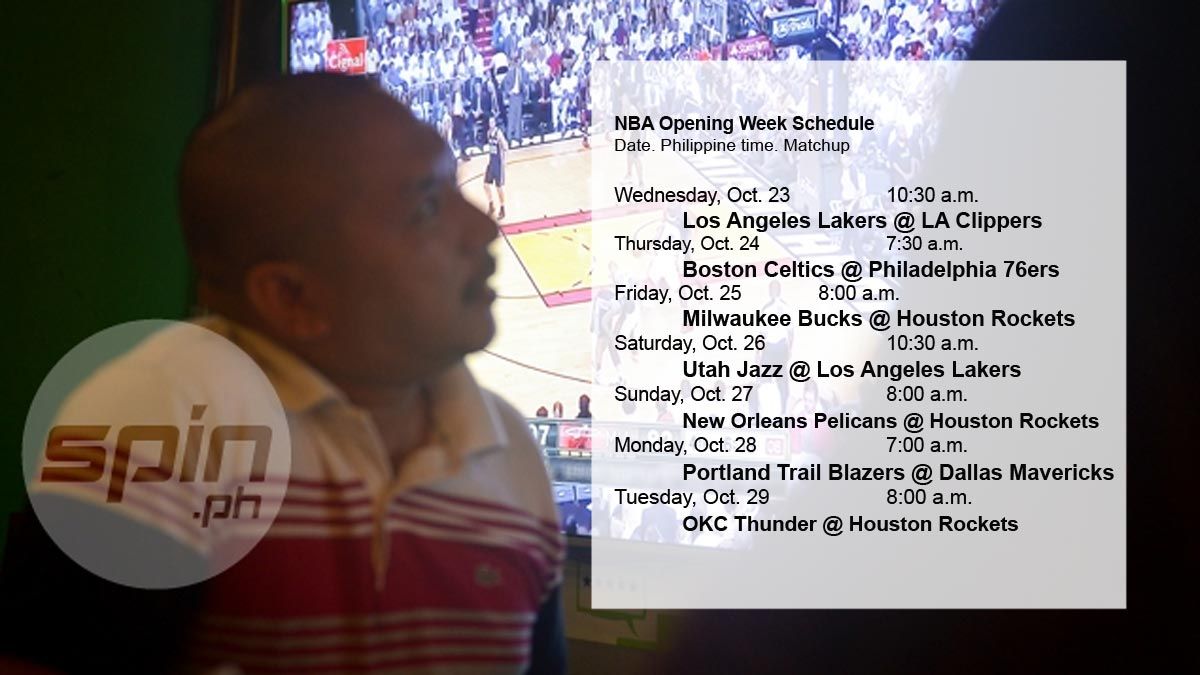 Continue reading below ↓
Recommended Videos
For now, NBA fans will have watch the games on social media for free.
"We are excited to celebrate the start of the new season by streaming games on social media for the first time in the country," said NBA Philippines managing director Carlo Singson.
"The Philippines is one of the world's leaders in social media penetration and usage with over 17 million followers of the league's social media accounts, making it an ideal platform to livestream NBA content. With NBA games on Facebook Watch and Twitter, we are empowering the digital lifestyle of our fans with the ability to enjoy the NBA anytime, anywhere. As the media landscape evolves, we look forward to introducing more ways to bring NBA games to a nationwide audience this season."
Fans can also see all the games on NBA League Pass but for a fee.
The NBA offers the League Pass, Team Choice and 3-Game Choice packages in annual and monthly pricing options for fans starting as low as P100, while weekly pricing is offered for the League Pass package. New users will be provided with a seven-day rolling free trial valid from tip-off until the end of the regular season.
In other games to be shown live on social media, the Lakers will be shown once again on Saturday when they play host to the Utah Jazz at 10:30 a.m. while the Rockets' home game against the New Orleans Pelicans will be telecast on Sunday, 8 a.m.
The game between the Portland Trail Blazers and the Dallas Mavericks will be aired on Monday, 7 a.m., while the match between Oklahoma City Thunder and the Houston Rockers will be shown Tuesday, 8 a.m.
From October 31 onwards, one game will be live streamed every Monday and Thursday.