OF course, this summer's free agency frenzy won't be complete without Daryl Morey joining in on the fun.
The Houston Rockets general manager has finally struck a deal with the Oklahoma City Thunder on Friday, acquiring superstar Russell Westbrook in exchange for Chris Paul, two protected first-round picks (2024 and 2026) and two pick swaps (2021 and 2025). Morey pounced on Thunder's stalled trade talks with the Miami Heat to reunite the last remnant of the original OKC era with the first player ever to leave the franchise and become MVP.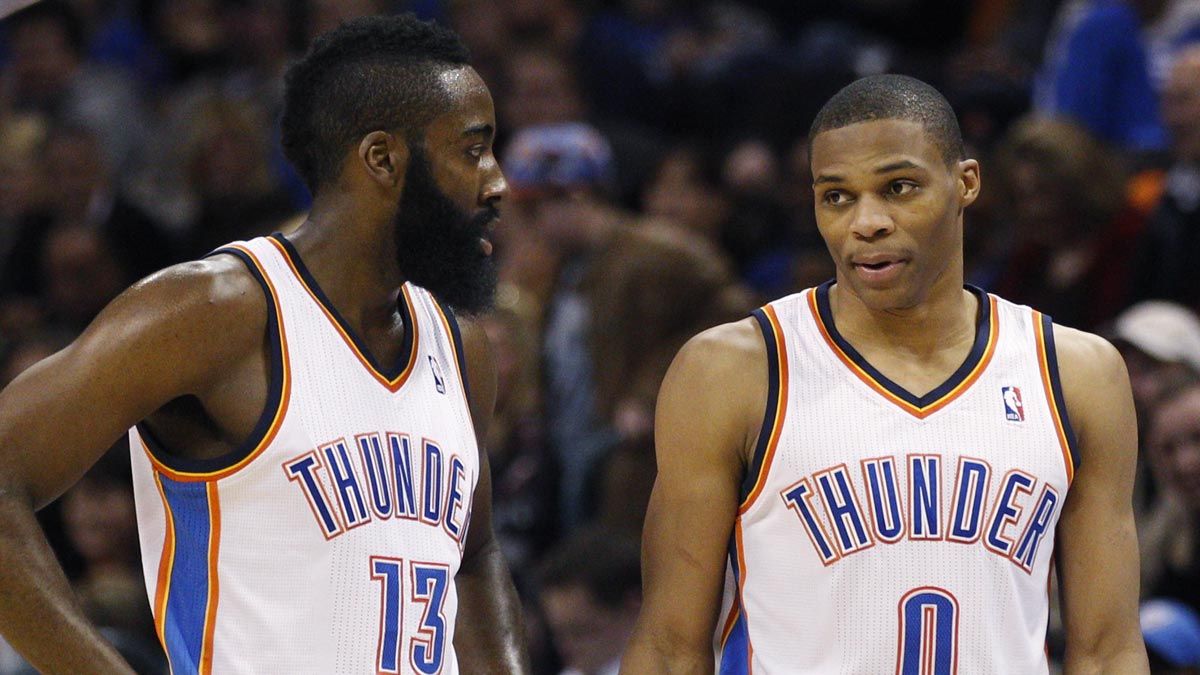 Meanwhile, Paul returns to the city where his maiden team, the Hornets, temporarily relocated after Hurricane Katrina. If he doesn't get traded or bought out before the 2019-20 season, the 34-year-old point guard will lead an unrecognizable Thunder crew that has turned more than half of its starting lineup into a mouthwatering war chest of assets.
Continue reading below ↓
Recommended Videos
This was the nth time this offseason that the basketball world woke up to the news of superstars switching squads. Newly retired Dwyane Wade had the best reaction to the blockbuster trade:
It's easy for detractors to play down the deal as two ball hogs fighting over who takes the last shot, or for diehards to blow it up as two MVPs making the Rockets championship favorites, but there's actually more to this Westbrook-Harden reunion than meets the casual NBA-viewing eye.
Thunder teardown
Russ's relocation has pretty much signaled the first rebuild for the former Seattle Supersonics. Since draft night, OKC GM Sam Presti has amassed a total of eight first-round picks, which could even go as much as 15 — including swaps, from 2020 to 2026 — if they manage to keep their own 2020 and 2022 selections. Fans may have to bear a few years of futility before things get better, but history dictates that Presti isn't one to waste his treasure trove of picks.
As for Paul, it has been reported that Thunder will work on moving him to a team that wants to compete for a crown, possibly for more assets. For those saying this deal doesn't make sense, do know that the nine-time All-Star's contract is shorter, not to mention his playing style is less complicated to integrate into a new system — hence moving him for more picks or younger talent is easier than finding a suitor for Westbrook.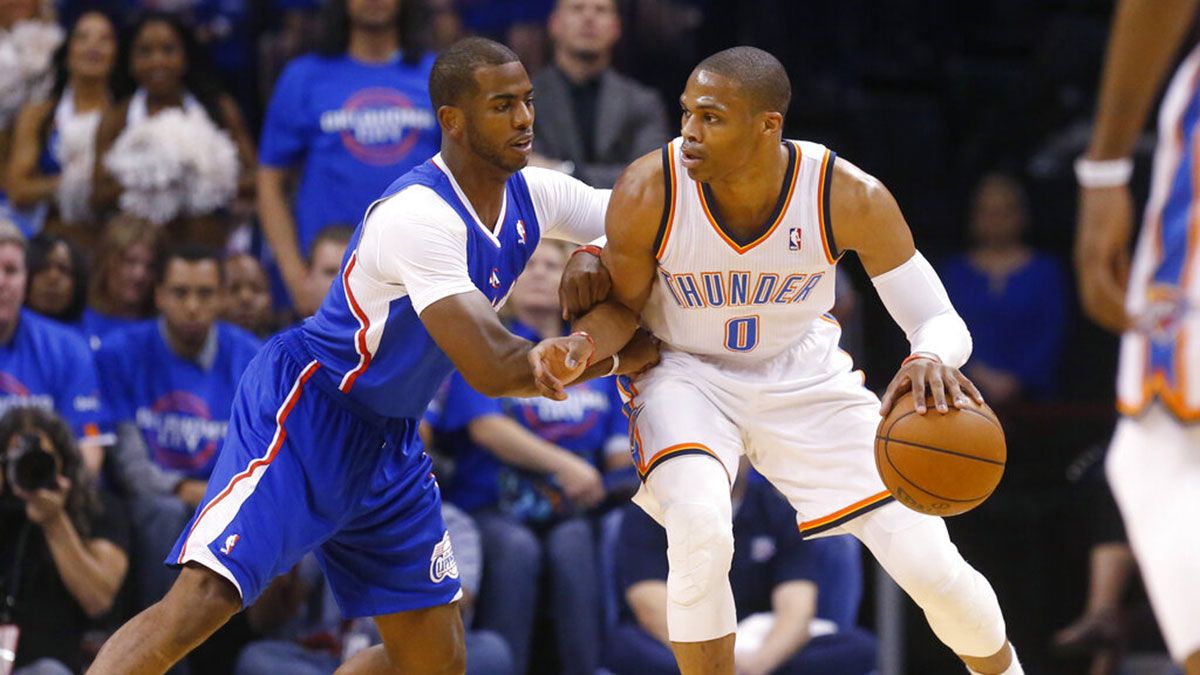 Let's say Presti does the unthinkable and keeps Paul and even Danilo Gallinari, and lets them play with Steven Adams and Shai Gilgeous-Alexander, the people of Oklahoma will be in for a long and strange season.
Rocket relaunch
Houston will have a problem — and a good one at that. On paper, two former MVP guards in one team is a recipe for success in the small-ball era. The thing is, Harden and Westbrook aren't exactly Stephen Curry and Kevin Durant. Both are iso-heavy alphas whose effectiveness plummets without the ball in their hands. The key to making this kooky combination work is for Rockets head coach Mike D'Antoni to convince James to stay engaged without the rock and Russ to put in the work from the perimeter and beyond the arc.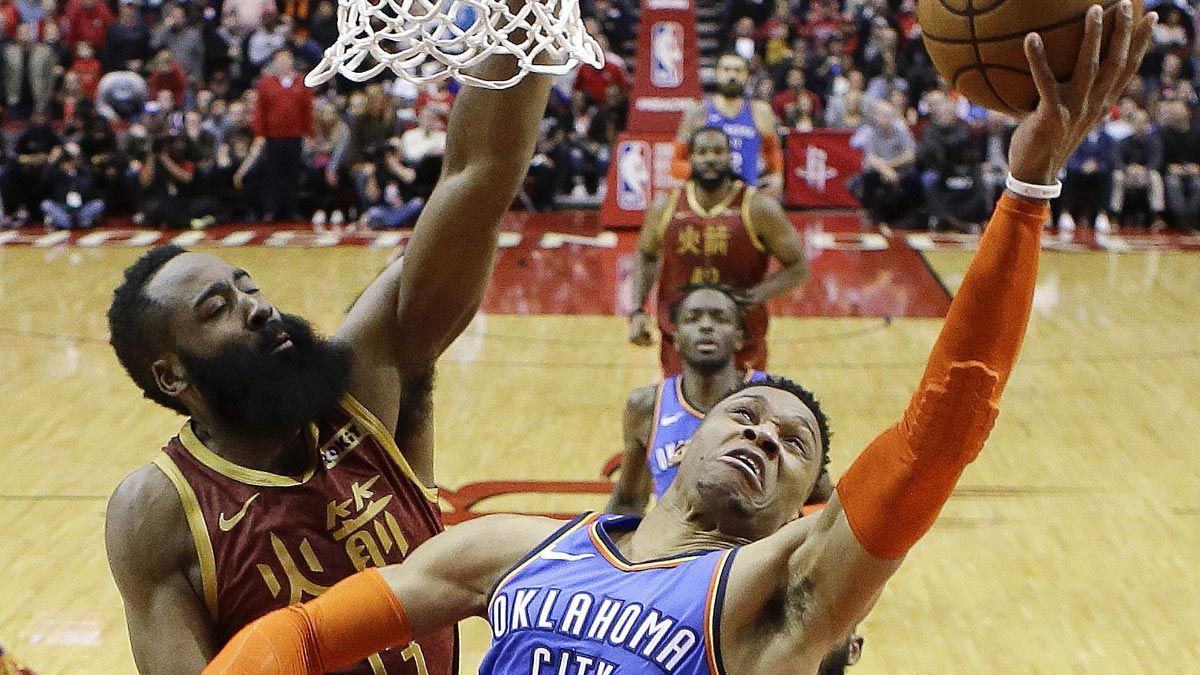 On the flipside, youth, familiarity, and overall talent favor this potentially explosive tandem. Besides, Morey didn't have a choice but to shake things up, following another disappointing campaign with Harden and Paul at the helm. The former's superstar backcourt mate is suddenly four years younger but at the same time has had more experience playing with him. Many have criticized Westbrook and claimed that his game won't win a championship, but no one can deny his versatility and motor.
Whether both superstars shine collectively or figure into a power struggle remains to be seen. But fortune favors the bold, right? What's certain is, this partnership will keep the Rockets relevant in an NBA that just got more high-stakes after just two compelling weeks of the wildest free agency ever.