For the Southeast Asian Games, Subic is home to several events, including rowing, sepak takraw, triathlon, and more. If you want to watch the games and spend the night, here are 10 picks for places to stay in Subic, from budget-friendly Airbnbs to swanky, souped up hotel rooms.
Subic Bay Travelers Hotel
Located right in the Subic Bay Freeport Zone, Subic Bay Travelers Hotel is near the airport and the Olongapo Bus Terminal, as well as some of the city's popular landmarks. Inside the hotel, you can find a fitness center, an outdoor swimming pool, and rooms equipped with all the essentials, including a private bath.
Continue reading below ↓
Recommended Videos
Cost per night: P8,400 - P12,500
Aguinaldo cor. Raymundo Street, Subic Bay Freeport Zone
subicbaytravelershotel.com
(047) 252 1688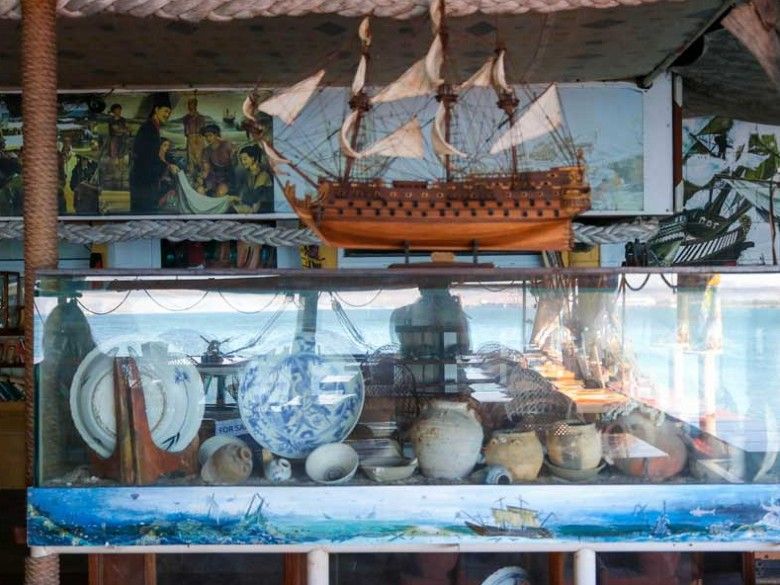 Vasco's Resort and Museum
Like most hotels and resorts, Vasco's Resort and Museum offers the usual hotel amenities like free WiFi, room service, air conditioning, and a restaurant that's open 24 hours. What makes Vasco's unique compared to other resorts in the Subic Bay area is its display of WW2 relics and other artifacts. The cabin-like interiors of the rooms also carry on that classic '40s feel.
Cost per night: P2,800 - P3,850
Lot 14, Argonaut Highway, Subic Bay Freeport Zone
www.vascosresort-museum.com
(047) 252-9978
Harleys Pub and Hotel
Aside from its very rock and roll theme, Harleys Pub and Hotel is one of the very few beachfront hotels in the area that allows guests to bring their pets with them. You may be watching the SEA Games, but if you need to catch up on your NBA viewing, you can watch your favorite sporting events in the open air bar and restaurant, which is equipped with a big screen TV.
Cost per night: P1,700 - P2,400
9 Baloy Long Beach Rd, Baloy Long Beach, Barrio Barretto, Olongapo
www.harleyspub.com
+63-47-224-6922, +63-920-945 2525
Blue Rock Beach Resort and Dive Centre
With a sun terrace that opens up to a view of the sea, Blue Rock Resort also offers a private beach area. It can also arrange adventure activities in Subic attractions like Ocean Adventure, Zoobic Safari, and Tree Top Adventure.
Per night: P1,980 - P4,950
Baloy Long Beach, Barrio Baretto, Olongapo
www.bluerockresorts.com
+63 917 805 0201
Subic Park Hotel
A boutique hotel right in the heart of Subic Bay Freeport Zone, Subic Park Hotel offers in-room massage/spa service, bookings for water sports and theme park adventures, transportation services, and room service. Each room comes with all the necessities, and the grounds have a pool overlooking the bay.
Cost per night: P2,795 - P4,995
Moonbay Marina, Waterfront Road, Subic Bay Freeport Zone
www.subicpark.com
(047) 252-9978, (02) 404-4784
The Lighthouse Marina Resort Subic
A lighthouse tower caps the Lighthouse Marina Resort Subic's main building. In keeping with the theme, each room is designed and decorated with nautical and ocean motifs. The resort is also near the bay area, where the wind surfing events will be held.
Cost per night: P6,600 - P9,900
Block 4 Lot 1, Waterfront Road, Moonbay Marina Complex Central Business District, Subic Bay Freeport Zone
www.lighthousesubic.com
(047) 252-5000 / (02) 711-0019 / 0917-512-3364 / 0918-945-5697
Kamana Sanctuary Spa Resort
Amidst a lush forest and a tranquil bay is another one of Subic's best kept secrets — Kamana Sanctuary Spa and Resort. Kick your feet up and relax with nothing but the gentle sound of the waves and wake up to a lovely view of the mountains at Kamana. The resort's infinity pool exudes an elegant divide in the whole sanctuary experience. Each suite has all the amenities and comforts you need to wake up feeling refreshed the next day. The place also has an in-house restaurant and a spa.
Cost per night: P9,350 - P15,510
Ilanin Forest West, Subic Bay Freeport Zone
www.kamanasanctuary.com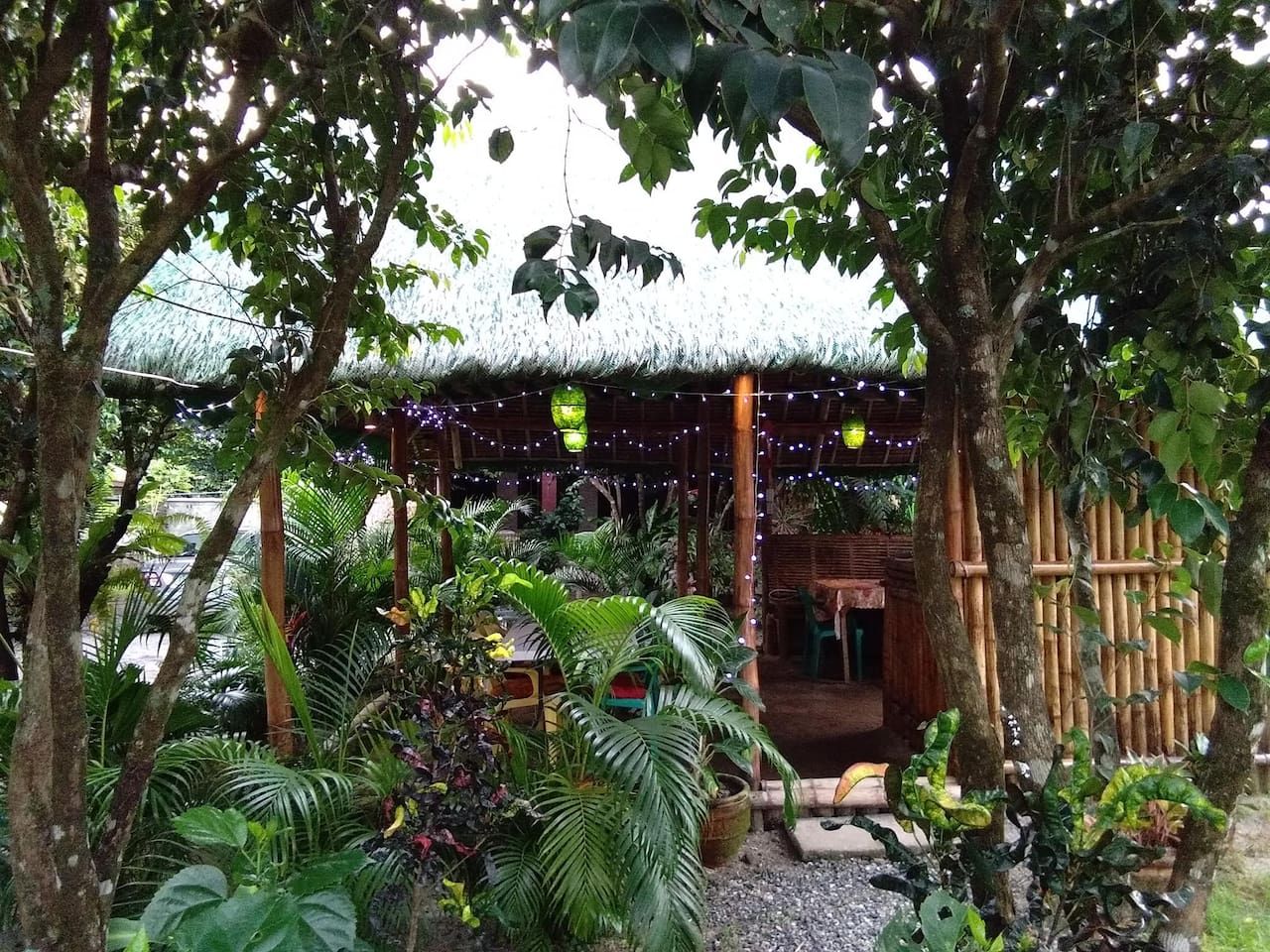 The Garden Resort & Resto
If you're on a budget, this Airbnb rental offers an entire cottage. The Garden Resort & Resto can house two guests with its one bedroom units that come with complete beddings, WiFi, shared baths, and a garden view. It is also a few minutes away from Pandaquit beach.
Cost per night: P999
Book on Airbnb here.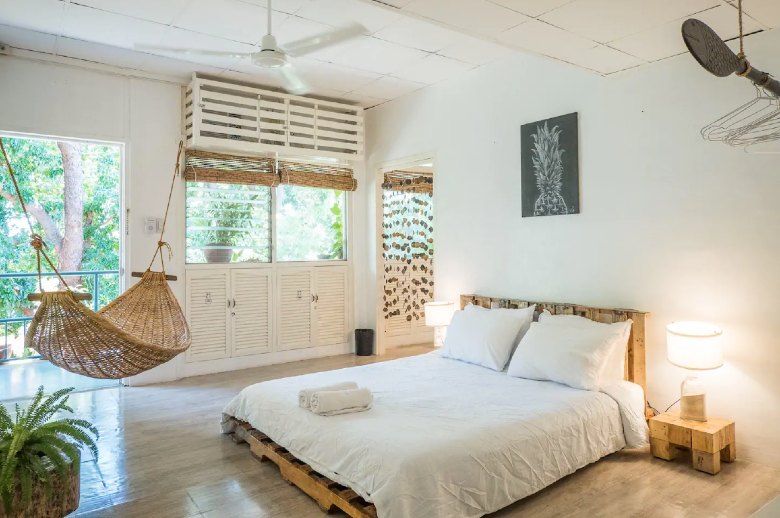 #OceanNest
#OceanNest on Airbnb is an old military building which the owners have turned into a retreat space. It looks over a partial view of the Triboa Bay, the venue for the rowing competitions. It is also 20 minutes away from Subic Bay's central business district. and five minutes away from the airport. The 40 square meter third floor unit has one bedroom, three beds, a fully stocked kitchen, fiber internet, and yes, Netflix.
Cost per night: P5,416
Book on Airbnb here.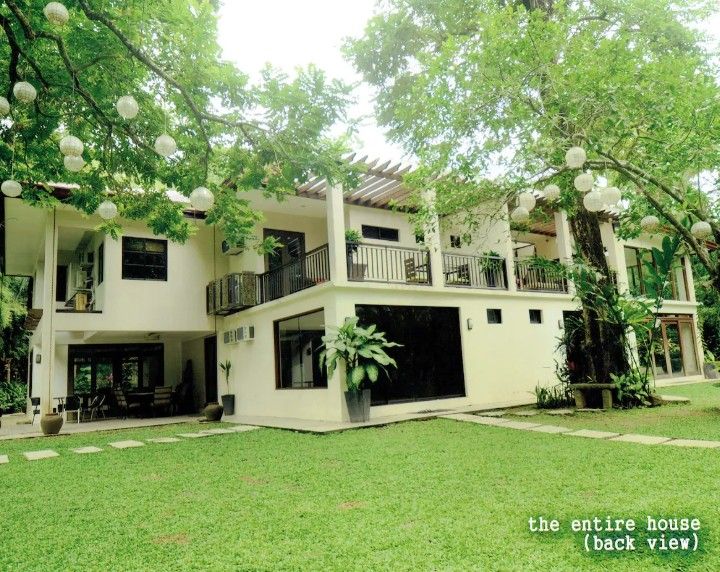 Forest Home Subic
One of Subic's hidden gems is the stylish yet peaceful forest retreat located in Kalayaan Village. With seven bedrooms and four baths, and an equally equipped kitchen, the spot is ideal for large groups traveling together. The place is clean, spacious even has a grill for a relaxing outdoor barbecue with your buddies to cap off your action-packed day at the games.
Cost per night: P9,800
Book on Airbnb here.