The 'BMF' belt. East Coast vs. West Coast. Madison Square Garden. Dwayne freakin' Johnson. The upcoming fight between Jorge Masvidal and Nate Diaz at UFC 244 has whipped up the fight world into a collective frenzy. It has all the makings of a classic, meme-worthy contest that we'll be talking about for the rest of the decade.
But first, let's rewind a bit. Back in July, Masvidal ascended to the upper echelons of MMA notoriety when he walloped the trash-talking Ben Askren stiff in just five seconds, earning his place in the history books for the fastest knockout ever in the UFC. Cool as an assassin, 'Gamebred' leaned against the cage, hands on his back, before calmly careening across the canvas and launching his entire body behind his right knee. On the mic, Masvidal said he wanted to show Askren that there are consequences to pre-fight trash talk. "There's some bad motherf***ers out there, you don't wanna wake 'em up."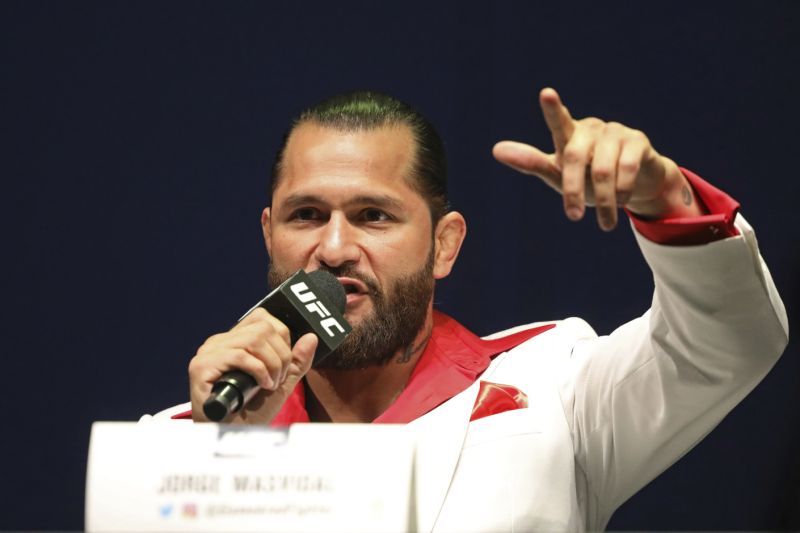 Continue reading below ↓
Recommended Videos
A month later, Nathan Donald Diaz, best known to most fans as the first man to beat Conor McGregor inside the Octagon, ended his three-year hiatus from the cage by defeating former champion Anthony Pettis in a lopsided decision. Afterwards, he issued a challenge to the man he sees as the only other real g in the game. "I know my man's a gangster, but he ain't no West Coast gangster, you know what I'm sayin'?"
Masvidal, smiling from ear to ear cageside, was all too happy to accept.
Bad motherf***ers and gangsters. The UFC once worked so hard to move away from such language, but now the multi-billion dollar company is embracing it. This is a sport for athletes, not thugs, or so went the old and now seemingly forgotten rhetoric. This fight is even headlining in New York, no less, where sanctioned fighting inside a cage was still illegal just a few years ago.
The hype has gotten so big that Dana White has guaranteed a one-time-only 'BMF' belt for the fight's winner—and it'll be awarded by the highest-paid actor in Hollywood today. But why is this fight between two career-long midcarders suddenly such a big deal?
A large part of it has to do with the personalities involved. In one corner is Masvidal, the son of a Cuban stowaway, whose fights outside the cage include backyard street brawls sanctioned by the late Kimbo Slice and that time he served up a 'three-piece with a soda' backstage after knocking out Darren Till. Then you have Diaz, a guy who was ready to throw down inside a house on national television over an immature but mostly innocuous bit of graffiti, and isn't afraid to flip the bird or hurl water bottles if push comes to shove.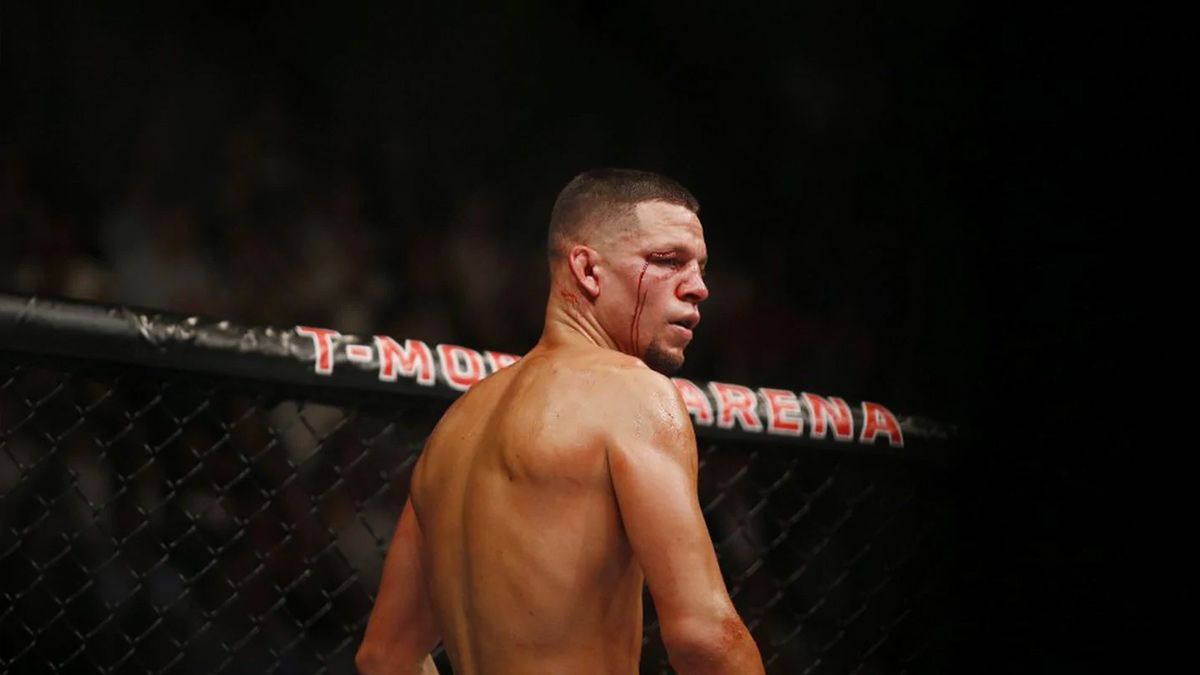 Diaz said himself that there are few real gangsters in the game anymore as the sport has come a long way since its barbaric style versus style beginnings. Now, you're more likely to find collegiate athletes and Olympians in the UFC than a guy with legit street cred. And while Masvidal and Diaz are professional athletes and martial artists without question, they're cut from a different mold. These guys aren't putting on a character or just posing for the cameras. When Diaz flexes his biceps to the world, or when Masvidal stands calmly with his hands to his back daring you to throw the first punch, it's a kind of bravado that could only have been born from the streets.
For these guys, talking trash isn't something you do just to hype up a fight. If you say something to them, you better be willing to say it to their face and back it up. Otherwise, catch them outside after class while the whole school watches. When he showed up to the first press conference in an all-white suit with a red shirt and pocket square, Masvidal wasn't just channeling Tony Montana — he is Tony Montana, and he doesn't break his balls or his word for no one.
Diaz throwing his jersey to the floor and strutting his jacked-kangaroo pose over a bit of wall doodle on The Ultimate Fighter might have made for good television, but in his world, dissing someone through graffiti is like a slap to the face. There he was, on the cusp of getting his UFC contract, and he was willing to throw it all away to preserve his pride. If MMA didn't exist, there's little doubt that Masvidal and Diaz would still be winging punches at the 305 and 209, respectively. These guys aren't gangsters because of what they show on camera, but because what we're seeing is who they really are, regardless of the situation.
Perhaps the best early example of this archetype in MMA was David 'Tank' Abbott. The paunchy, beared street tough from Huntington Beach, California had the appeal of an everyman strolling from the bar stool into the Octagon. He had the horsepower of a V8 Mustang behind his fists, but sadly, he also had the fuel economy of one. If Tank didn't violently end his opponent fast, he wilted under his own substantial weight, huffing and puffing his way to an inevitable finish. Still, his kill-or-be-killed style and street-fighting bravado endeared him to fans despite his less-than-stellar record.
Like Abbott before them, the Masvidal vs. Diaz fight reminds us why we watch combat sports in the first place: to see a damn fight. Technique and strategy are wonderful, but how many of us cheered when Floyd Mayweather out-finessed Manny Pacquiao in the biggest fight in history? No, in spite of our better instincts, we tune in to see some barely legal, brain-rattling action.
Dana White once explained why fans love this sport: "The example I like to use is that if you're in an intersection and there's a basketball game on one corner, a soccer game on another, a baseball game on the third, and a fight on the fourth, everyone will go watch the fight." It's the potential for violence that draws us in, and Masvidal and Diaz promise to cash in on that primal appeal: Masvidal with his hard-punching, forward-marching style, Diaz with his high-volume, Stockton-slapping ways. It's a match made in fight heaven.
Forget the faux belt, the celebrity allure, and all the pageantry of Madison Square Garden. These are two guys, born and bred on mean streets, willing to put it all on the line, neither wanting to take a backward step. In an era of mainstream viewership and trope-filled trash talk, here are two honest-to-goodness badasses who simply love to scrap. It's the schoolyard challenge all over again, and we'll all be there after the final bell, lunch boxes in hand, to tune in.