IF we're naming a team that has had the most heartbreaking experience in the UAAP Cheerdance Competition's recent history, it would probably be the University of Santo Tomas Salinggawi Dance Troupe.
Starting from the controversial UAAPCDC78 in 2015, the Salinggawi's perfectly executed Africa-themed routine finished first runner-up after falling two points short of gold that was awarded to the NU Pep Squad. The España-based squad was preceded by cheerdance rival, UP Pep Squad, which filed a complaint and skipped the year after.
Come Season 79, UST's #NamasteUSTe performance failed to secure a podium finish — behind third placer UE Pep Squad — by just 0.63 points. In 2017, the Salinggawi once again finished second to Adamson Pep Squad (first-ever championship) with a Safari-inspired routine.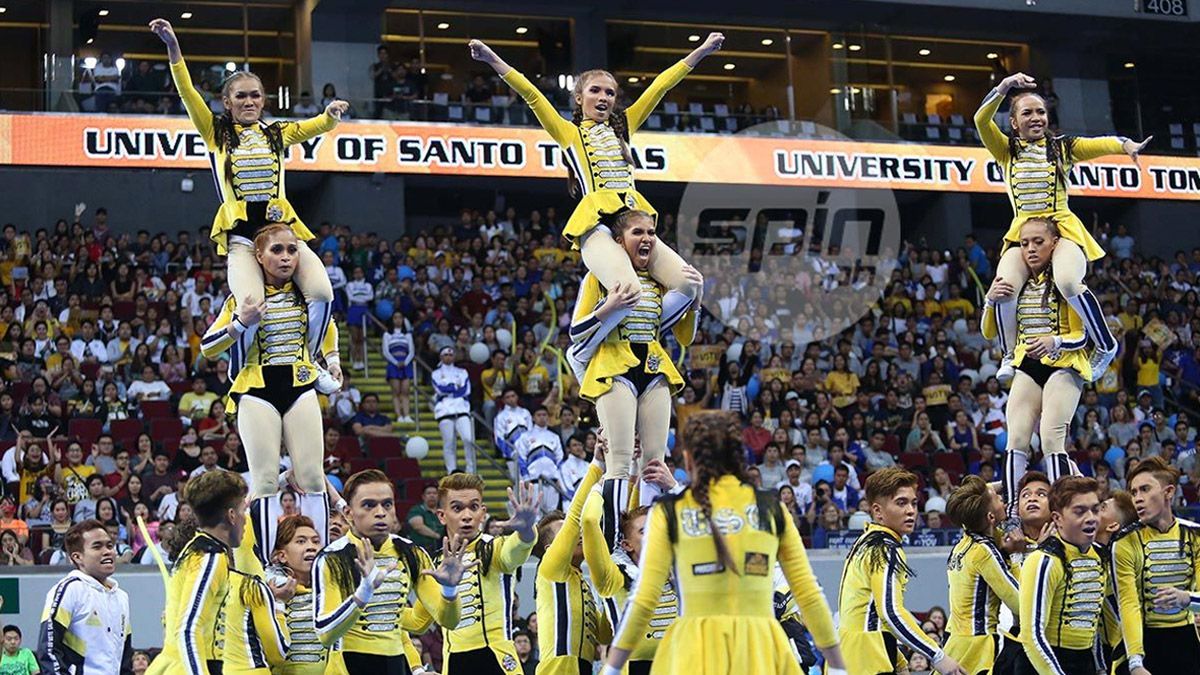 Continue reading below ↓
Recommended Videos
Last year, they won the hearts of the whole arena with a Diva Santo Tomas performance, dancing to Beyonce's top hits. But just like three years ago, the Tigers finished fourth and trailed UE by just 0.04 points.
What a journey it has been for the UST Salinggawi Dance Troupe, but the battle is far from over. This year, head coach Mark Chaiwalla and his cheerdancers aim to go against the odds and enchant the community with an out-of-this-world routine.
He said, "This year, it's going to be magical. This is going to be one of the best routines of Salinggawi, for sure. I am very confident that if everything would go well on the day itself, then the championship crown wouldn't be far for UST this season."
In preparation, the squad trains everyday and joins both major and minor competitions to get enough exposure.
Chaiwalla shared, "I made sure that we would step up our cheer elements as we notch for the difficulty and the technicality of the routine."
UST will perform seventh in the UAAP Season 82 Cheerdance Competition on November 17 at the Mall of Asia Arena.