AS University of Santo Tomas players continue to jump ship, UAAP Season 82 MVP Soulemane Chabi Yo is confident the Tigers can ride out this storm.
Chabi Yo is staying put for obvious reasons. He is already 24 years old and, having played two years with the Colegio de San Lorenzo Griffins in the UCBL and served one year of residency in Espana, any more will only waste his eligibility years.
But the 6-foot-6 Beninese recruit said his decision to stay is more than that, prefering to stick it out with the team through ups and downs.
"Problems will always come and pass. We just need to overcome those problems and move forward but never give up," he told SPIN LIFE.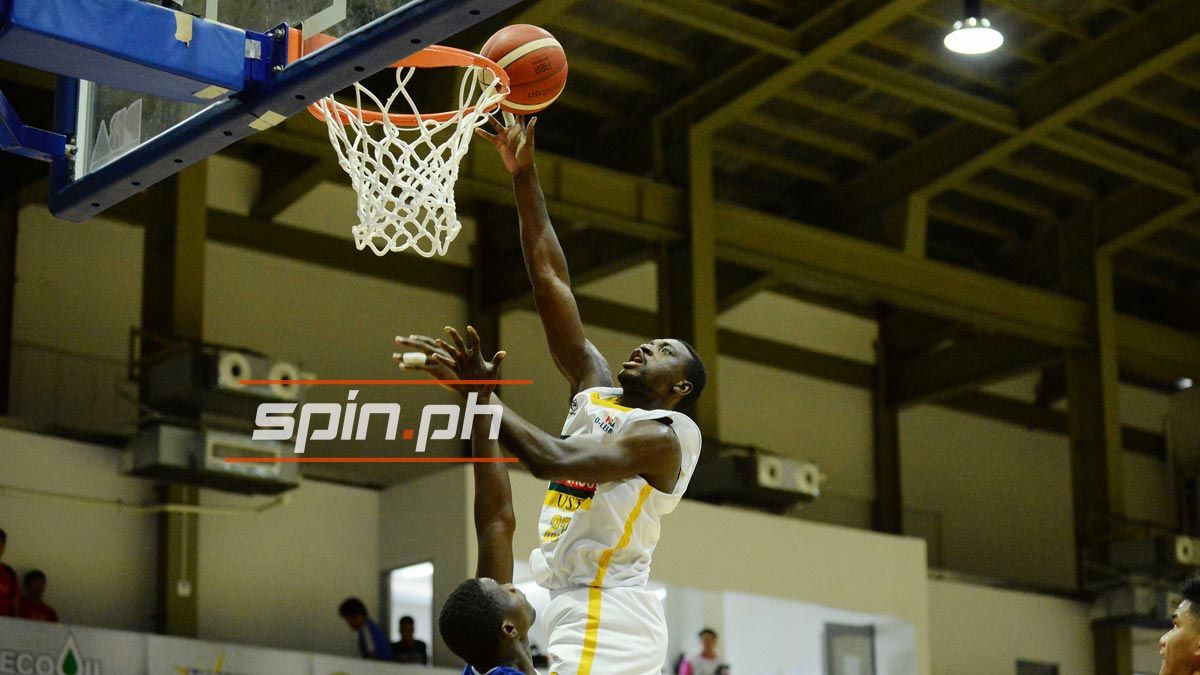 Continue reading below ↓
Recommended Videos
Former team captain CJ Cansino was the first to leave the Tigers' lair, followed by Brent Paraiso, Ira Bataller, Rhenz Abando, and Jun Asuncion. Chabi Yo prefered not to judge his former teammates' decisions.
He is in fact wishing them well.
"I wish them all the best, but I'll surely miss playing with them. But it's okay, every one of us is responsible for his own choice. We can never judge someone for a decision they made, we just have to support them," he said.
While the team's alleged bubble training in head coach Aldin Ayo's hometown in Sorsogon has strained relationships between coaches and players, the Tigers themselves remain supportive of each other.
Here's UST backcourt sensation Mark Nonoy bidding his co-promdi, Abando, a farewell on Instagram after the latter announced his departure from UST:
Sherwin Concepion also paid his friend a tribute, posting this tweet:
Spin fans unite at Spin Viber Community! Join the growing community now! Complete the experience by subscribing in the Spin Chatbot and download the Spin Game Sticker Pack.