A LONGTIME backer of the University of the Philippines men's basketball team, Robina Gokongwei Pe endured a number of embarrassing seasons where the Maroons either won one game or none at all, yet she kept the faith.
So Gokongwei Pe can't quite understand what the fuss was all about after the present-day Maroons lost to the Ateneo Blue Eagles, 89-63, in their UAAP Season 82 face-off on Sunday at the Smart Araneta Coliseum.
The 26-point drubbing has sparked angry posts from UP supporters who felt let down by a team that reached the finals last season and was expected to do even better this year following the arrival of Kobe Paras and Ricci Rivero.
Gokongwei Pe called for calm in the face of the uproar, reminding fellow UP supporters of where this team came from and what it has achieved so far this season, notwithstanding the loss to the Blue Eagles.
"Yesterday's loss to ADMU was painful, but hey, at 5-2, we are still second after round one," Gokongwei Pe, the president and CEO of Robinsons Retail Holdings, Inc, said in a post on Facebook on Monday.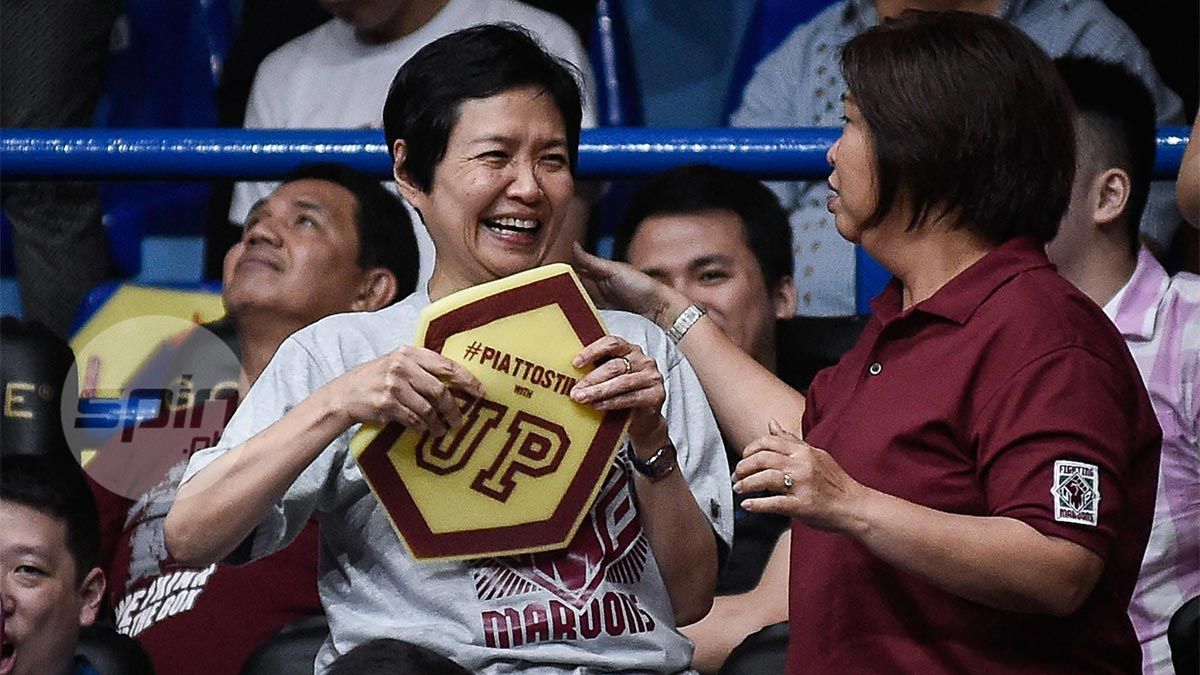 ADVERTISEMENT - CONTINUE READING BELOW ↓
"Our company has supported the UP men's basketball team for the past nine years. Even if we went through so many 0-7's after round one and 0-14's at the end of the season, we still continued to support the team.
"Because this is not about you or me. It's not about whether we win by one point or lose by 26 points. It's about getting the UP community finally together and getting them to support and cheer on, simply because we just darn love our school."
Gokongwei Pe also touched on the mounting pressure on head coach Bo Perasol, and what impulsive changes in the Maroons coaching staff had amounted to.
"Through these nine years we have gone through six coaches. As a head of a business I need not even explain what happens when you have six CEOs in nine years," she said.
"Let us not forget that last season, the UP mbt reached the finals after 32 long years, and I can't even remember the last time UP had a standing of 5-2 after round one.
"Onward to round two! UP FIGHT!"