WHILE a solid game plan is behind TNT's rampage in the PBA 3x3, coach Mau Belen says that there's more to it than that.
What really paved the way for their continuous victory (plus another playoff berth for the second leg) is a shared moral goal among the members of the team.
"We started by sitting down to know each other's mission for the team," the lady coach told SPIN Life. "After that, we figured out that we all have the same mission, so we tried to train as much as we can given the time, but that talk was the big difference-maker."
They had less than two weeks to prep for the inaugural leg, which they conquered last weekend. Setting the tone for Almond Vosotros, Samboy de Leon, Lervin Flores and Jeremiah Gray, has been her top priority.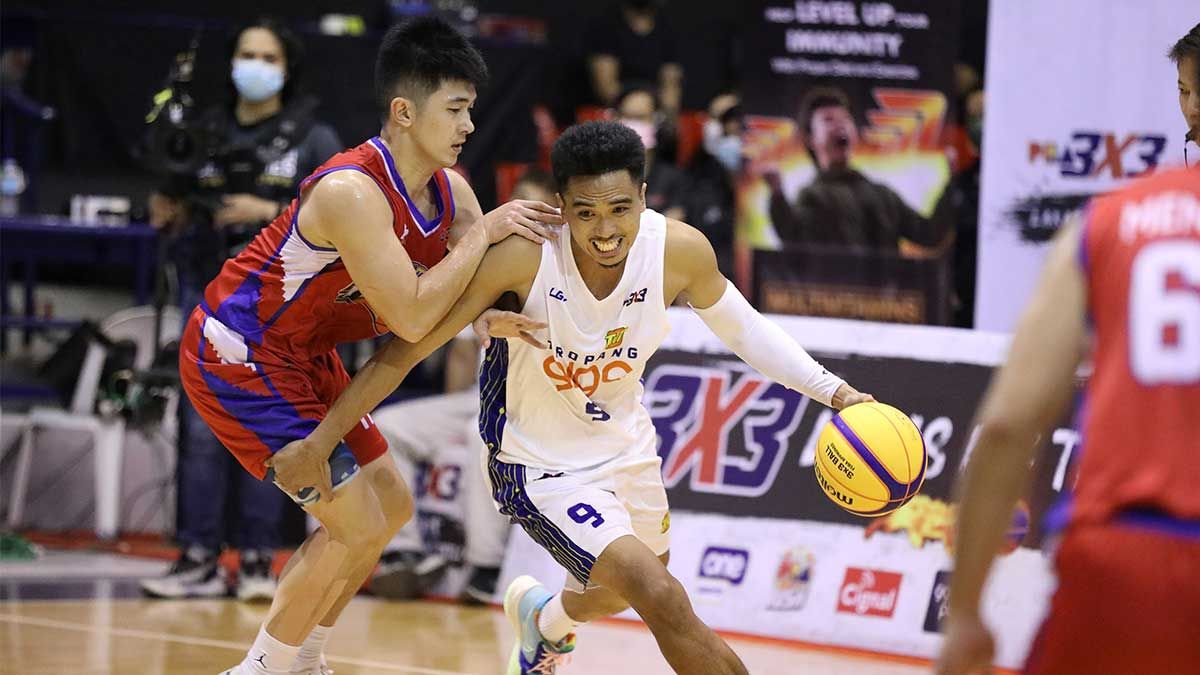 ADVERTISEMENT - CONTINUE READING BELOW ↓
And it worked. TNT had an unscathed record towards their title run for the first leg last week. Now, they're on top of Pool A, alongside Sista Super Sealers, with a 3-1 record.
Coming into the second leg, which kicked off last Wednesday, health and conditioning is their most immediate concern, especially with the fatigue-prone schedule.
TNT 3x3 preps for second leg
"In the first leg, we knew we didn't even play our best basketball yet but we're blessed to win. We've worked a lot with our mistakes from there, so now, we changed a bit of our gameplan, but strength and conditioning, recovery and nutrition are our main focus," she said. "Of course we want our players healthy, especially that 3x3 is really a stretch. And ako mismo, napapagod."
Having been given the opportunity to call the shots, Belen takes pride in what is turning out to be the biggest responsibility handed to her thus far since she was tapped to be part of the TNT coaching staff earlier this year.
"I also told them una pa lang na apart from winning, I have a personal mission too, for my community, and for women, and they're all about it. They know my mission, and they're helping me achieve it, too," she said.o
Adaptability and goal-setting is already a big part of TNT's work culture.
"In the team, we have mutual respect for each other. Whether you are contributing big or small, it's the same respect towards one another," she said. "Kaya I continue to do my best for the team, we won't let each other down."
Apart from that, she dedicates her hard work to establish visibility for women. Especially since there was a recent uncalled-for incident in the local WNBL.
"I wanted to represent the women and players of Glutagence Glowboosters as much as I can. What happened to them is something that isn't justifiable for any athlete. So my heart goes for those players right now," she added.
ADVERTISEMENT - CONTINUE READING BELOW ↓
Get more of the latest sports news & updates on SPIN.ph