It took them all four days and eight matchups in the Group Stage, but TNC Predator have clinched a spot in the Upper Bracket of The International 2019 (TI9).
The Philippine-based team — composed of Kim Villafuerte aka Gabbi, Armel Paul Tabios aka Armel, Carlo Palad aka Kuku, Timothy Randrup aka Tims, Nico Barcelon aka eyyou, andLee Seung Gon aka Coach Heen — leads all three Southeast Asian squads that made it to the Main Stage of the annual Dota 2 world championship esports tournament.
The only difference is that Mineski (PH) and Fnatic (Malaysia) have a tougher road to the Aegis in the Lower Bracket.
Before TNC takes on Vici Gaming on August 20 (Tuesday) in the opening day of the playoffs, let's cast Time Lapse a la Weaver and look back at the most pivotal moments of their TI9 campaign so far.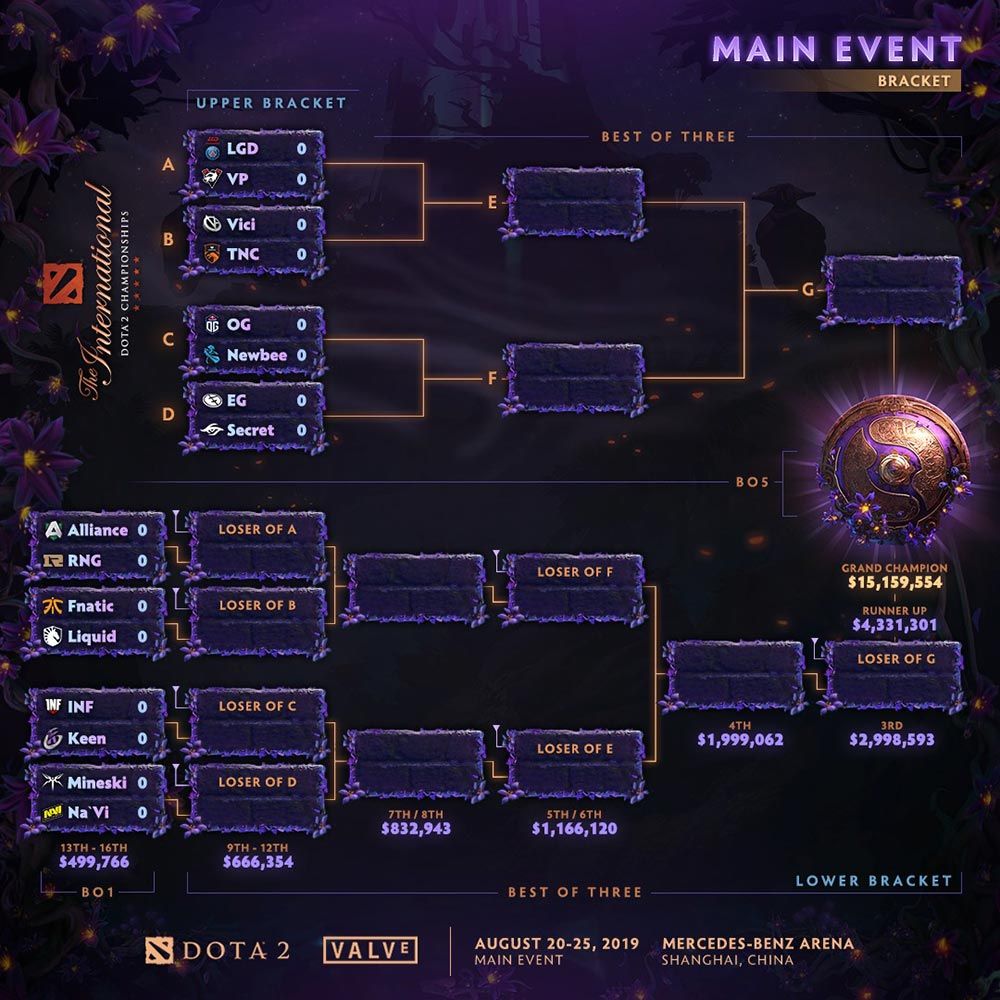 Continue reading below ↓
Recommended Videos
DAY 1
TNC were off to a rousing start against Keen Gaming, with a Game 1 victory built on a smashing TI debut from Gabbi (9 kills-5 deaths-16 assists as Arc Warden) and Armel's sweet-looking triple kill.
Kuku's versatility (11-10-18 as Earthshaker) and his groundbreaking Echo Slams were instrumental in their Game 2 comeback, to sweep their first opponent in Group A and score their first series win.

The rest of the day wasn't kind to TNC, though, as Mineski turned the tables on their countrymen (0-2) and TI8 Chinese runners-up PSG.LGD forced a draw for a 3 -3 win-loss record in a roller-coaster first day.
DAY 2
TNC came out strong versus Alliance, but weren't able to close out their Swedish rivals (1-1). They almost lost to North American team Newbee, if not for the first of Kuku's crucial Aegis steals to close the second day 5-5.
DAY 3
TNC dropped Game 1 to Team Secret, but stellar clutch play and game-changing lassos from Kuku (5-9-23 as Batrider) helped them hand the European squad its first loss in TI9.
A 200 IQ play by Gabbi (17-1-11 as Sven)—at the 54:54 mark of the video below—was the highlight of their faceoff with Chaos Esports, but they weren't able to sustain momentum and had to settle for another draw.
TNC had a 7-7 standing at this point.
DAY 4
TNC had to pull out all the stops in the last day of the Group Stage or risk falling to the brutal Lower Bracket, against TI7 champions Team Liquid no less. Good thing Kuku and Tims were up to the challenge.
In Game 1, Kuku delivered with the second of his signature clutch Aegis steals to thwart a potential Liquid rally.
In Game 2, Tims showed why he's considered one of Dota 2's best support players. His "map hack" maneuver secured him a place in the TI9 All-Star Match as the first Filipino to be a part of the special event.
TNC capped their Group A schedule with another sweep to finish with an overall record of 9-7, good for fourth place behind PSG.LGD, Team Secret, and Newbee.