THREE-time Ironman World Champion Mirinda 'Rinny' Carfrae will be racing for the first time in the Philippines when the Bataan International Triathlon (Bi3) is held on November 28-29.
"There's not many secrets up my sleeve. If anyone's familiar with my racing, I'm not the best swimmer in the world, I'm an OK biker and quite decent on the run. Honestly in a race like this, I'm going to go as hard as I can from the gun and see where that leads to the end," answered Carfrae to a question on how she plans to pace herself in Sunday's race during a press conference held at 12 Monkeys Music Hall in Century City Mall.
Advertised as the "ultimate Eco-Heritage Triathlon Festival in the Philippines," the event has one unique aspect for the 650 triathletes with Filipino heritage homes and buildings of the Las Casas de Acuzar serving as backdrop.
The 15-year triathlon veteran, who grew up playing basketball before transitioning to multisport, said she is looking "to have some fun and meet new people" this weekend. Carfrae represented Australia at the ITU Triathlon World Championships from 2001-2005, where she bagged silver medals in the years 2002 and 2003.
In 2009, she landed second place in her first ever appearance at the Ironman World Championships in Kona, Hawaii – considered the most prestigious triathlon event in the world.
Since then Carfrae has landed in the podium in all her appearances at the World Championships. In 2010, she dominated the women's field, repeating this feat in 2013 and 2014. She owns the Ironman World Championship women's course record at 8:52:13 and women's marathon run record with a time of 2:50:38.
As Bi3 does not have a separate professionals division, the 34-year old Australian will share the starting line with other pro athletes from Australia, Japan, Malaysia and Germany, Filipino elites, and age groupers, providing participants the rare chance to race alongside their idol.
"I have heard nothing but good things about the triathlon community here in the Philippines. A number of my friends — Belinda and Justin Granger, Pete Jacobs, Josh Amberger — those guys have all spoken very highly of the racing here and they always seem to be coming back… the sport's really growing here and seeing countries embracing the sport is exciting and I thought it was time for me to check it out myself," Carfrae told SPIN.ph.
Carfrae is also involved in charitable initiatives such as the programs of World Bicycle Relief, which aim to provide bicycles to residents of rural Africa and connect them with education, healthcare and economic opportunities.
She will help launch the Batang Tri Grassroots Program, a program which was initiated by CEO and President of F&F International Events Group, Inc. and restaurateur Raymund Magdaluyo that aims to fight poverty in the Philippines and Asia through multisport.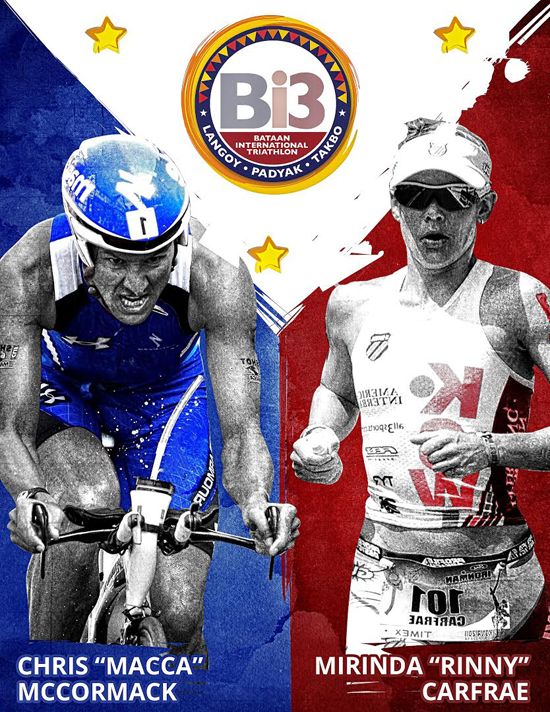 Recommended Videos