GABE Norwood made the highlight reels of the 2014 Fiba Basketball World Cup in Spain when he threw down a dunk against NBA veteran Luis Scola in Gilas Pilipinas' match against Argentina in Seville, Spain.
But did you know that the dunk isn't his favorite during that match?
The Fil-American said he considers the dunk he pulled off over Marcos Mata in the third quarter of that game against Argentina as his favorite mainly because the right-hander Norwood did it with his left hand.
"The second dunk to be honest is my personal favorite," Norwood said when asked about the dunks that went viral shortly after the Filipinos' gallant stand against the heavily favored Argentines. "I don't dunk lefthanded much."
Norwood, a product of NCAA Division 1 school George Mason, said he was able to execute the dunk out of pure adrenaline from competing against the best in the world.
"My brother called me right after and thought I was on steroids. I said 'Bro, it's the excitement of the tournament.' It just happened sometimes. Your body can do great things in those situations.
"The second dunk was my personal favorite," said Norwood.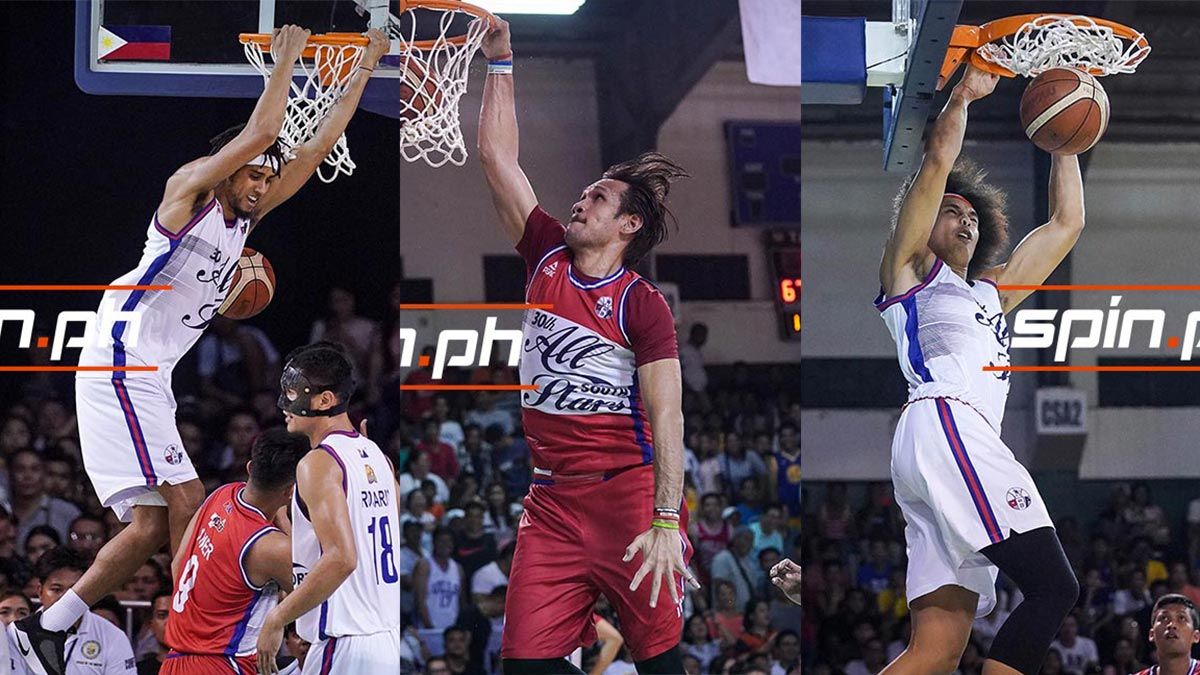 ADVERTISEMENT - CONTINUE READING BELOW ↓
Norwood said the dunk in transition over Scola in the first quarter was a case of being in the right place at the right time in a 3-on-2 fastbreak that started with a pin-point Jayson Castro pass.
"It was awesome," Norwood said. "Perfect situation especially my first dunk with Scola. Great pass by Jayson. Exactly how I want to jump. I'm a two-foot jumper so, I jump off two feet right with my right hand. It's kinda like the stars aligning."
In his second World Cup, however, Norwood, now 34, said he'll leave the dunking to teammate Japeth Aguilar.
"If I can get this legs right, I will try to catch somebody," said Norwood. "But right now, Japeth still has a lot of bounce left. I might let him take over that role."