Thirdy Ravena is known for his high-wire Finals MVP play, flamboyant fashion flair a la Russell Westbrook, and off-court generosity (just ask Rhenz Abando).
Apparently, the hoops multi-hyphenate is also a hardcore anime fan.
"I love anime because it's relatable, and really fun to watch," Thirdy revealed in an interview with SPIN Life. "Given the special effects, and of course, the story behind it. You can get inspired from the message that each series has to offer."
Thirdy watches anime as a way to relax after training, or whenever he has the spare time at night. As of the moment, he's binging on the hit superhero series My Hero Academia.
"My Hero is my current favorite. I have a lot of time naman aside from basketball and school so I watch it after practice. And 'pag hindi ako makatulog sa gabi, I just open Netflix and watch it," he shared.
The younger Ravena, who had 17 points, nine rebounds, and two steals to lead Ateneo to a 66-52 win over UST on Saturday, also explained how the anime's plot spoke to him on a different level.
He said, "It's something that I can relate to. I like it kasi each character has its own struggle, pero may own unique way din sila of coping or finding that light at the end of the tunnel to know how to beat that obstacle."
Continue reading below ↓
Recommended Videos
Thirdy is deeply engaged not just with the story, but also some of the main protagonists of My Hero, as he connects to them in a personal way.
"Bakugo and Todokori are characters I can relate to as they have their own set of struggles that are closer to me," he related. "Bakugo wants to be the best, but greatness is a process that can't be rushed. Sometimes, I tend to rush 'being great' but in reality, I still have a lot work on. Todokori naman is in a constant battle with the expectations of his father to be great, and it's something that I had to go through as well."
Channeling his fascination with the Japanese animated series, Thirdy had his Nike Zoom Freak 1 customized by StyleYourKicksPH with the faces of the two heroes.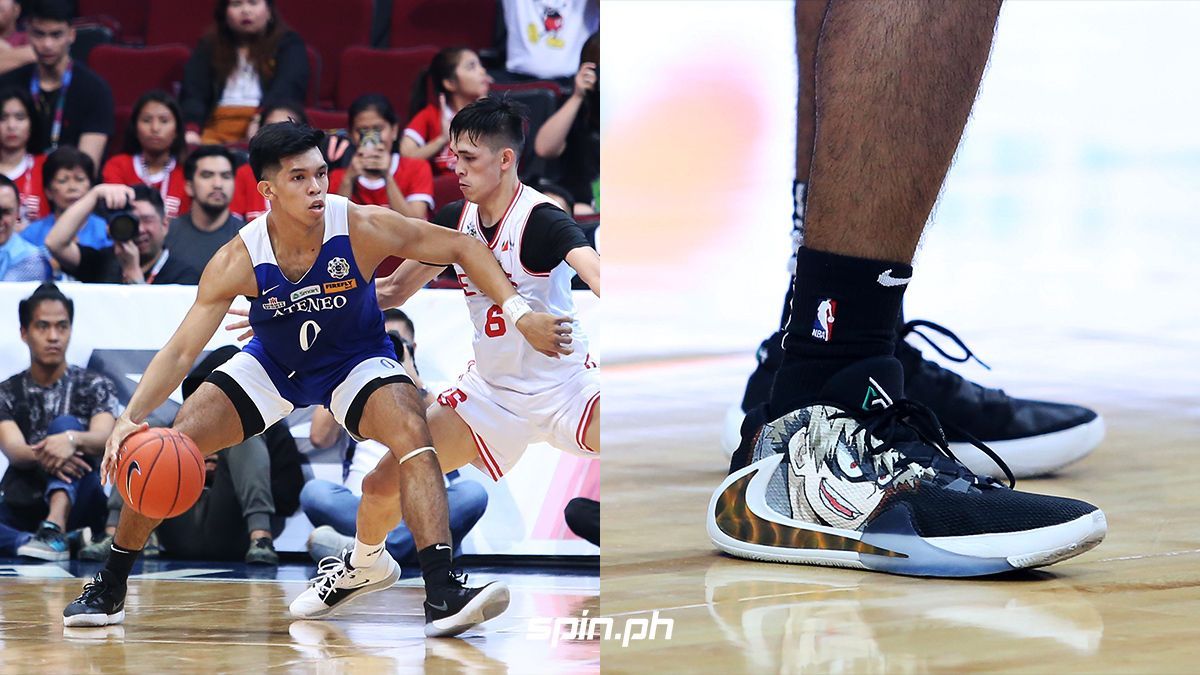 The athletic swingman also hasn't been the shy otaku, judging by the number of anime-related posts on his Facebook page.