We've discovered nutri-dense foods that punch above their weight when it comes to delivering the good stuff that your body desperately needs. That's why people call it "superfoods."
Believe it or not, this type of healthy food is actually pretty affordable, and might actually be in your cupboard right now. To help you out, we've separated them according to the time of day you need to eat them in order to get a balanced diet. So, go ahead, take notes as we review the superfoods you need for every day.
BREAKFAST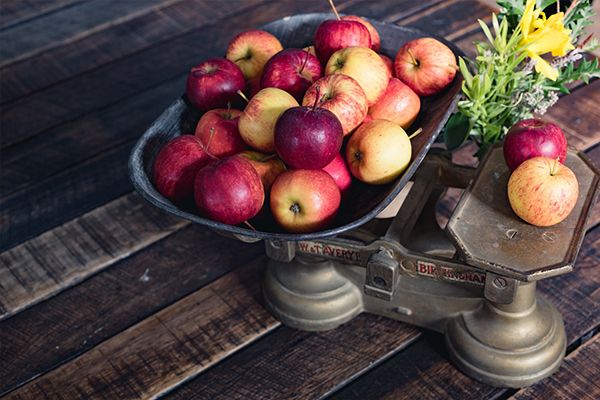 1. Honey
You don't have to go to New Zealand or Australia to get some Manuka honey. Any natural, low-processed honey can have nutritional benefits. The antibacterial properties in them can help lessen the duration of sore throats, coughs, colds, and other respiratory illnesses, and help feed-good gut bacteria.
Continue reading below ↓
Recommended Videos
2. Apple
An apple a day—you know the rest. The ol' healthy fruit can actually benefit heart health, reduce the risk of cancer and diabetes, and aid weight loss. But who would've thought that a large portion of that healthy goodness is in its skin? The peel packs half an apple's fiber—which helps you feel fuller for longer—plus a host of antioxidants that help your body in general.
3. The humble oat
Yes, oats are pretty darn super. This stuff your porridge is made out of packs the kind of good carbs that will power you through 'til that dreaded lunch meeting. The soluble fiber in these little suckers has been shown to reduce cholesterol.
LUNCH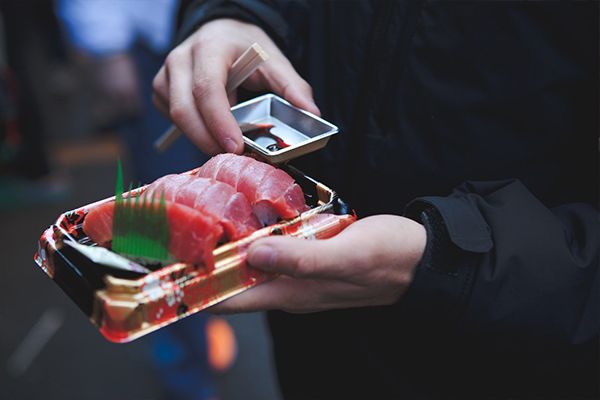 1. Tuna
We suggest you don't eat this at the workplace so you don't stink up the office, but a tin of tuna is a pre-packed lunch powerhouse. It's pretty high in protein and good omega-3 fatty acids. Not to mention it's easy to pack and you can practically buy it anywhere. God, we love tuna.
2. Sourdough bread
Admit it, packing lunch is easier when it's a sandwich. But deciding which bread to go with is a lot tougher these days. But, apparently, beyond being tasty, sourdough is easier for gluten-sensitive folks to tolerate, and is actually a low-glycemic index food. Always choose a rye-based bread over white flour to get more of that nutritional value.
3. Baby spinach
It doesn't really matter if you mix it with your salad or sneak it into your sandwich, this leafy green will supply you with the nutrients you need. Iron and vitamin K are essential for blood health while the body puts vitamin A to work for the immune system, vision, skin, and bones. And the folate in it is essential for women heading into pregnancy, so you can also feed this to your baby mama. It also packs potassium and magnesium and is definitely the most adorable in the spinach family.
DINNER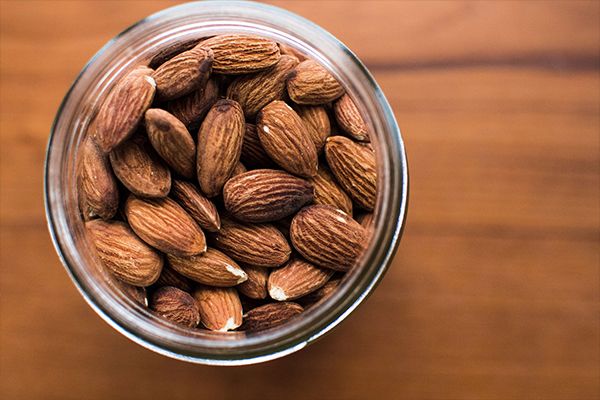 1. Brussels sprouts
No, of course, you don't need to prepare a dinner-sized plate of Brussels sprouts, but if you're looking to add some veggies to your main dish, the few extra minutes of prep for this is well worth it. A cup contains your entire daily value of vitamin K, nearly all your vitamin C, and even a couple of grams of protein to boot.
2. Sweet potato
Sweet potatoes are probably the best at fuelling our bodies. The carbs in them won't just get you through your next session, they're also essential as a post-workout meal. It's important you have readily available lean protein and carbohydrates after you sweat it all out in the gym. Protein helps repair your damaged tissues while healthy, easy-to-digest carbs will help you have the energy to get on with your day while your body recovers. Pair a serving of sweet potatoes with your favorite source of protein, and you're set.
3. Almonds
These nuts are packed with protein and will help you fight bad cholesterol. It might be nice to chop them up to add crunch to your next salad or rice bowl as well. Plus, it's made with little to no wheat. That's one more superfood for the gluten-free!