While everyone else was weaving through the heavy rain and traffic gridlock Wednesday night, the packed crowd at the Smart Araneta Coliseum was witnessing a double overtime classic between the TNT KaTropa and San Miguel Beermen in the 2019 PBA Commissioner's Cup Finals.
In a drawn-out match that saw six players from both teams log close to 50 minutes each (with SMB import Chris McCullough playing more than 57), scoring runs and the occasional physicality defined the game in regulation. But when it came to the crucial moments, certain players and performances determined how the exciting Game 2 ended.
How will these seven storylines dictate the rest of the TNT-SMB championship showdown?
Tale of two Terrences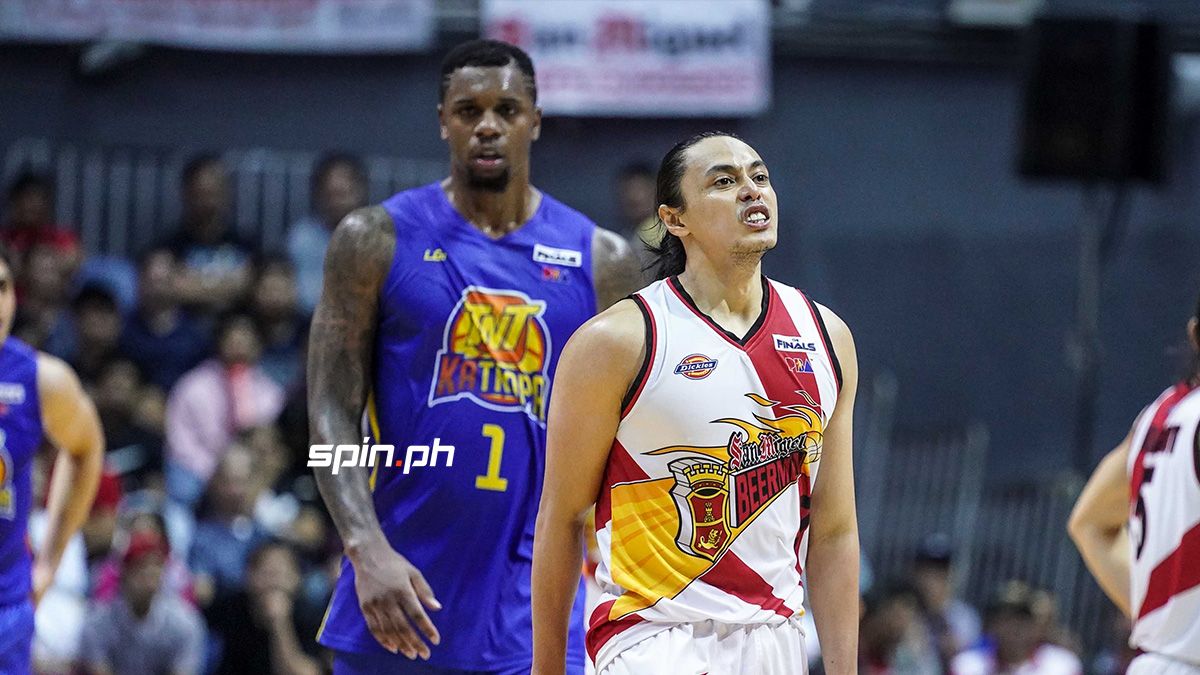 Continue reading below ↓
Recommended Videos
Though the two stars didn't shadow each other, their superstar battle turned out to be the barometer that influenced the fates of their teams.
Jones was his usual dominant self (28 points, 13 rebounds, 7 assists), but unfortunately had his regular run-ins with locals. Already struggling from deep (0-9 3PT), the KaTropa reinforcement even let Christian Standhardinger and Chris Ross get under his skin, resulting in his eventual ejection during the first overtime.
On the other hand, Romeo finally found his shooting touch (6-8 3PT) as he torched his former squad with 29 points — his career-high with the Beermen — off the bench. Maybe those zen-inducing chess sessions really helped him shake off the jitters from the opener. He never looked more ready embracing his role as a spark plug off the bench than when he did on Wednesday night.
It's safe to say that the next games will largely depend on how long the former NBA player stays on the floor and how long the spitfire guard stays hot.
Cool as McCullough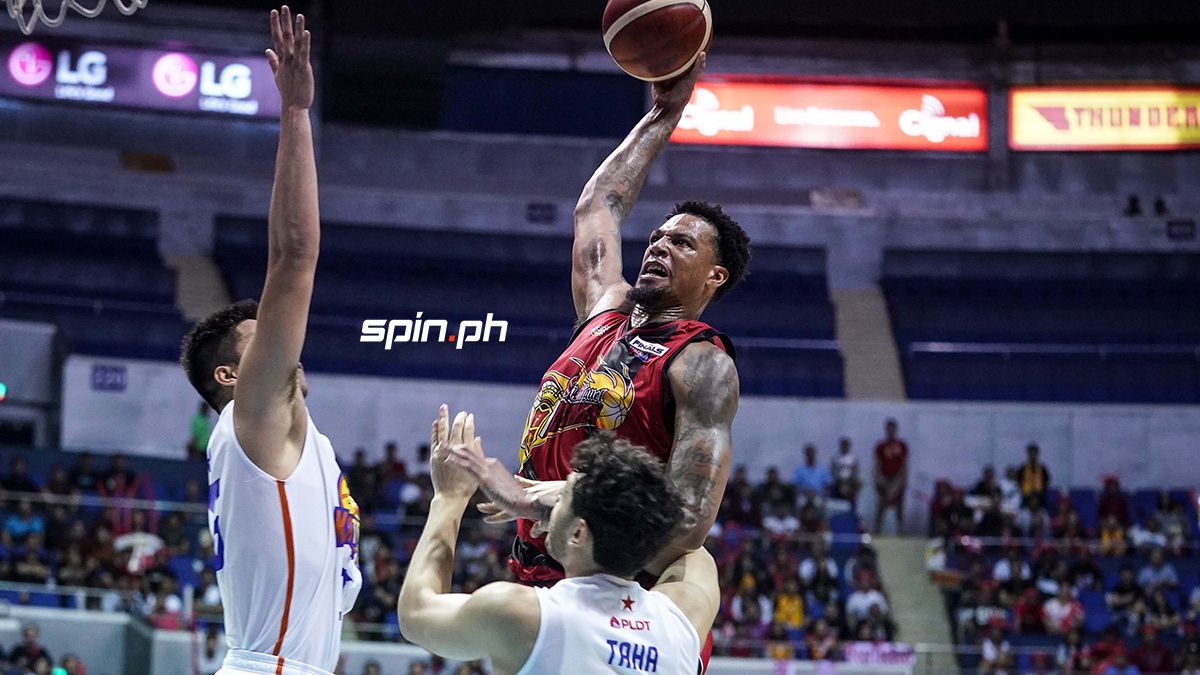 It's one thing to play five quarters worth of basketball — it's another to maintain sneaky efficiency while doing so (56 FG%, 6-7 FT for 32 markers). We still aren't the biggest fans of McCullough's shot selection, but his baskets sure look damn impressive when they drop. He also did his best Jones impression in Game 2, stuffing the stat sheet with 22 rebounds, seven assist, and two steals.
He may not win the Best Import Award this conference, but McCullough can rest easy knowing it isn't because of his lack of trying.
Gilas Three outclassed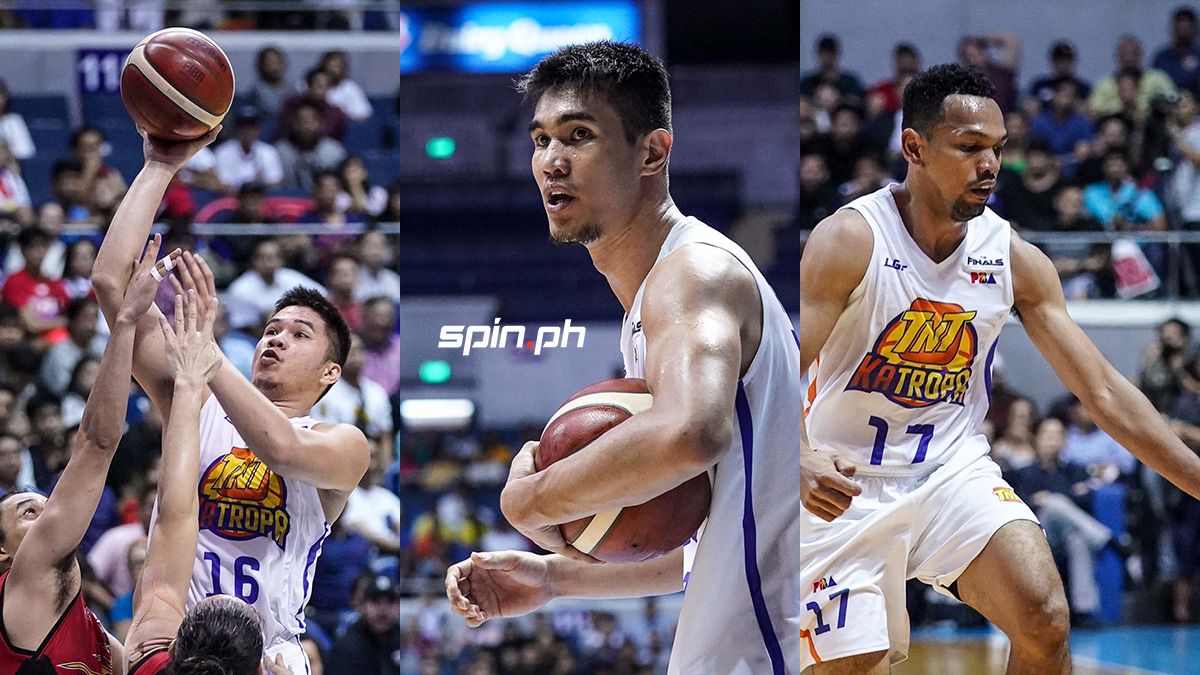 This might be the first time that Troy Rosario, Jayson Castro, and Roger Pogoy lost collectively while playing great individually.
Rosario was a man possessed with 34 points and eight threes, but was rendered useless after fouling out in the first extension. Castro had 27 markers and 12 dimes, but committed the costliest of his four turnovers during the second overtime. Pogoy came up clutch in regulation with 14 points, but didn't seem to touch the ball again during the extra periods.
That's a combined 75 points right there that went for naught. Their performance is indicative of the double-edged effect that the Gilas Three have on TNT. As lethal an offensive force as they've been recently, this deadly trio still has issues that need to be addressed fast.
The toiling of Trollano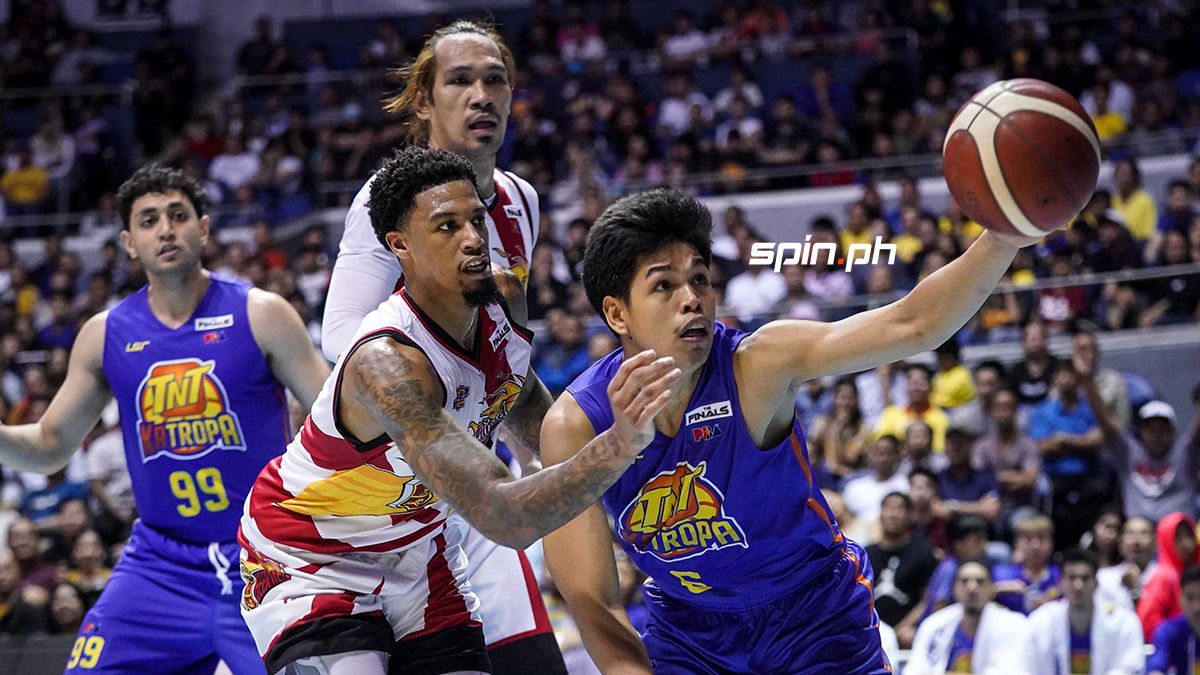 Don Trollano again played his X-factor best for TNT. Finishing with 14 points and 11 rebounds, he played the scrappy brand of basketball that had endeared him to his ex-Rain or Shine coach Yeng Guiao in the past. The Adamson alum dove for every loose ball and banged bodies for all his team-high five offensive boards. TNT expects Trollano to continue playing with a chip on his shoulder the rest of the way, a year after he was replaced by Jordan Clarkson in the national team.
Fajardo overfatigue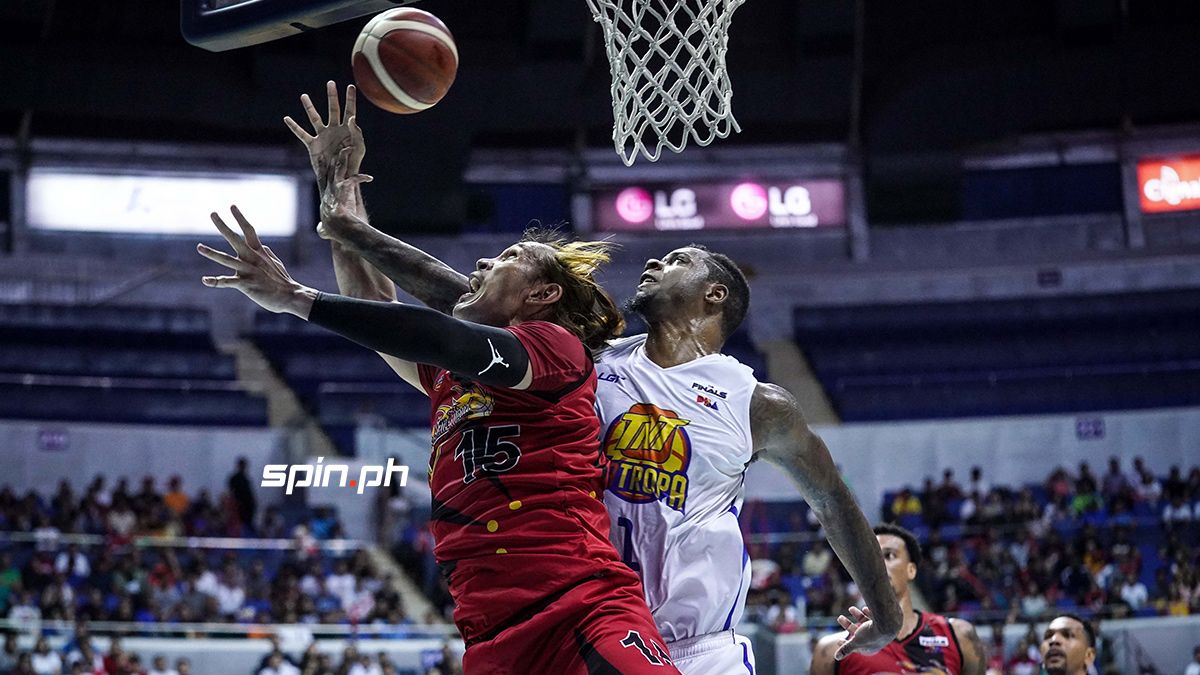 Is it just us or was June Mar Fajardo absolutely gassed out there?
The Kraken put up the most difficult-looking double-double in a PBA Finals game (12 points, 10 rebounds) in Game 2, despite only suiting up for 36 minutes. Whether it had something to do with his unkempt blonde locks or the quick pace of the game, the five-time MVP visibly had a hard time finding his rhythm every time he touched the ball. However, the KaTropa will regret not capitalizing on a rare Fajardo off night.
Threes & freebies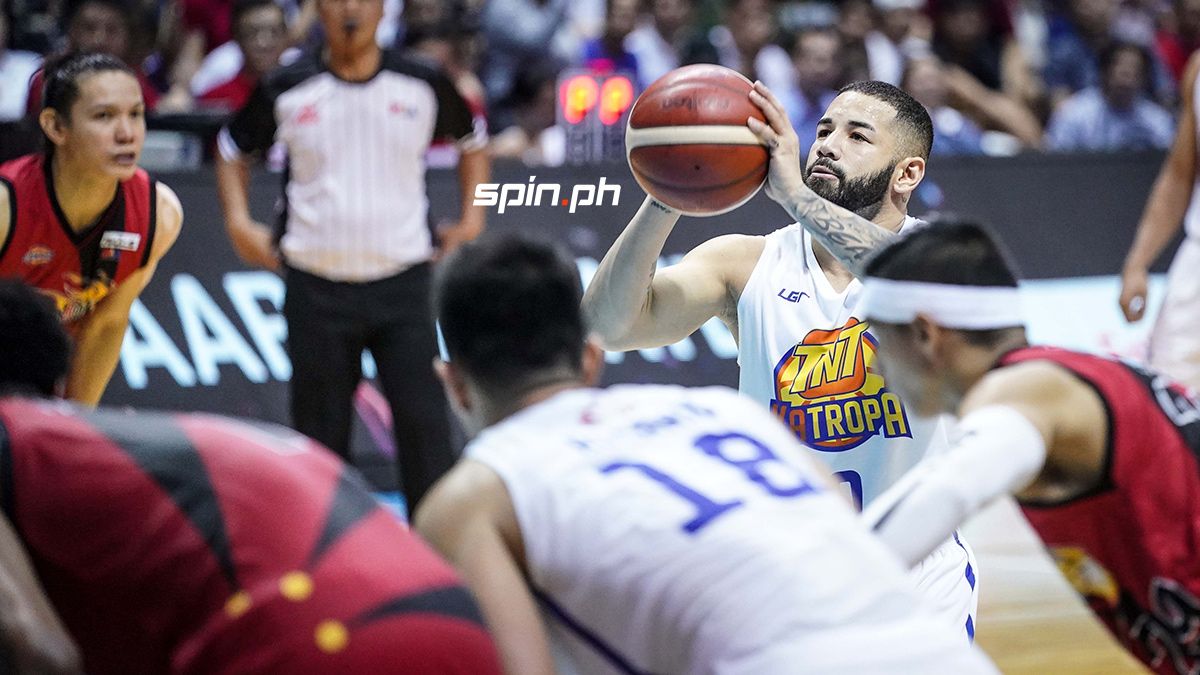 Outside the usual suspects and their eye-popping numbers, timely shooting ultimately decided the match.
Brian Heruela botched a pair of clinchers against his old squad in the endgame. Rosario wasted his career night by missing his second freebie during the 1OT, which led to Alex Cabagnot's game-tying breakaway layup that sent the game into the second overtime. In contrast, Fajardo made up for his so-so outing by sinking two from the charity stripe to break a deadlock and put his team up in the 2OT.
Romeo, Ross (7-11 3PT) and Cabagnot (5-9 3PT) won't always heat up from distance all at once, but it definitely gave the Beermen a morale boost that can spell trouble for TNT.
Don't blame the breaks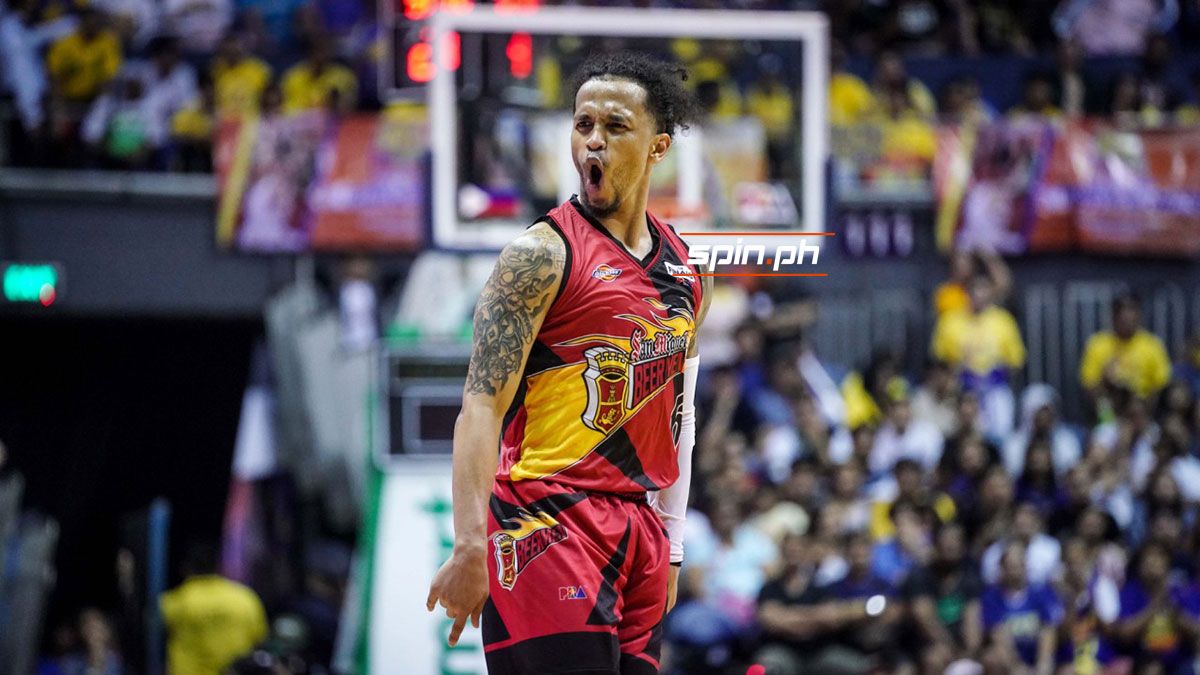 In the end, late-game errors proved to be TNT's downfall.
We can blame the questionable calls and breaks of the game all we want, but the KaTropa didn't help themselves by committing crucial mental missteps that doomed them at crunch time. SMB actually had more seven more turnovers than TNT (23 to 17). The problem was, TNT made their infractions when it mattered the most.
The Beermen have no reason to celebrate either. After leading by as many as 17 points in the first half, they were on the brink of going down 0-2 in the series far too many times in Game 2 to feel comfortable moving forward. The first team to let up in this brewing rivalry will come away empty-handed.