Today, organizers at the La Union municipality of San Juan took down the temporary tents that they'd set up along the shoreline. But the judges' and officials' tower, constructed in the weeks leading up to the Southeast Asian Games surfing events, still stood, defiant against the threat of Typhoon Tisoy.
The events today, women's longboard round 1 and round 2, were postponed, and events for tomorrow, December 4, are also on hold until further notice. Still, organizers are not worried. Surfing thrives on unpredictable weather. Incoming typhoons, habagat and amihan seasons, high tide, mid and low tide — these are all conditions that make for a favorable surf session.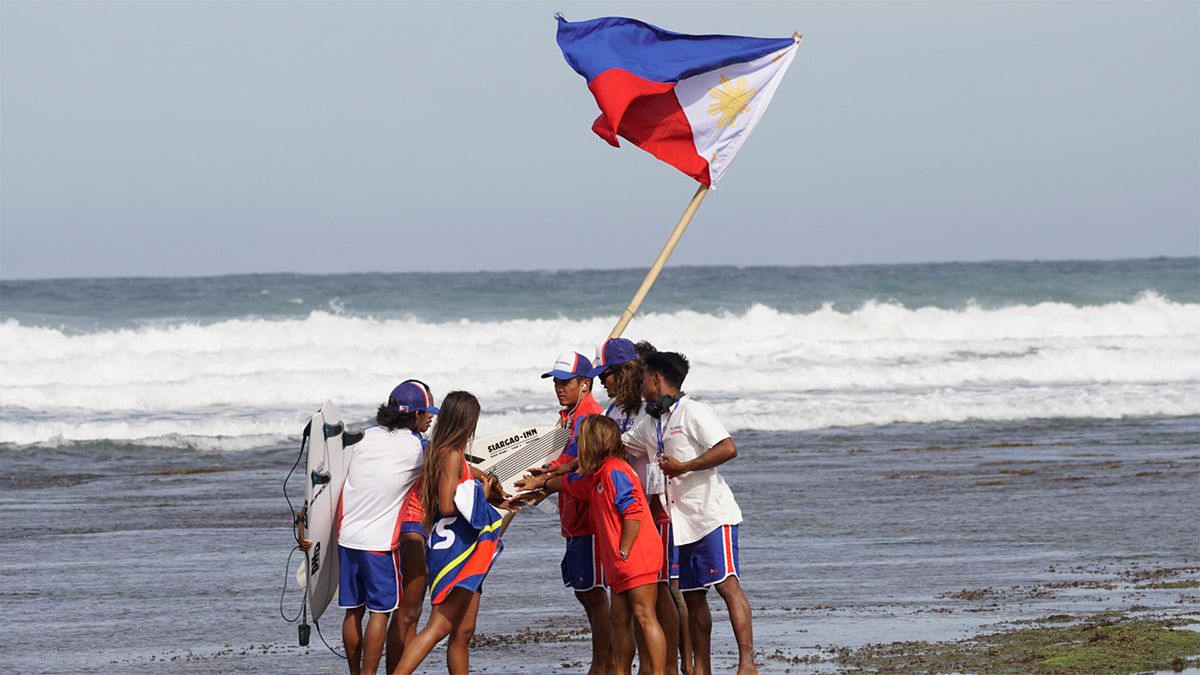 Continue reading below ↓
Recommended Videos
Six countries (Philippines, Indonesia, Malaysia, Myanmar, Singapore, and Thailand) are vying for medals in this historic moment for surfing. It is the sport's first appearance in the regional games.
On Monday morning, even as Tisoy's landfall loomed, the judges, surf managers, and organizers decided to run the competition in the windy conditions. They started off with the men's shortboard, where Siargao surfers John Mark "Marama" Tokong and Edito "Piso" Alcala Jr. finished their heat with a flawless performance, securing their spots in the second round.
In the women's shortboard, Nilbie Blancada from Siargao and homegrown surfer Daisy Valdez from La Union also showed dominance over their opponents, giving them a secured spot in Round 2.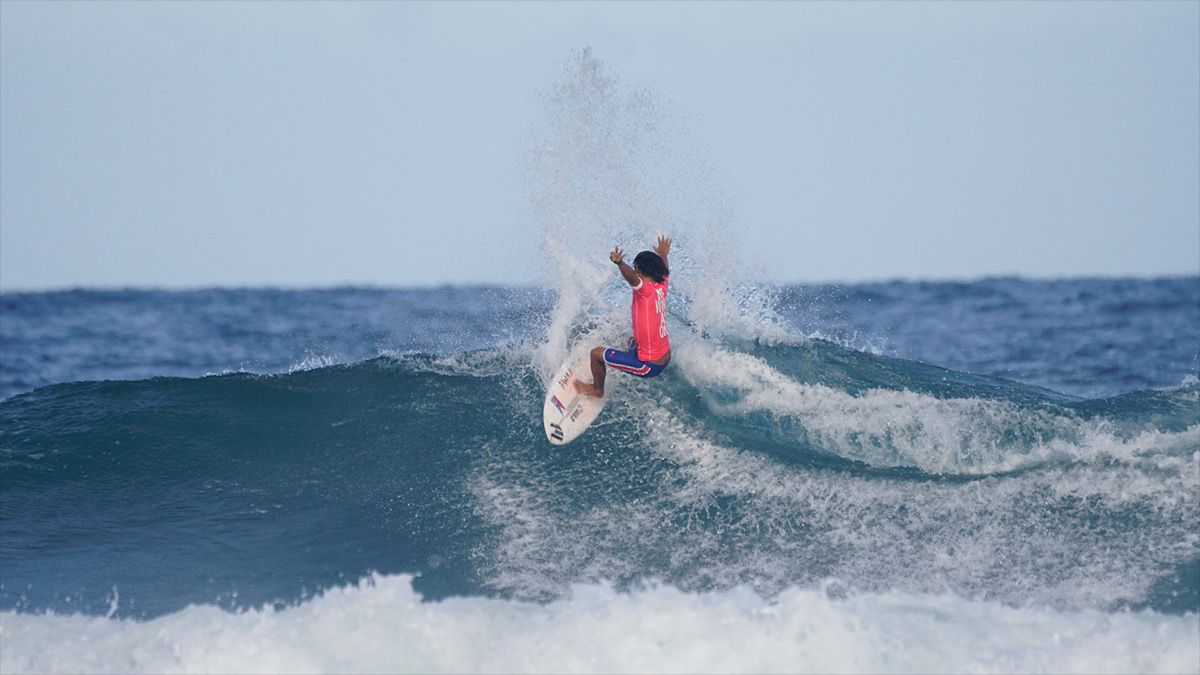 In men's longboard, La Union local surfers Jay-R Esquivel and Roger Casugay ruled over their homebreak, both of them placing first in their respective heats.
After the final heat of the men's longboard, the competition's technical director Glen Elliot called the surfers' managers for a short meeting to decide whether to continue the competition in the afternoon. They decided to stop the contest due to heavy onshore wind.
However, most expect that Tisoy will make the surfing competition more exciting and challenging. The massive swell will surely generate big waves, from 8 to 10 feet in size, that will hit the shores of La Union as Tisoy is expected to pass by Luzon and exit through the West Philippine Sea early Thursday.
This will give the SEA Games surfing competition top-notch action.
San Juan has been planning the surfing events for over a year, and have contingency plans in place for these exact same situations. Veterans in organizing national surfing competitions, organizers are watching the situation in tandem with the local government and the agencies involved.
They are also constantly monitoring the swell using wave and weather forecast apps and websites.
Michael Eijansantos is the founder of My Life on Board.