NOT every inspirational athlete's life is a made-for-Maalaala-Mo-Kaya gem.
Of course, it's welcome news that Sisi Rondina's rousing true-life tale is going to be the subject of an upcoming MMK episode. As Rondina told us recently, "I'm thankful na gusto nilang marinig ang buhay ko. Gusto nilang marinig ang mga pinagdaanan ko and thankful ako."
It's ultimately a win-win for sports. The way we see it, the bigger the opportunity our athletes get outside of their social media platforms to inculcate values like diligence, resilience, and grit, the better served their fans and those who aspire to follow in their footsteps will be.
This is the reason it's fantastic to be an athlete in this day and age when sports and entertainment are practically intertwined industries.
Decades ago, though, our sporting gods crossing over from the hardcourt to the big screen were purely fleeting transactional affairs — usually an action film or comedy in the off-season or during a career year.
Still, it was refreshing to see them behave against type to deliver punchlines that often fell flat, woo the popular Regal babies at the time, collar goons as they hilariously fumbled their way into making an arrest, and even pretend to be clueless about playing hoops.
Continue reading below ↓
Recommended Videos
And while their occasional forays into entertainment then were deemed critical disasters by many, we who choose to remember them here applaud their courage. They did their best to show us they were so much more than the idols we regarded them to be.
Besides, what they did took guts and a heightened sense of derring-do. The awkwardness of it all be damned.
From dribblers to dabblers
Robert Jaworski
Who better to kick-off our rainy trip down memory lane than the PBA icon Robert Jaworski himself. No stranger to Pinoy showbiz, the legendary player, forever Ginebra heart and soul, and ex-Senator is the son-in-law of action superstar Ramon Revilla Sr.
The Living Legend first brought his barreling on-court antics to the big screen via action blockbusters top-billed by Revilla and Da King Fernando Poe Jr. The latter even produced films that featured Jaworski and other basketball stars.
He debuted in Fando in 1970. Later, the former senator starred alongside FPJ bro Andy Poe and Paquito Diaz in Bugoy, which also included the full coverage of the game between the FPJ All Stars and Hornets (Clark Field).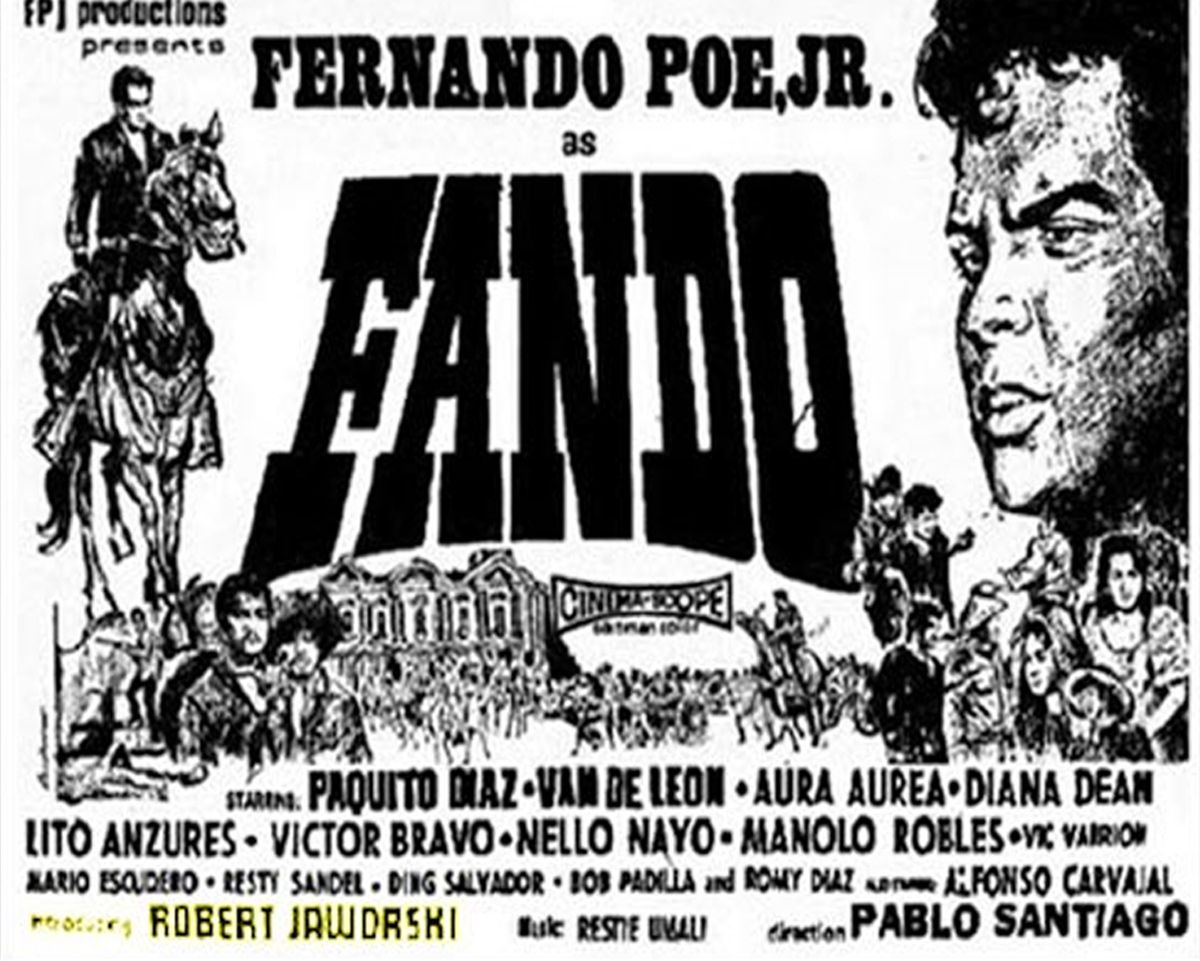 Freddie Webb
In 1971, Jaworski and future sitcom star and senator Freddie Webb headlined Fast Break directed by D'Lanor. Eight years later, Jawo co-starred with Superstar Nora Aunor in another hoops-themed movie, Dobol Dribol.
Francis Aranaiz
Yoyong Martirez
The gritty former Meralco and Toyota point guard also starred in a sitcom (Prrt! Foul!) and a crime-drama (Manila Files). Both featured his Toyota and Ginebra backcourt chum Francis Arnaiz. Another wily guard, Yoyong Martirez, joined the duo in the former, where he showcased his then-emerging comedic chops.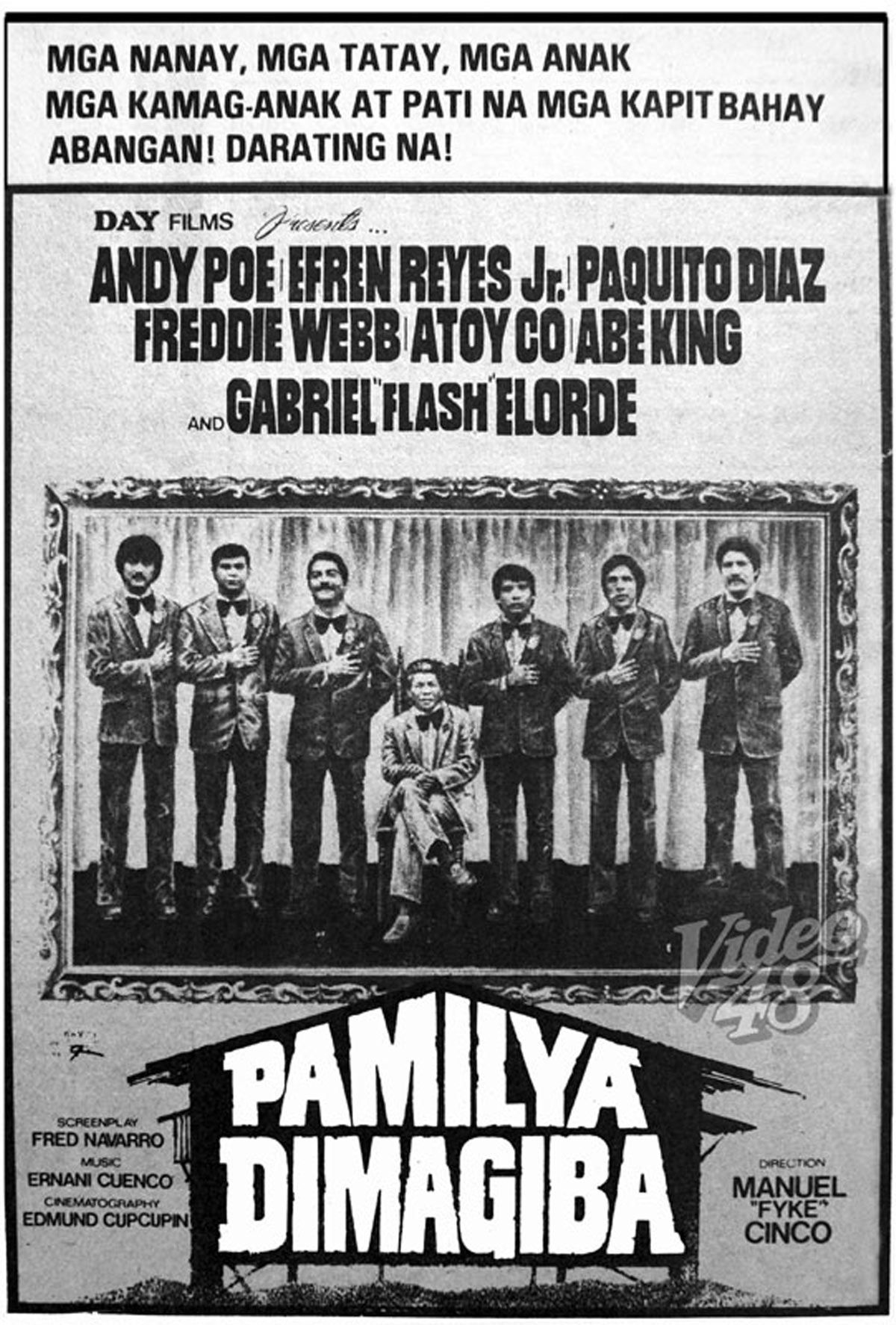 Atoy Co
Abe King
Gabriel "Flash" Elorde
Meanwhile, basketball players Atoy Co and Abe King joined Webb in Pamilya Dimagiba in 1982, with boxing great Gabriel "Flash" Elorde playing their dad.
Alvin Patrimonio
Jerry Codiñera
Bong Alvarez
Benjie Paras
The 90s saw four-time PBA MVP Alvin Patrimonio part-timing as an actor as well. With his matinee idol looks and charm, Patrimonio debuted in 1989's Last Two Minutes with Jerry Codiñera and Bong Alvarez. Benjie Paras did a cameo in the film, playing a priest.
Three years later, the multi-titled Purefoods power forward starred with Diamond Star Maricel Soriano in the remake of Dobol Dribol. The Captain then headlined Tasya Fantasya (Maid in Heaven) with Kris Aquino in 1994.
We last saw Patrimonio on the big screen in 2009, starring with two-time FHM Sexiest Woman Katrina Halili in the indie film Dalaw.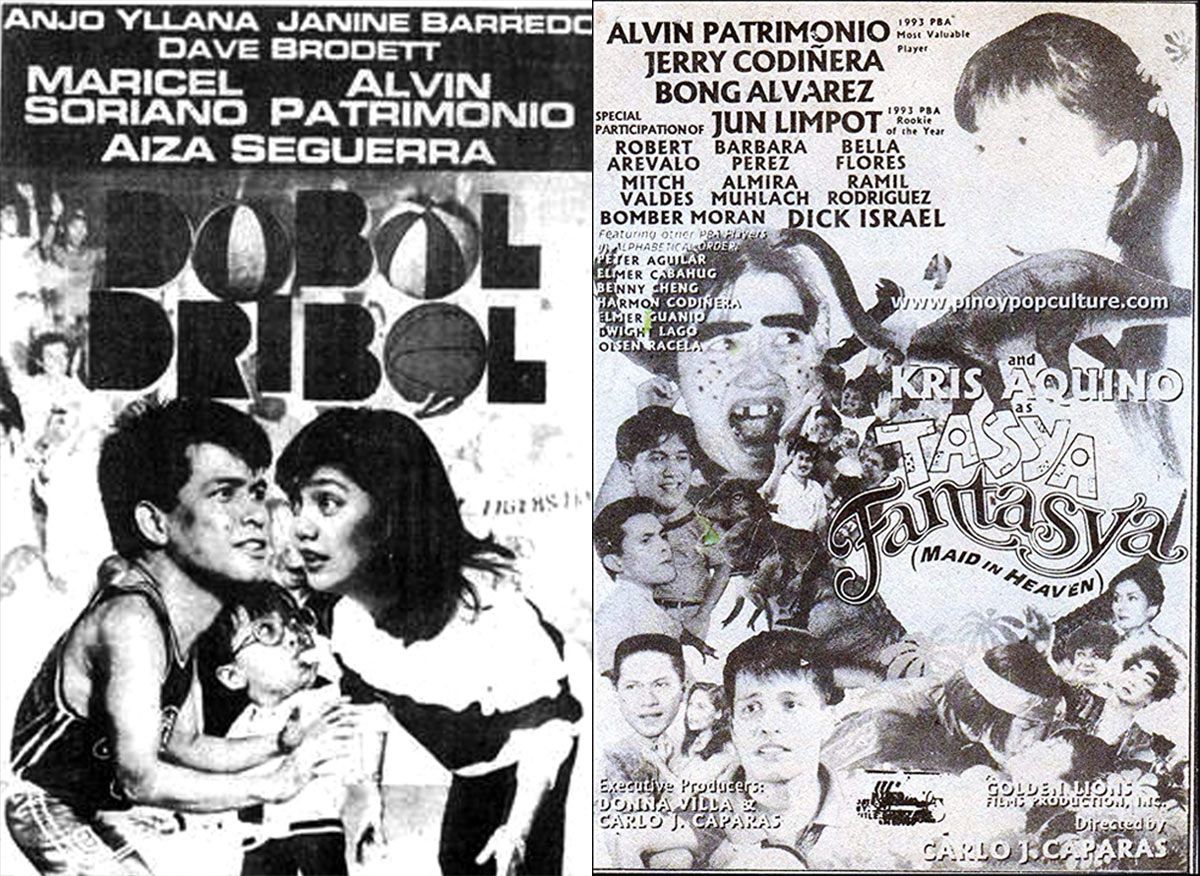 Johnny Abarrientos
Decades before he became a TV host who gives away jackets and handfuls of cash, Willie Revillame was a sidekick to ex-Alaska superstar Johnny Abarrientos in Go Johnny Go in 1997.
The ones who made showbiz a regular gig
Webb became a household name with his portrayal of Jimmy Capistrano, boss of a modeling agency, in classic naughty sitcoms Chicks to Chicks and spin-off Chika, Chika Chicks from 1979 to 1991. Nova Villa played his zany wife, Ines, who immortalized one of the funniest lines ever delivered on Philippine TV: "Sweetheart, ligo na tayo."
The enduring TV loveteam reunited as retirees in love in 1st ko si 3rd, a touching indie helmed by Real S. Florido for the Cinemalaya Philippine Independent Film Festival in 2014.
Legendary PBA shooting guard Fortunato "Atoy" Co took a while to gain acceptance as an actor after his retirement from the game, playing bit roles in a number of action films usually led by Phillip Salvador early in his acting career.
But with hilarious and dramatic turns in many comedies (like 2010's My Amnesia Girl as John Lloyd Cruz's dad) and action films (1994's Tunay na Magkaibigan, Walang Iwanan… Peksman) over the years, the two-time Grand Slam-winning Crispa Redmanizer and ex-Mapua star and coach has proven he could be effective at playing make-believe on TV and film as well.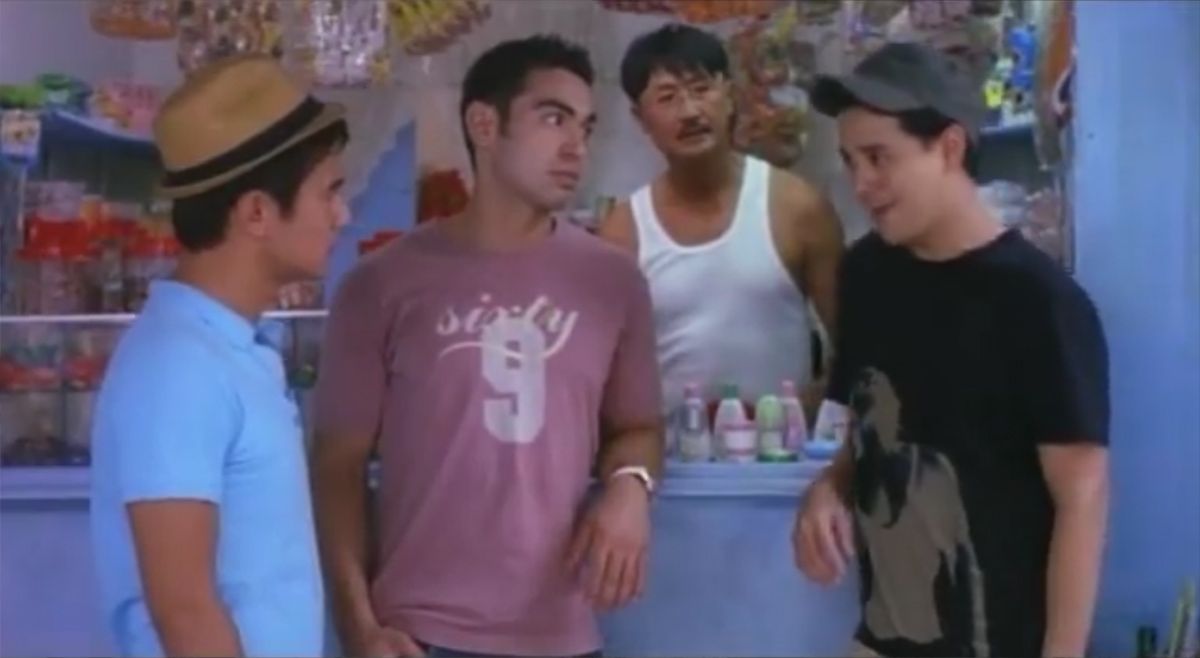 Joey Marquez
Jimmy Santos
Four other notable hoops heroes have found their niche in Pinoy showbiz: the PBA's only rookie-MVP Paras, former national team member Martirez, former Presto, Hills Bros. Coffee/Alaska, and Gilbey's Gin swingman Joey Marquez, and ex-JRU Bomber Jimmy Santos, who played 13 games with the 7-Up Uncolas in the first season of the PBA 44 years ago.
Like Co, all four have excelled in comedy and rare offbeat gigs.
Early in his career, Paras' towering frame was often utilized for rib-tickling sight gags like in 1994's Dunkin' Donato. His career has blown up in recent years, though, plying his trade as a reliable supporting actor in a variety of afternoon and primetime soap operas and often playing the doting and understanding dad.
Marquez, he of legendary runs with long-running sitcoms Palibhasa Lalake and Kool Ka Lang, has graduated from playing the bumbling and lovable fool to essay roles with character and depth, like his appearances in 2013's acclaimed On the Job and 2012's Tiktik: The Aswang Chronicles.
Martirez, for his part, became popular as a sidekick to Vic Sotto in the movies and would also appear in a number of Tito, Vic, and Joey films. His most famous antic usually saw him as the anger-prone counterpoint to Bossing's patented mild-mannered hero schtick.
Of the four, though, it was Santos who first scored plum assignments as lead actor, anchoring box-office hits like 1989's Bondying: The Little Big Boy and Wooly Booly. One of FPJ's former punching bags in films, the Eat Bulaga mainstay honed his comedic timing with Tito, Vic, & Joey, acting with the latter in popular 80s gag show T.O.D.A.S.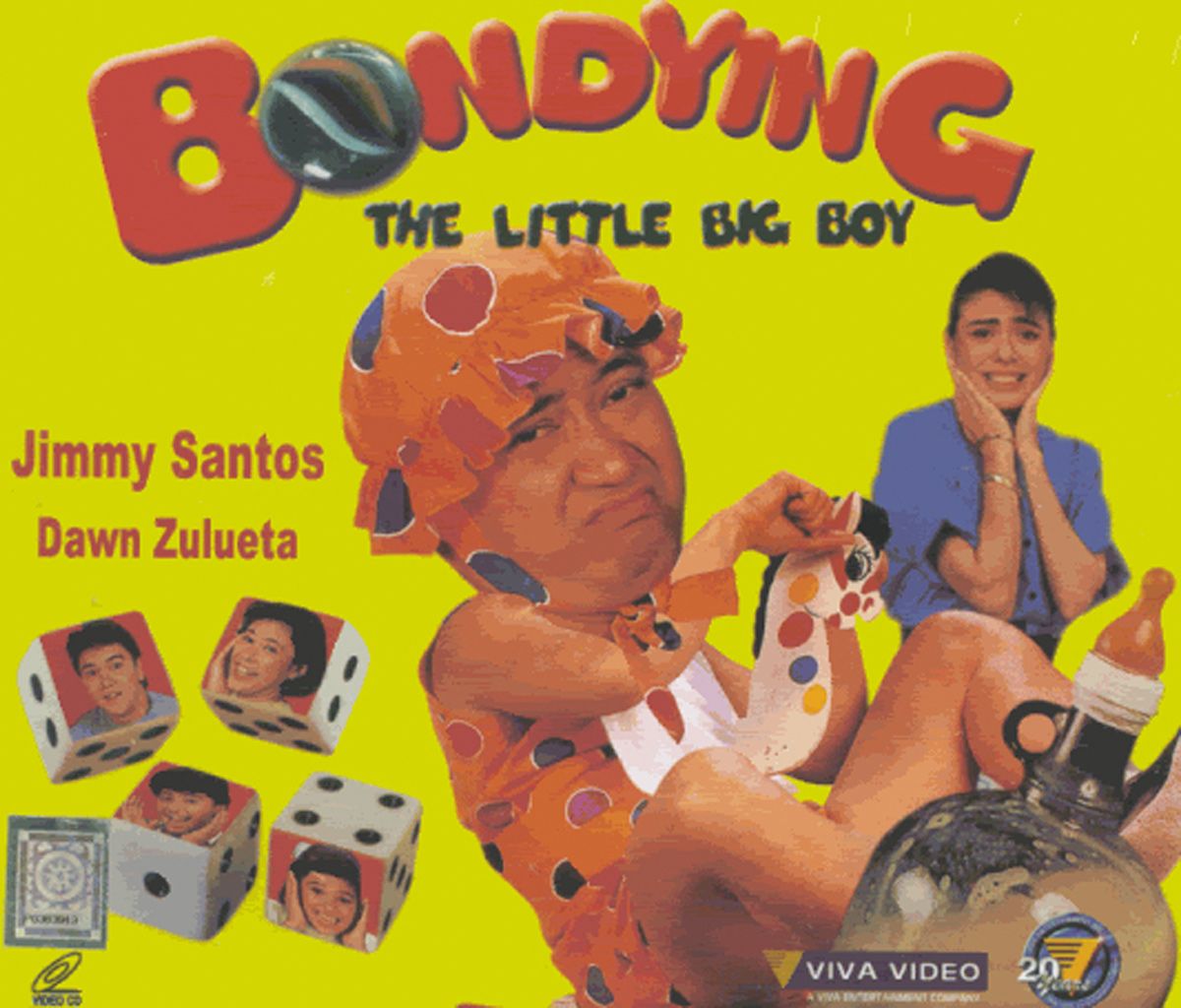 Sports greats, phenoms, UAAP legends
Sometimes, though, actors from the basketball world take a backseat to give way to world-renowned super athletes who fancy doing a film or two.
Manny Pacquiao
Pound-for-pound king Manny Pacquiao, for example, had his compelling life story turned into a movie — twice, in 2006 and 2015. Eventually, he dipped his hands in action like Anak ng Kumander (2008) and fantasy-comedy in Wam Bam Pac's The Man (2009). He also became a PBA playing coach, a sitcom star, a game show host, former Representative of the House, and now a sitting Senator of the Republic.
Efren "Bata" Reyes
Meanwhile, mythical pool player Efren "Bata" Reyes also cast his magic on the big screen. playing — what else? — a small-time pool hustler and prodigy in 2003's Pakners alongside Sen. Grace Poe's beloved dad.
Ricci Rivero
John Vic de Guzman
The 2010s, so far, has seen incoming UP Maroon Ricci Rivero doing supporting roles in TV and film. Last year, the ex-Green Archer starred in the teen-horror flick Otlum. Men's national volleyball team captain John Vic de Guzman, on the other hand, has appeared in two thrillers so far: 2016 MMFF film Seklusyon and last year's Class of 2018.
Alyssa Valdez
Volleyball Phenom Alyssa Valdez has also caught the acting bug. She will be introduced in My Letters to Happy, which stars Glaiza de Castro and TJ Trinidad and will open very soon.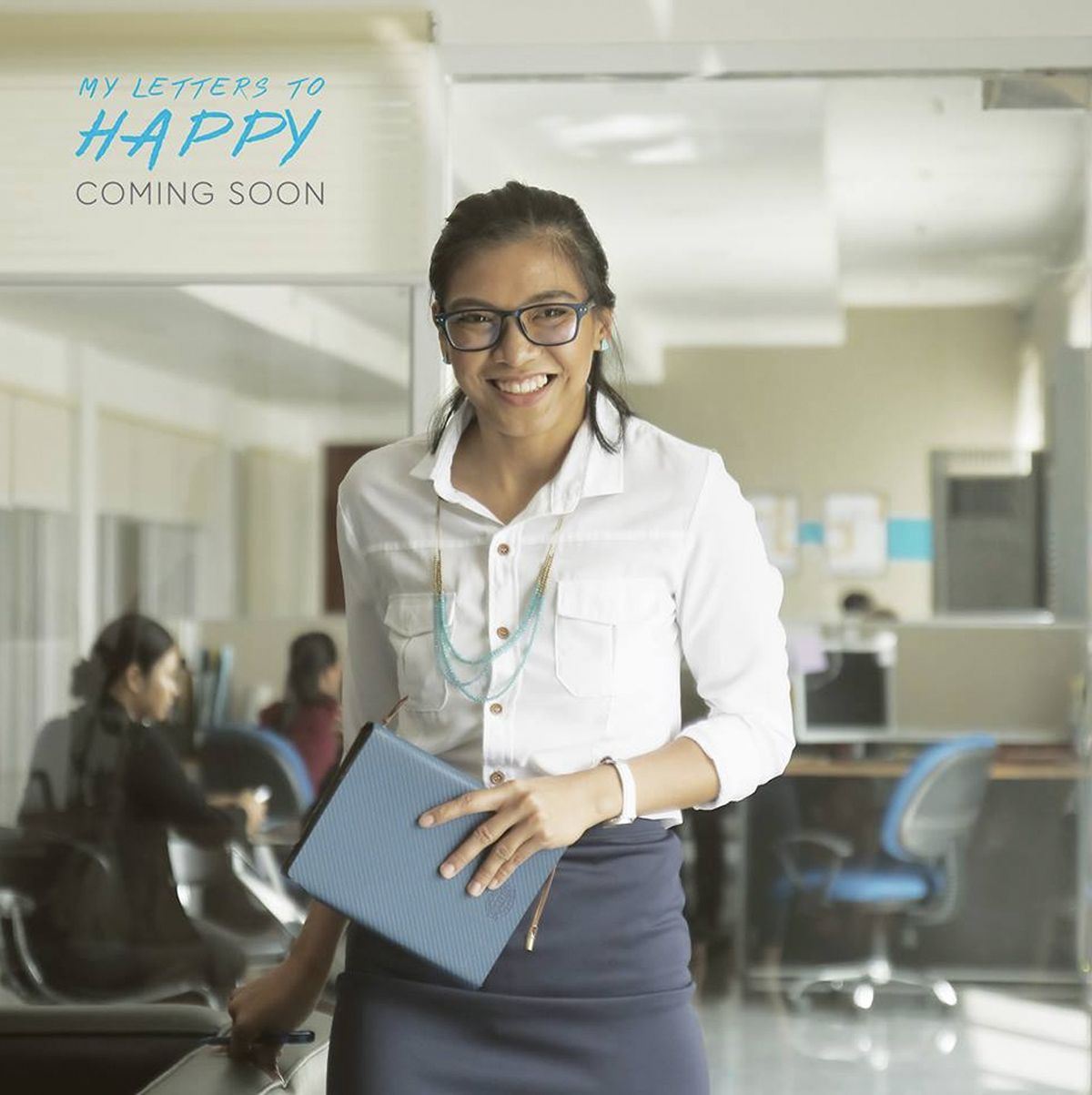 Rondina's inspirational true-life tale will be the second Maalaala Mo Kaya episode to depict the life of a UAAP star.
Earlier this year, MMK showcased UP Maroons iconic guard Paul "Atin 'To" Desiderio's astonishing underdog rise from his humble beginnings in Cebu to his gritty and legendary run in the UAAP men's basketball final four and championship last year as leader of his gutsy no-quit team.