IT'S been THE question on every fan's mind every time Spin.ph contributing reporter Snow Badua shows up for a guest appearance in our Spin POV podcast: "C-STAN TO GIN KINGS may update?"
With good reason. Badua has been dropping hints about this since early this year, both on his own platforms and our podcast.
ADVERTISEMENT - CONTINUE READING BELOW ↓
And now, once again, he has been vindicated, as news broke that the Gin Kings are indeed acquiring Christian Standhardinger, trading away Greg Slaughter for the Fil-German big man.
Aside from a feeling of satisfaction of having a previous rumor confirmed, reactions were mixed across the board in this new development in a season of high-powered trades.
Just take a look at the Facebook comments section on Spin.ph's page, which already has 1,000 comments and more than 1,200 shares as of writing.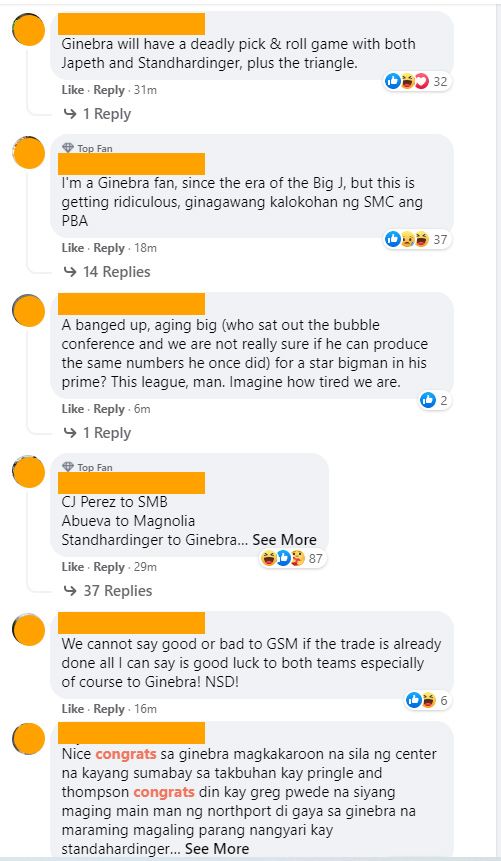 Meanwhile, on Twitter:
Snow speaks
ADVERTISEMENT - CONTINUE READING BELOW ↓
Gin Kings fans are excited about the possibilities
ADVERTISEMENT - CONTINUE READING BELOW ↓
SMC group is making the right moves, say these fans
ADVERTISEMENT - CONTINUE READING BELOW ↓
Still so many questions
ADVERTISEMENT - CONTINUE READING BELOW ↓
It's been a roller coaster ride for Gregzilla
ADVERTISEMENT - CONTINUE READING BELOW ↓
ADVERTISEMENT - CONTINUE READING BELOW ↓
Food for thought
ADVERTISEMENT - CONTINUE READING BELOW ↓
Paging idol Snow
Get more of the latest sports news & updates on SPIN.ph