ARE YOU still doing the Michael Jordan crying meme over The Last Dance?
Well, here's another MJ story focused on his iconic sneakers... only this time, it doesn't star Michael Jordan. Instead, Air (created by the Hollywood tag team of Ben Affleck and Matt Damon, who also star, and based on Alex Convery's spec script) zeroes in on the game-changing deal between Nike and His Airness.
Convery wanted to explore the Air Jordan origin story mentioned in The Last Dance: the cutthroat competition, the groundbreaking pitch, and how Nike's basketball expert Sonny Vaccaro (Matt Damon) and Jordan's mom Deloris (Viola Davis) played pivotal roles in the tough negotiation process.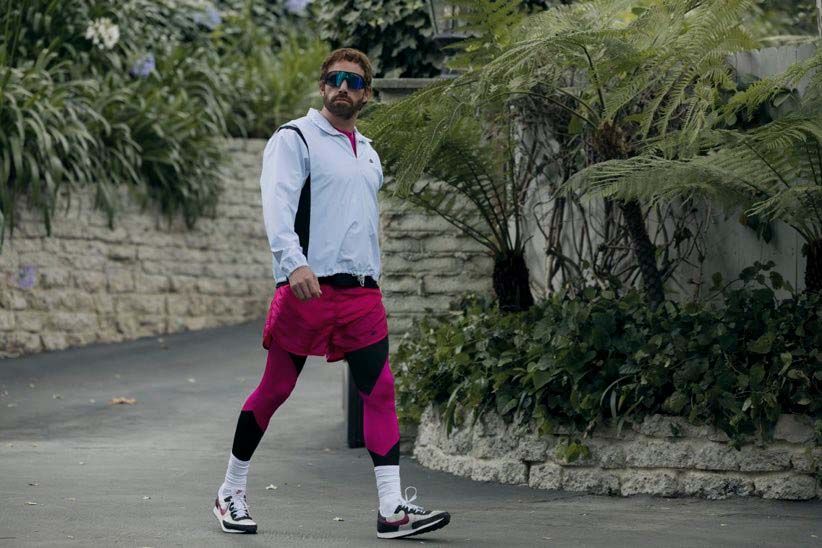 ADVERTISEMENT - CONTINUE READING BELOW ↓
The premise looks promising but can it satisfy a very passionate and vocal basketball and sneakerhead fanbase? How will Air rise above the rest?
Air is all about tito fanservice
From mundane musings about Bruce Springsteen to heated debates about player stats and rankings, this movie has got most of the tito topics on lock. There's even a winking nod to Inside the NBA pundits as an exec remarks that nobody wants Charles Barkley on television.
The interactions feel natural, especially when future Jordan Brand vice president Howard White (Chris Tucker) jokes about wearing Adidas knockoffs outside of work. And perhaps it gets too real — as when VP of Marketing Rob Strasser (Jason Bateman) swaps ideas with Sonny inside the office bathroom while taking a dump.
There's also a great historical anecdote with George Raveling (Marlon Wayans), one of MJ's coaches during the 1984 Olympics, about that time he kept the papers from Martin Luther King Jr.'s "I have a dream" speech.
Don't expect to see a lot of basketball in this movie. Instead, it features a lot of guys arguing around offices, or, nostalgically, arguing via landline. (There's nothing more satisfying than slamming down a telephone receiver.) And with a soundtrack of '80s hits like "Sirius" by The Alan Parsons Project "Tempted" by Squeeze, "Sister Christian" by Night Ranger, "Time After Time" by Cyndi Lauper, and even the Beverly Hills Cop theme, it's as if someone stole the mixtape shoved deep into the recesses of a vintage Corolla's glove compartment.
Mad diskarte comes into play
As Sonny heads to a meeting (that, in more modern times, could have just been an email), there's a joke about Nike's official slogan "Just do it" being tweaked to "Just get this sh*t over with," which captures the tense energy of the company's floundering basketball division that's struggling to overtake adidas and Converse.
The anxiety adds up with every mention of budget cuts, board member meetings, and eventually, the pressure of getting Michael Jordan to sign with Nike. And thanks to Sonny's habit of going rogue, he often triggers an expletive-filled rant from the likes of Jordan's agent David Falk (Chris Messina). He even ticks off his boss Nike co-founder and CEO, Phil Knight (Ben Affleck).
ADVERTISEMENT - CONTINUE READING BELOW ↓
But beyond the sausage fest lies the real boss battle: Deloris Jordan, the mom of Mike, who looks more intimidating in her high-waisted denim than all the loudmouthed executives combined. Mrs. Jordan's fierce protectiveness over her son and soft-spoken roasting will put the fear of a higher power in you. The real-life Jordan specifically chose Viola Davis to portray his mother, so you know she's the real deal.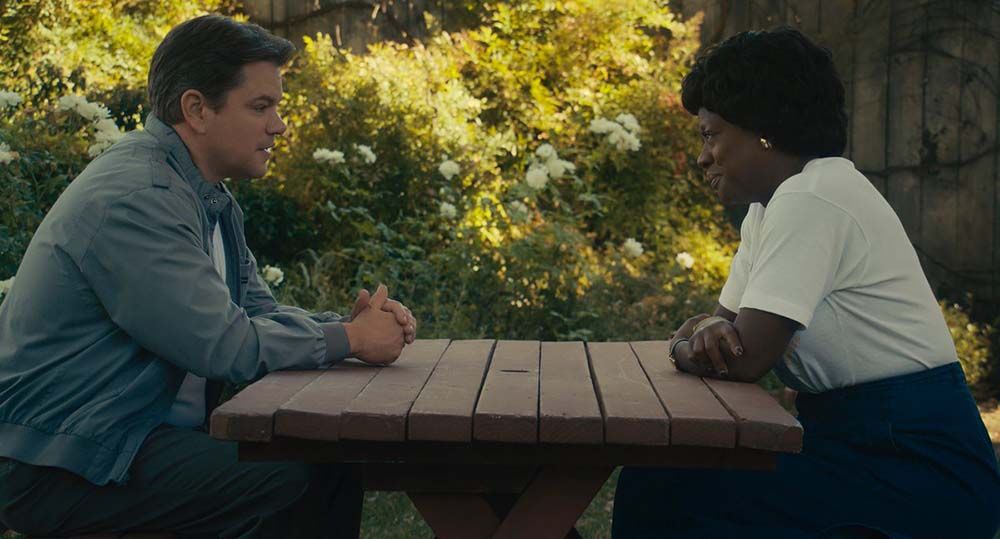 ADVERTISEMENT - CONTINUE READING BELOW ↓
The stress increases when Nike prepares their pitch deck for the Jordans. It's exhausting watching the team, along with then creative director Peter Moore (Matthew Maher), obsessively go over the mockup sneaker and presentation outline.
Despite the tight deadline, it's inspiring to see these old-school execs work their diskarte magic while huddled together, barely illuminated by the desk lamp, and fueled by vending machine snacks, coffee, and some can-do attitude. Is the asking price too high for MJ? Throw the whole annual budget at them! There's a fine if the sneaks don't fit NBA regulations? Foot the bill and turn it into a marketing ploy!
Does Air actually rise to the occasion?
Air is an underdog tale on so many levels as characters follow their gut feel and shoot their shot. Sonny gambled his career by chasing Michael Jordan; the Nike team risked the entire basketball division in order to secure the deal; Deloris Jordan, in a pro baller move that's never been done before, pushed for shared gross revenue which greatly impacted Michael Jordan — and changed athlete endorsement deals forever.
ADVERTISEMENT - CONTINUE READING BELOW ↓
And, as we said, if you're looking for His Airness himself, know that it was a deliberate decision to have him not on frame. Still, his presence dominates the entire movie.
Still, it's one heck of a nostalgia trip hearing our frumpy heroes (complete with sports polos, neon spandex, or bulging dad bods) rattling off legendary names like Magic Johnson, Larry Bird, Dr. J, and many others. Who knew actual office work could be just as exciting as a basketball game?
Air is now showing in cinemas nationwide.
Get more of the latest sports news & updates on SPIN.ph