THE road to Wrevolution X officially begins at PWR Path of Gold this Sunday, March 17! The main event is, of course, the fourth annual Path of Gold Tournament, where 20 PWR stars will all be competing for the coveted Path of Gold Trophy. The trophy grants the winner a rare opportunity to contend for any of the top championship titles at PWR's biggest show of the year, Wrevolution X.
This Sunday, all four championship titles—the PWR Championship, the PHX Championship, the PWR Tag Team Championships, and the All Our War Championship—will be defended. The entire landscape of PWR can change in a blink of an eye, and we just can't wait any longer.
Cali Nueva vs Kapitan Tutan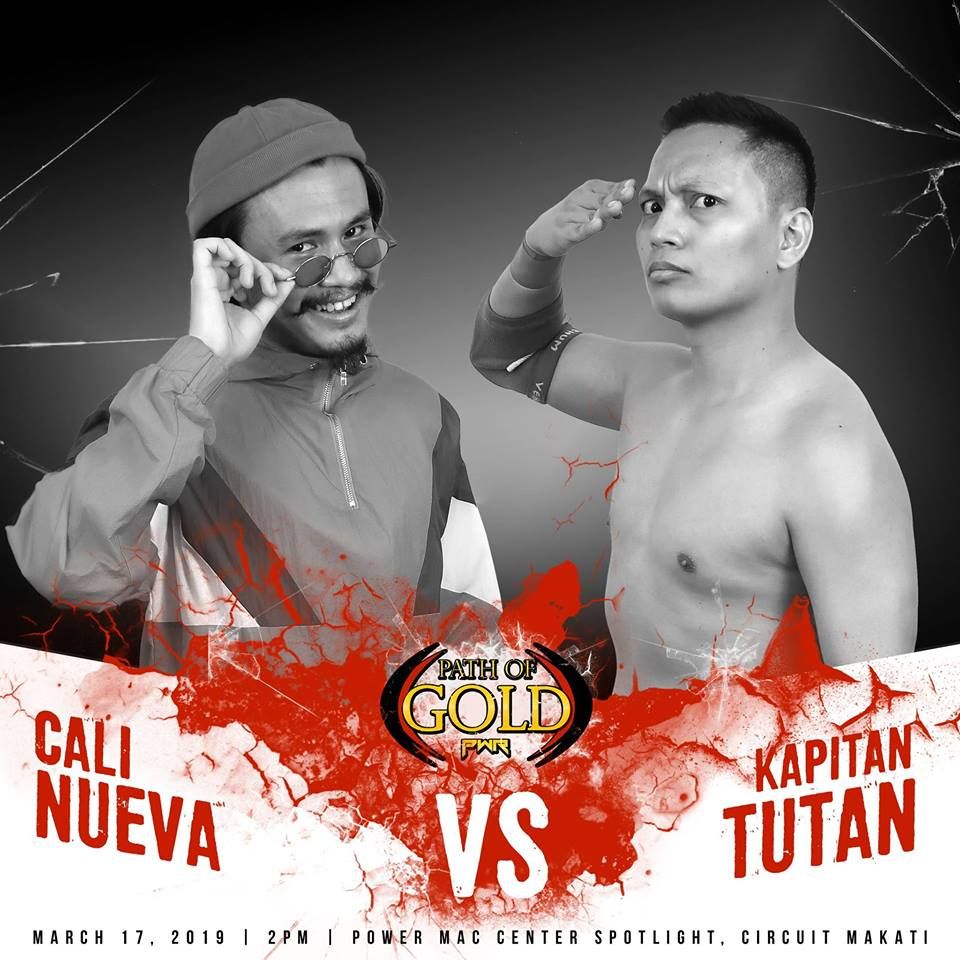 Continue reading below ↓
Recommended Videos
Cali Nueva's problem with "dumb shit" seems to be tearing him apart. After teaming up with Jaye Sera to defeat The Naughty Boys' Trian Dela Torre and intern Jhemherlhynn, the renaissance man is set to go one-on-one with The Naughty Boys' enforcer, Kapitan Tutan. We don't know about you, but we'll always pick Tutan against whoever he's facing. Sorry, Cali, but it's TUTAN! TUTAN! TUTAN! all the way.
Jaye Sera vs Jhemherlhynn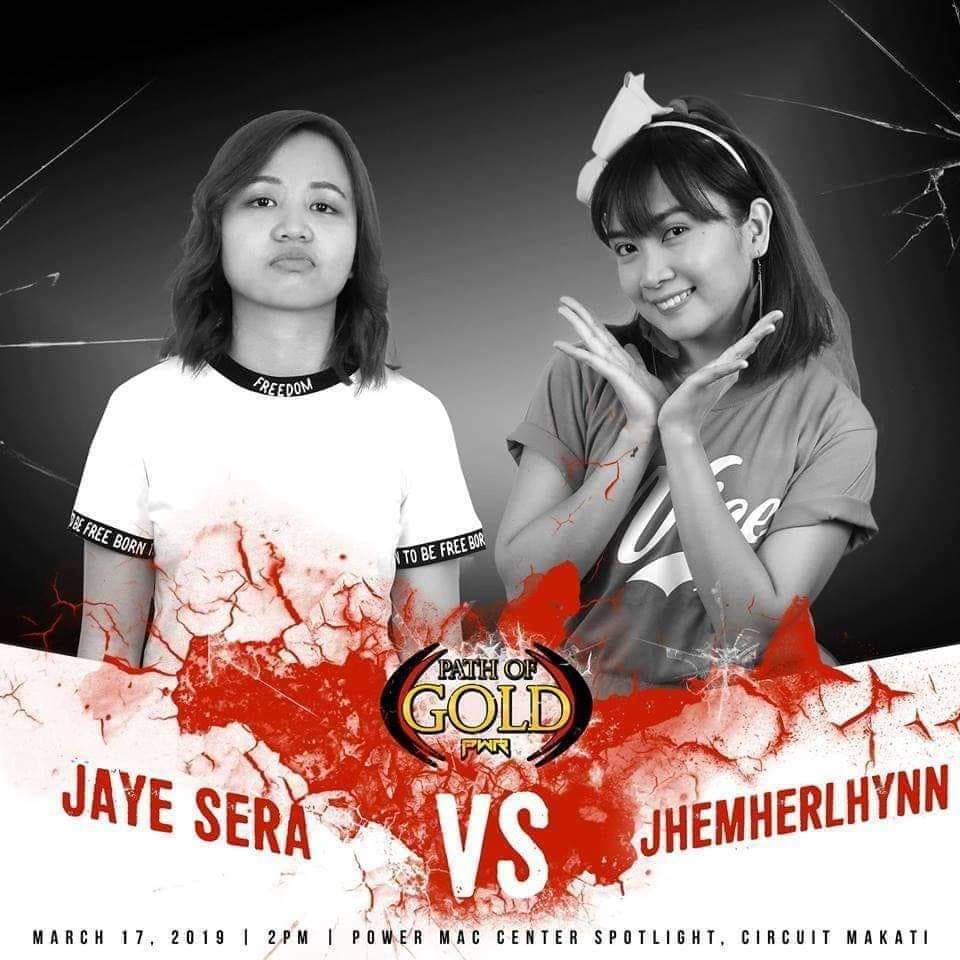 The last time they faced one-on-one, it was the badass no-nonsense Jaye Sera who picked up the victory, showing how ferocious she can be in the ring. This time, though, the intern Jhemherlhynn has found her inner strength, fully showing last month at PWR Live: NICE that she can throw away her cute girl image aside to throw a beating on someone. We're warning you: this could be intense.
INTERNATIONAL WRESTLING TALENTS MAKE THEIR WAY TO PWR!
In addition to the highly anticipated Path of Gold Match and with all Philippine Wrestling Revolution championships being on the line, PWR Path of Gold 2019 will also host a few international talents that will be making their PWR debut!
The first international talent to make their PWR debut is "Dynomite Soul" Eric Walker who's been making waves all over the world. He's wrestled in places such as the United States, Canada, New Zealand, Australia, South Korea, and he's looking to take over the Philippines next as he faces "The Motor City Angel" Chris Panzer for a spot at the Path of Gold Tournament.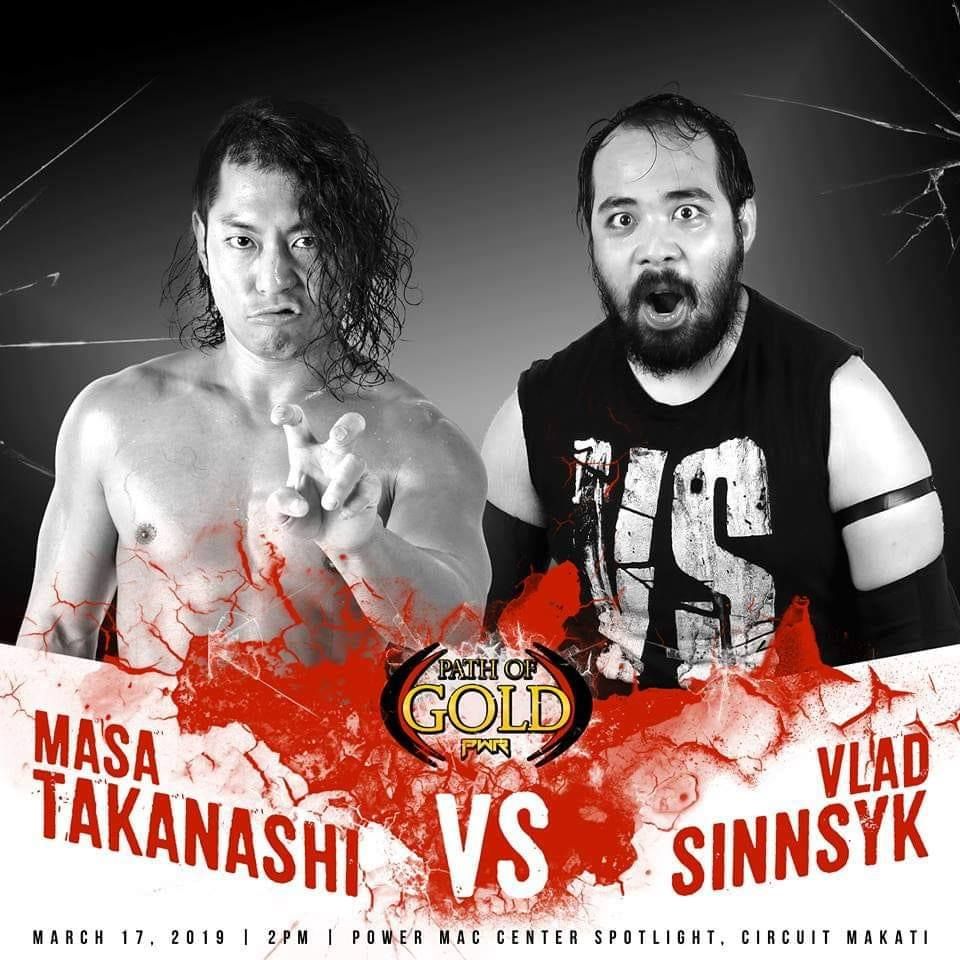 The second international talent we'll get to see is Masa Takanashi from Japan's Dramatic Dream Team promotion. Takanashi is a former KO-D Openweight Champion and former two-time DDT Extreme Division Champion in his own right, and he's looking to bring his brand of Japanese professional wrestling to PWR when we goes up against everyone's favorite crazy tito, Vlad Sinnsyk.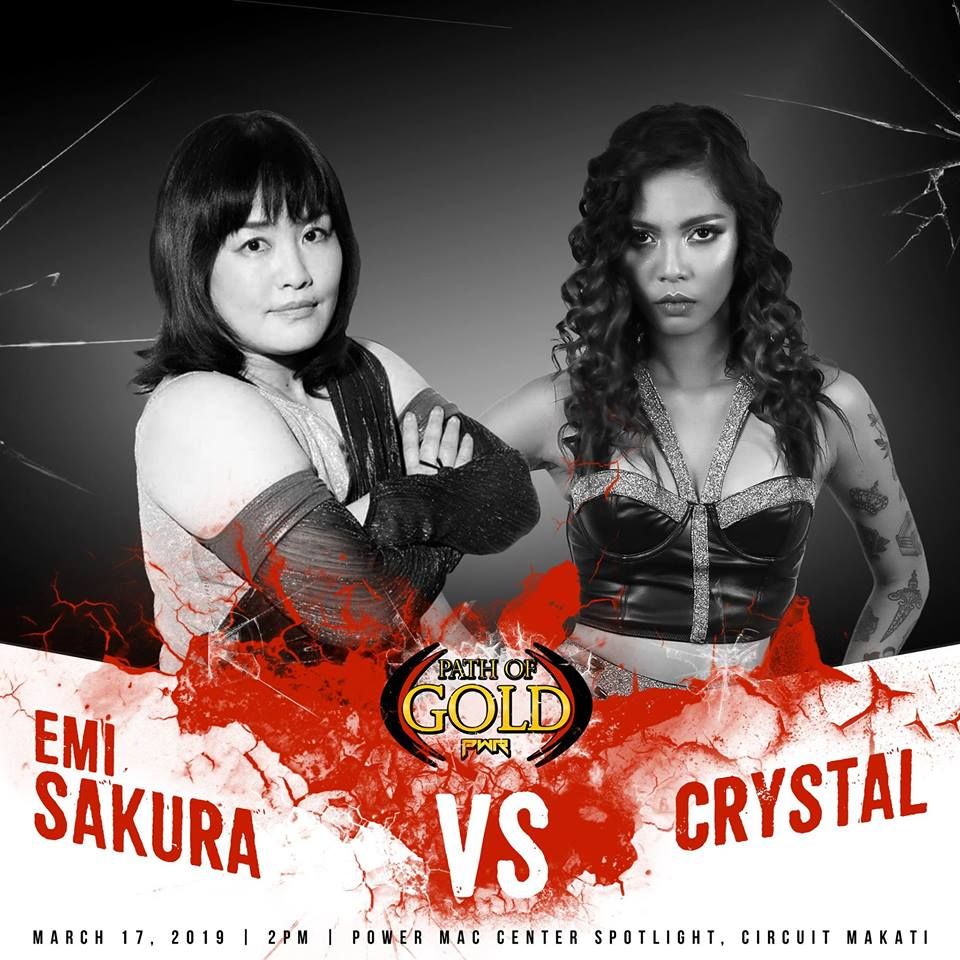 The third and final international superstar to debut in PWR this Sunday will be Emi Sakura of Japan. A multiple-time women's champion all over the world in her own right, Emi looks to dish out her trademark wrestling beating on the Queen of Philippine Wrestling, Crystal. Even though we love our Queen, we really don't think she can survive this one.
PWR TAG TEAM TITLE MATCH: The Naughty Boys (c) vs. The YOLO Twins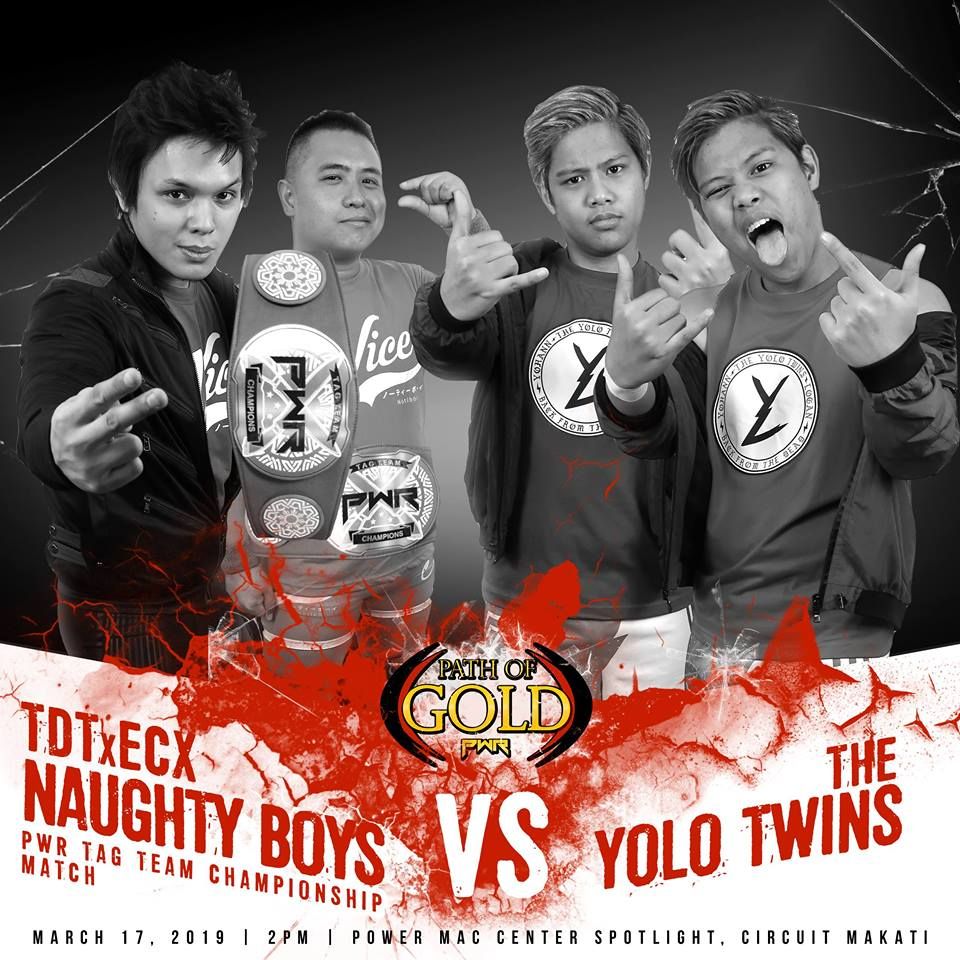 The YOLO Twins are b-ba-back from the dead! Yohann and Logan Ollores find themselves back in the championship scene after beating 3 other tag teams in the recently-concluded Tag Team Tournament for #1 Contendership for the PWR Tag Team Titles.
Yohann and Logan will be facing the Naughty Boys of Philippine Wrestling—Evan Carleaux and Trian Dela Torre—for their PWR Tag Team Championships, and will be coming in with momentum on their side. On the other hand, Carleaux and Dela Torre will both be coming into their title defense after tough losses at the previous PWR LIVE show. Trian Dela Torre lost in a one-off tag team match with Jhemherlhynn against the team of Cali Nueva and Jaye Sera; and Evan Carleaux lost in a PWR Championship match against Ralph Imabayashi. Whatever the case may be, these top two tag teams of PWR always tear the house down.
ALL OUT WAR CHAMPIONSHIP MATCH: Dax Xaviera (c) vs. Robynn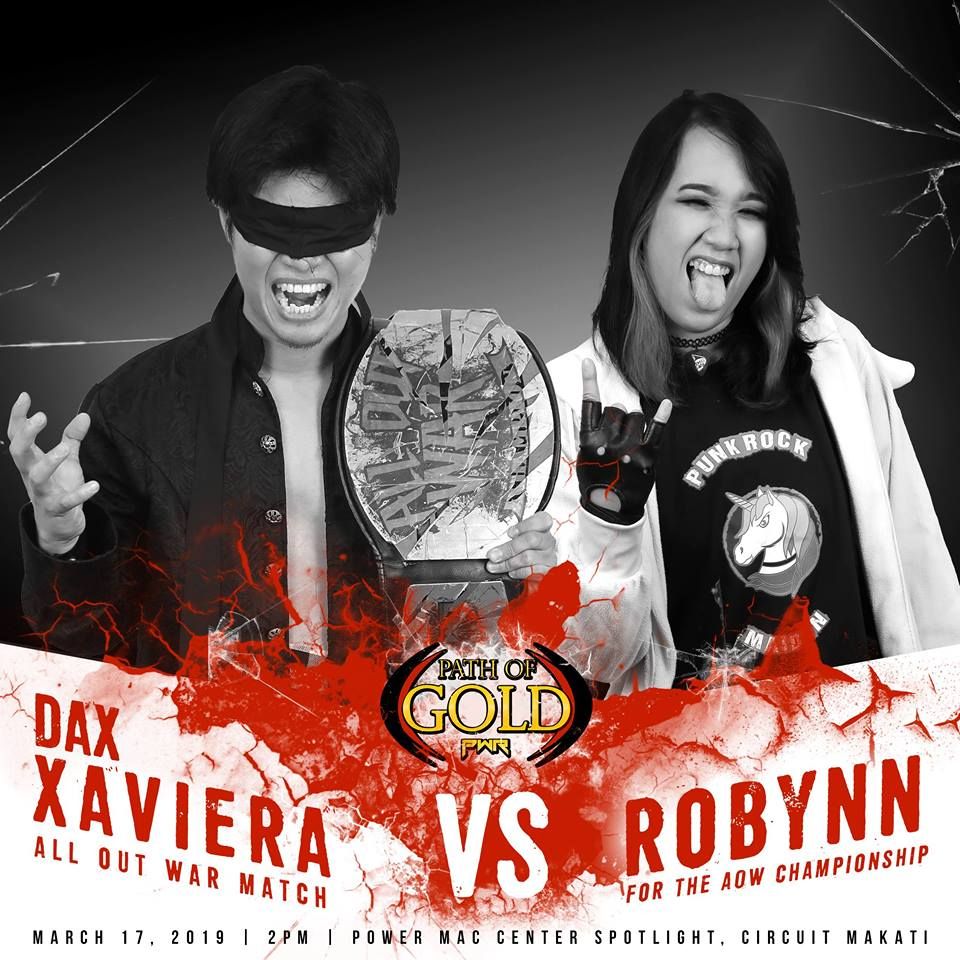 Robynn came back to PWR last January! During her months-long absence from the squared circle, her Punk Dolls tag team partner Martivo was able to show the Revo-Nation just how formidable and dominant he can be as a singles performer. Of course, Robynn wants to show everyone that she, too, can dominate on her own, and will do so in the biggest way she possibly can: by going after Dax Xaviera's All Out War Championship at PWR Path of Gold 2019.
Dax Xaviera is a crazy and dangerous man. He is known to do some pretty crazy stuff—striking people with arnis sticks to the head, and dishing out a million slingblades on his opponents—all in the name of his beloved All Out War Championship; or as he fondly calls it, his "AOWrora." Dax's All Out War Championship is everything to him. Robynn will have to give more than just fight smart and fight with heart if she wants to take the title from him.
PHX CHAMPIONSHIP MATCH: John Sebastian (c) vs. Ken Warren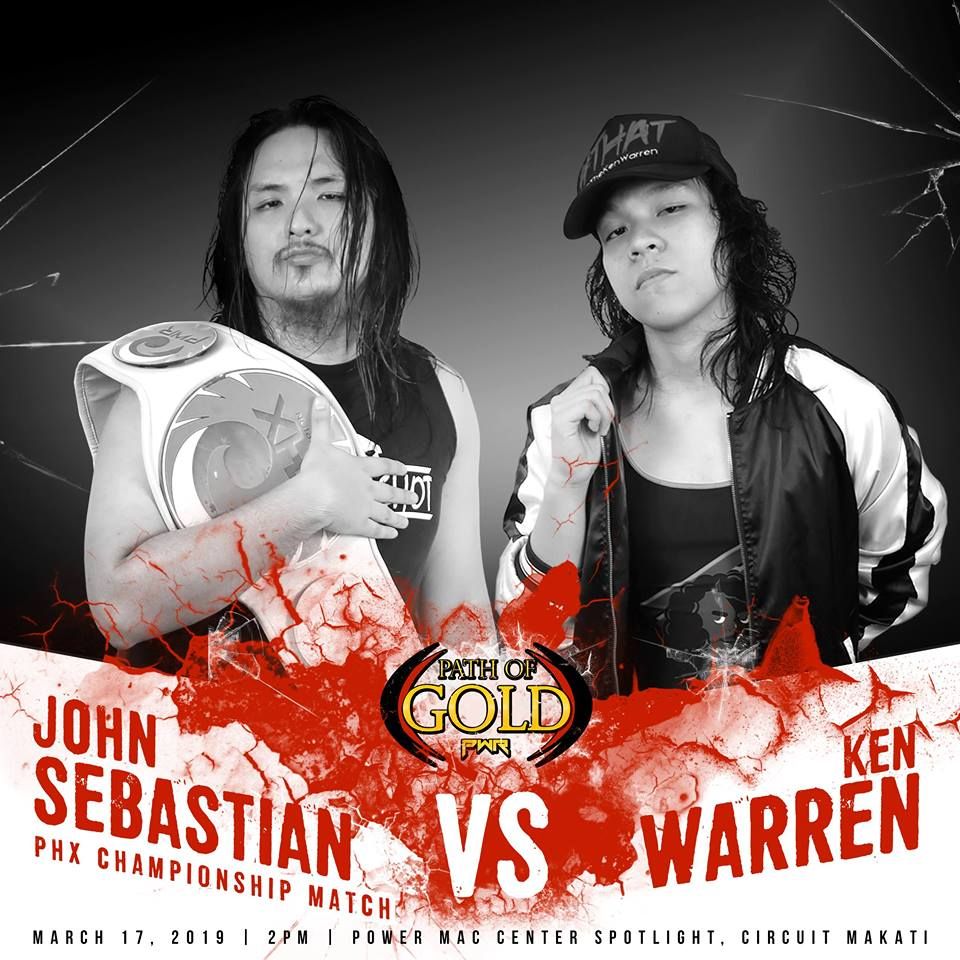 After months of demanding his well-deserved one-on-one championship rematch, Ken Warren is now finally getting his wish as he faces John Sebastian for the Philippine Excellence Championship!
The road to this rematch was long and brutal for Ken Warren. After winning the 2018 Path of Gold Trophy, he had successfully won the PHX Championship from Mike Madrigal at Wrevolution X of the same year. But he would end up losing it to Jake De Leon a couple of months later. Since then, he had not been granted a one-on-one rematch.
He now finds himself one full year after winning the 2018 Path of Gold with one more shot to become PHX Champion. Little known fact: Ken Warren is the inaugural PHX Champion, and is in the running to become the only 3-time title-holder if he defeats the Wrestling Lord and Savior.
PWR CHAMPIONSHIP MATCH: Ralph Imabayashi (c) vs. Rederick Mahaba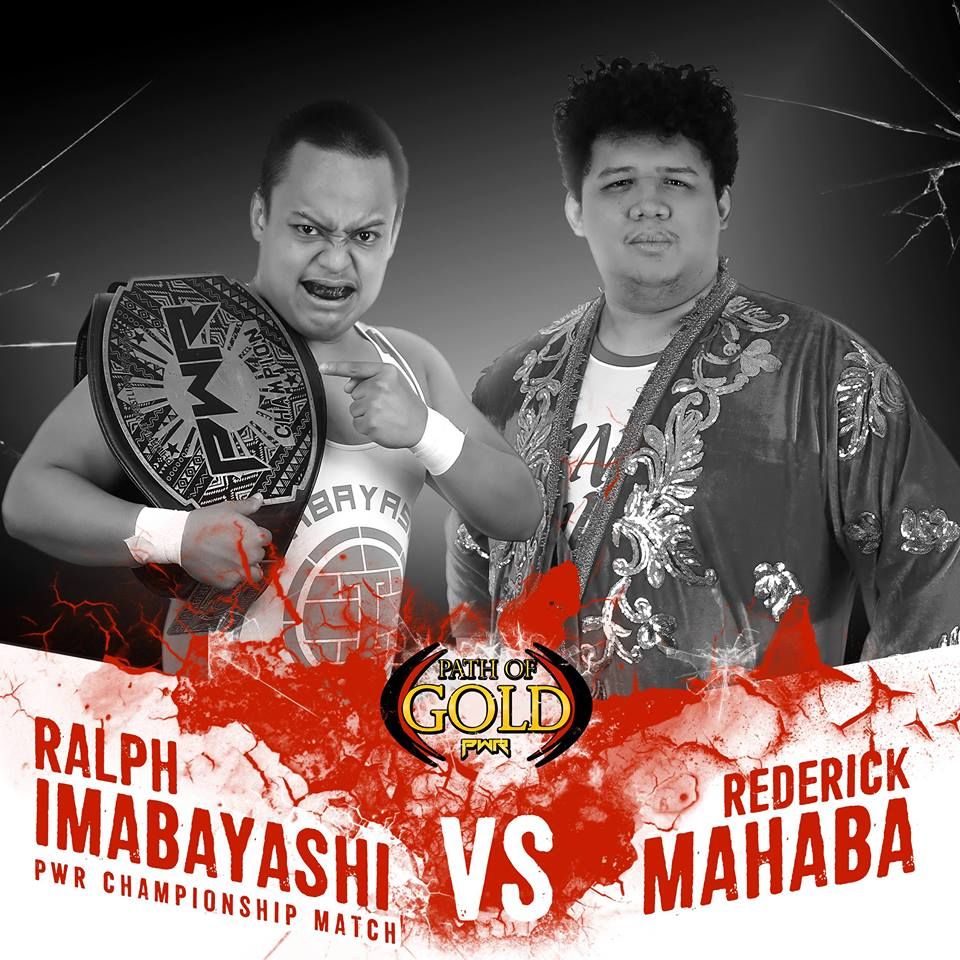 Former tag partners. Former best friends. A championship match years in the making. Rederick Mahaba had always been by Ralph Imabayashi's side that it's almost impossible to see the two apart. Mahaba was there when Imabayashi first won his PWR Championship, Mahaba would be there to do Imabayashi's in-ring introductions, and Mahaba would always be there to help Imabayashi up on his feet after every successful title defense. It was the perfect relationship; the perfect picture of friendship; the epitome of love and respect. But as special as their relationship was, it now finally sees its end.
Ralph Imabayashi had been consumed and heavily burdened by the immense responsibilities of being Kampeon ng Pilipinas, that he had pushed everyone around him—his friends, and those who love and respect him—aside, including his biggest supporter (literally and figuratively) Rederick Mahaba. For days, and then for months, Rederick Mahaba tried to fix things and win his best friend back, but the damage now seems irreparable. And now, Rederick Mahaba must take away from Ralph Imabayashi the source of their pain, the PWR Championship.
THE FOURTH ANNUAL 'PATH OF GOLD' TOURNAMENT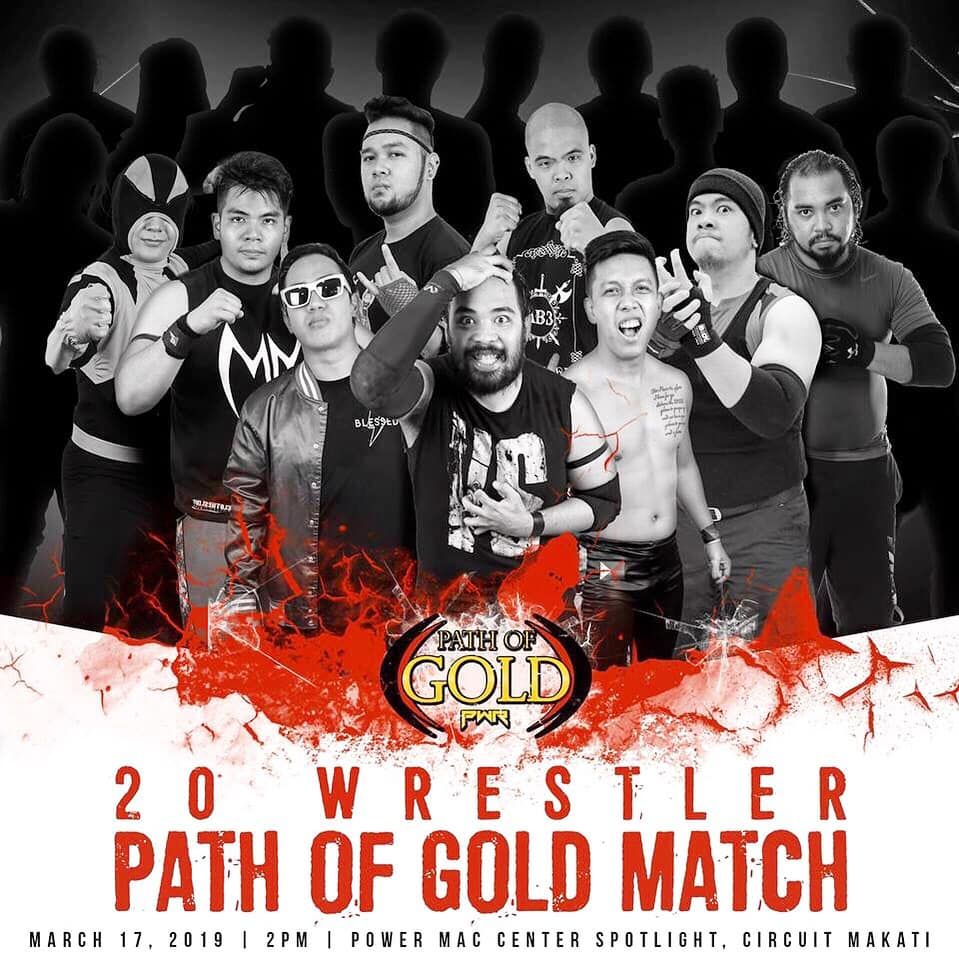 If there's one thing we've learned from the past Path of Gold Tournaments, it's to expect the unexpected. There's no telling who just might win it all!
Featuring 20 wrestlers, it is Philippine Wrestling Revolution's biggest, most important annual tournament. Two wrestlers start off in the ring, and every 90 seconds, another enters to join in on the chaos. The objective of each wrestler is to eliminate as many opponents as they can—via pinfall or submission—until only one remains. The last wrestler to survive wins the Path of Gold Trophy, granting him or her an instant championship match of their choosing at Wrevolution X.
Each of the past winners of the Path of Gold Tournament—Jake De Leon, Chris Panzer, and Ken Warren—have so far been successful in capturing their chosen championships at Wrevolution X. This year's victor better not eff things up.
These are just some of the exciting matchups that you can expect at PWR Path of Gold 2019 but there's still so much more to see. Catch your favorite PWR wrestlers such as Mike Madrigal, Quatro, Chino Guinto, Alexander Belmonte III, "El Guapo" Carlos Zamora, Jan Evander, GrabCamus, Sandata and more!
Come join the Revo-Nation on March 17, 2019, 2PM, at the Power Mac Center Spotlight for PWR Path of Gold 2019!
Get your advance and discounted tickets now. To order, send us a Facebook message or e-mail us at pwr.tickets@gmail.com.
TICKET PRICES:
- Earlybird Tickets (until March 16th) - P399 each
- Barkada Bundle (until March 16th) - P1,099 for three (3) tickets
- Regular Tickets (March 17th, at the venue) - P450 each