FILIPINO athletes of different sports and leagues unite in an online rally this Labor Day in support of the country's frontliners.
Singing a song called "Fly High", their performance reinforced a message of inspiration and gratitude to the age of pandemic's modern-day heroes, the frontliners.
The song was composed by seasoned songwriter Joven Tan.
Mixed martial artists Brandon Vera, Mark Striegl, Philippine team flag-bearers Pauline Lopez, Chris Newsome, Aljon Salonga, Rocelle Suarez, and John Vic De Guzman, as well as PBA stars James Yap, Ranidel De Ocampo, Chris Ross, and Sol Mercado participated in the music video.
UAAP athletes Thomas Torres, Andrei Caracut, Christiana Dimaunahan, CJ Cansino and Ricci Rivero also starred in the short musical film together with volleyball personalities Mika Reyes, Carmela Tunay, Jema Galanza, Kat Tolentino, and Alfred Valbuena.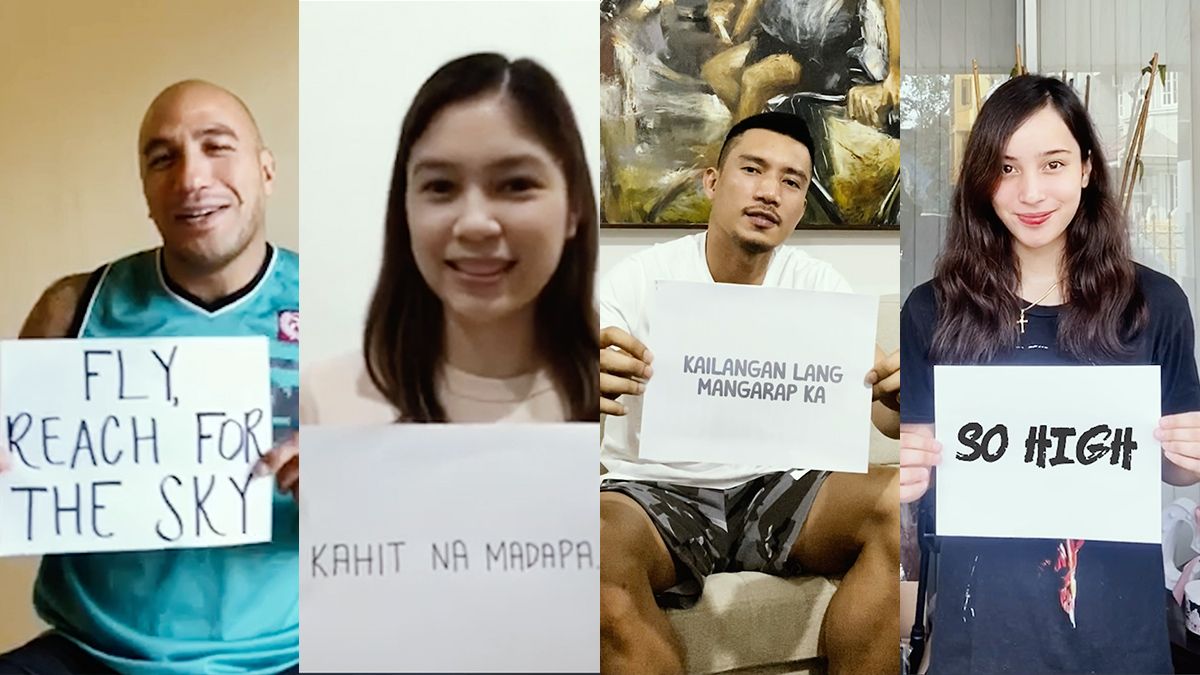 United under the hashtag #TogetherWeFlyHigh, the athletes in the music video aim to shed light on the sacrifices the frontliners have done to save the lives of thousands affected by the virus.
Through the song, they also want to inspire millions of Filipinos.
The music video first aired on local televisions on May 1.