Hours before the PBA trade deadline, the league is looking a little different ahead of the 2019 Governors' Cup stretch run.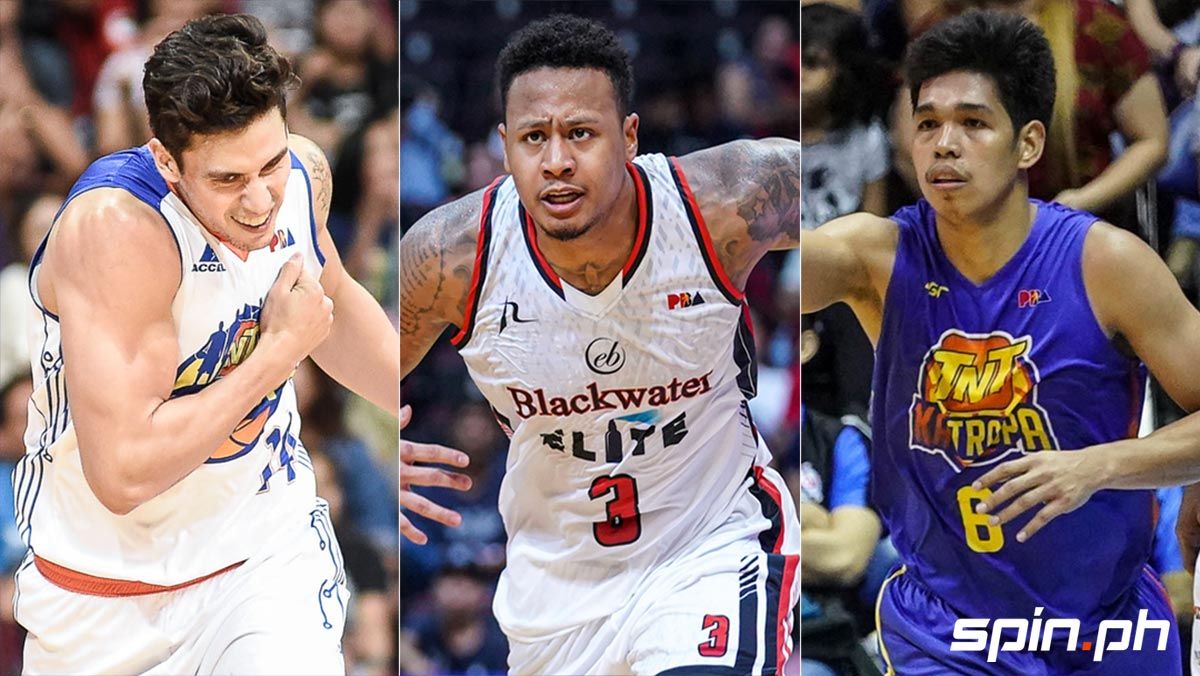 Blackwater Elite's prized rookie Ray Parks is on his way to the TNT KaTropa, in exchange for forwards Don Trollano and Anthony Semerad, as well as a 2021 first round pick, as per a revised deal that was reported on Sunday. Later that day, news broke that Alaska Aces star guard Chris Banchero is set to switch teams with swingman Robbie Herndon and big man Rodney Brondial of the Magnolia Hotshots.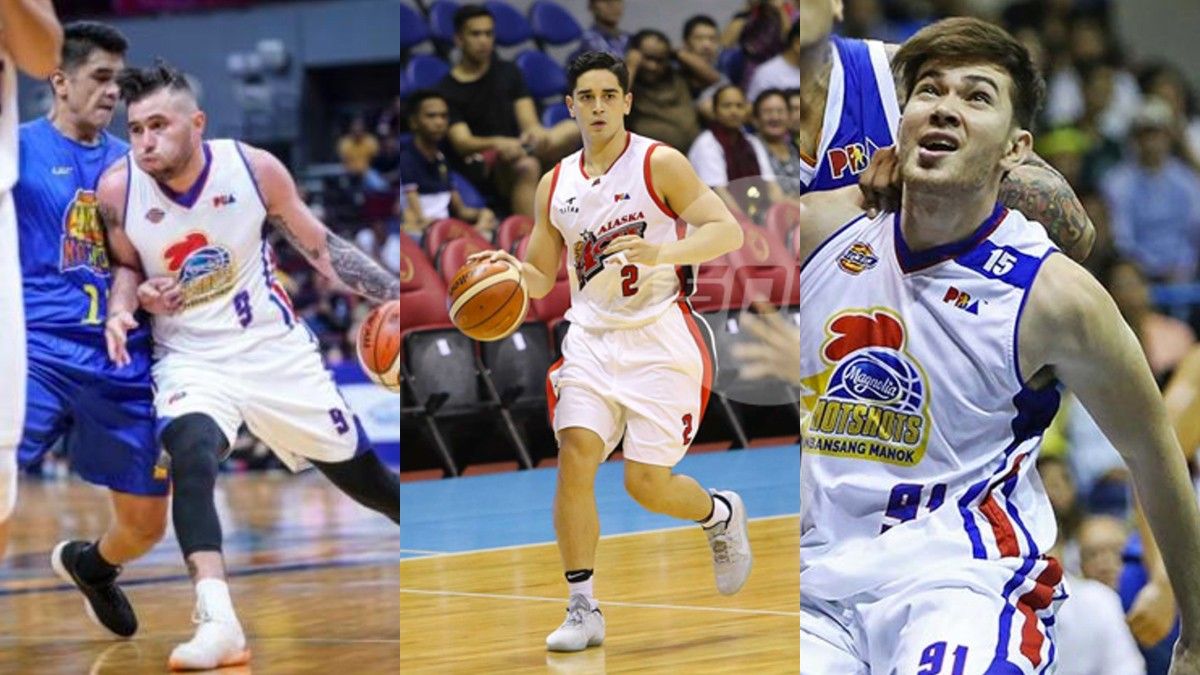 Continue reading below ↓
Recommended Videos
Recall that Blackwater also shipped shooter Allein Maliksi and sophomore Raymar Jose to the Meralco Bolts for KG Canaleta, Mike Tolomia, and a couple of second round picks (2020, 2022) in late October.
Unlike the Christian Standhardinger-Moala Tautuaa swap, though, the Parks and Banchero trades were met with furor, particularly over the apparent disparity in value of the assets involved. Ironically, the PBA's current balance of power — or lack thereof — led to the following major transactions in the first place.
PRESENT PLAYOFF PICTURE
The San Miguel Beermen (5-3 win-loss record), despite being tied with the Barangay Ginebra San Miguel for fourth place in the Governors' Cup standings and letting their 2017 top pick go, is on the verge of a second Grand Slam. Ginebra, on the other hand, acquired Jared Dillinger and Stanley Pringle earlier this year to bolster an already deep squad with Justin Brownlee for what should be a redemption campaign.
Whether it has something to do with coach Yeng Guiao and Kiefer Ravena's World Cup stint or not, the NLEX Road Warriors share the lead with TNT at 7-1. Two-time conference Best Import Allen Durham and the Meralco Bolts are a close third (6-2).
Meanwhile, reigning Governors' Cup champion Magnolia is only slightly better than the Columbian Dyip (4-5) as the sixth seed, which is why something had to be done.
RATIONALE FOR RETOOLING
Other than the fact that both of them are ABL champions who went undrafted in the NBA, Ray and Chris are entirely different players. One has been named the Most Valuable Player of almost every league that he played in (UAAP, SEABA, PBA D-League), while the other was a former NCAA Division II All-American.
What brings the two together is the reason the KaTropa and Hotshots had to land the 2018 No. 2 and 2014 No. 5 picks, respectively: you can never load up on too much talent against the PBA's powerhouse teams.
TNT has another scoring anchor (20.1 ppg in nine games) in Jayson Castro, not to mention a versatile defender in Parks. The 6'4" combo guard slides into Trollano's (11.9 ppg) starting spot seamlessly to form a prime two-way wing tandem with former National University teammate Troy Rosario. The KaTropa is already the top offensive team this conference (ranked first in scoring and all shooting percentages), so adding a bucket-getter like Ray only makes them more potent.
KaTropa consultant Mark Dickel can't help but rave about him: "I just couldn't turn down the chance to get a player who can defend positions one through four. Ray is a legit two-way player. He's better defensively than he is offensively. Offensively, we can play through him in on-ball and in the post. He is a willing passer and is not selfish. We think Parks will fit in well with us going forward."
For his part, coach Chito Victolero now has the luxury of fresh legs in the backcourt all game long, with Banchero joining a stacked 1-2 rotation that also includes Paul Lee, Mark Barroca, Jio Jalalon, and Justin Melton. The Filipino-Italian playmaker automatically becomes Magnolia's tallest guard at 6'1", which could come handy in certain matchups.
The Hotshots can run a big or fast lineup with Chris, as he has proven to be effective in both half-court sets and transition. His ability to break down defenses and make the extra pass was a vital cog of then-Alaska tactician Alex Compton's system.
Victolero said: "We are very excited and happy kasi nagkaroon kami ng energy guy [who has] experience and leadership. He is a two-way player; he can play offense [and] defense, so malaking bagay 'yun. On my system naman, it's always having two guards on the floor. Sometimes nga, we have three guards pa na nagpi-finish pa sa amin."
These significant upgrades by TNT and Magnolia — chemistry be damned — say a lot about the talent level of the guard position among the league's contenders. SMB has Chris Ross, Alex Cabagnot, Marcio Lassiter, and Terrence Romeo. Ginebra has Pringle, LA Tenorio, Jeff Chan, and Scottie Thompson. NLEX has Kiefer Ravena and Jericho Cruz, while Meralco has Baser Amer and Chris Newsome, among other starting-caliber perimeter players.
TO THE VICTOR, (NOT ALL) THE SPOILS
On the flipside, the Elite (tied with the Rain or Shine Elasto Painters for last place at 2-7) and Aces (3-6) getting the short end of the stick doesn't necessarily have to be all bad.
While it's true that both squads gave up established names in Parks and Banchero, the pieces that they received in return are actually serviceable. Blackwater's 2021 lottery selection might turn out to be a franchise cornerstone replacement for Ray, especially after 3x3 stalwarts Franky Johnson, Troy Rike, Joshua Munzon, Alvin Pasaol, and Santi Santillan recently withdrew from this year's rookie draft.
That is if they decide to keep the pick.
Don was a positive force for the KaTropa in the first four games of their 2019 Commissioner's Cup Finals run (+39 cumulative plus/minus rating), and the Gilas backup can build a winning culture in his latest team. If anything, the new poster child of the Blackwater Exiled won't take shit from anyone.
In Alaska's case, it has been a while since Jeffrey Cariaso took over from Compton and the results haven't been great. He can tinker with the roster using Herndon and Brondial, after nabbing Abu Tratter and Maverick Ahamnisi more than a month ago. Cariaso loves the shooting and physicality that the two former No. 6 picks offer, which bodes well for them in terms of playing time. It's up to Robbie and Rodney whether they end up being part of the Aces' future or not.