THE MILWAUKEE Bucks just started a movement.
After refusing to go on court to protest against racial injustice, teams with playoff matches today refused to play, prompting the NBA to postpone the games.
The impact of the players' strike went beyond the league. WNBA teams soon joined the boycott, as did some teams from Major League Baseball and Major League Soccer. Japanese tennis player Naomi Osaka also elected not to play in an upcoming semifinal match.
PBA players posted messages in solidarity with the players' strike.
San Miguel's Chris Cross came out with the most emphatic statement thus far.
"TAKE A STAND! THINGS MUST CHANGE!!!!" he wrote.
Continue reading below ↓
Recommended Videos
Coach Chris Tiu also weighed in, saying, "So much respect for the athletes who have made a stand. They understand that life is bigger than sports!"
Joe Devance of Barangay Ginebra retweeted DeMar DeRozan's message about this "being bigger than basketball," and also came out with a strong protest message of his own.
"Another sad reality check of what people of COLOR go through in America!" he wrote.
Meralco's Trevis Jackson has been retweeting several reports about the boycott, and posted this powerful image on his Instagram Stories.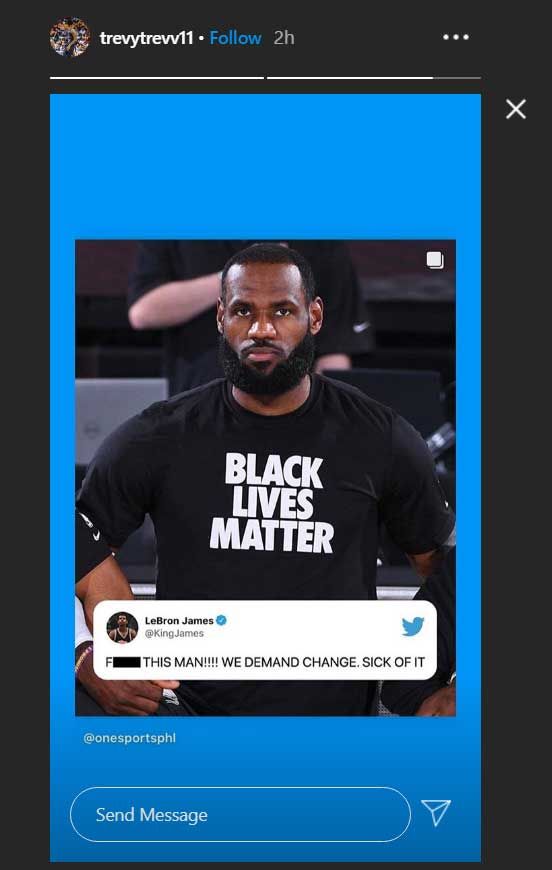 Also on his IG Stories, Gabe Norwood regrammed a post from Bleacher Report, showing a teary-eyed Chris Webber being interviewed about the strike.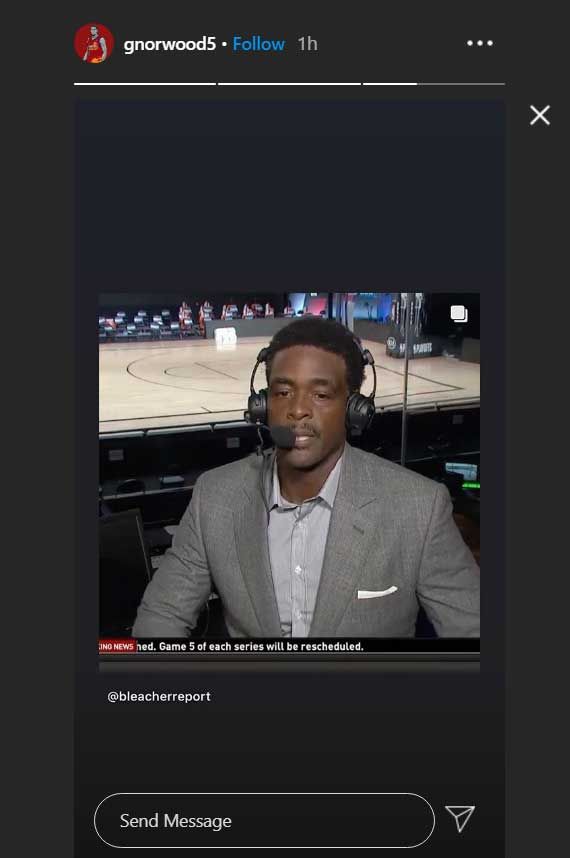 Mo Tautuua also posted a "Black Lives Matter" message on his Instagram Stories a few hours ago, as news of the strike was spreading. It was a repost from SLF Performance Center's own IG Stories.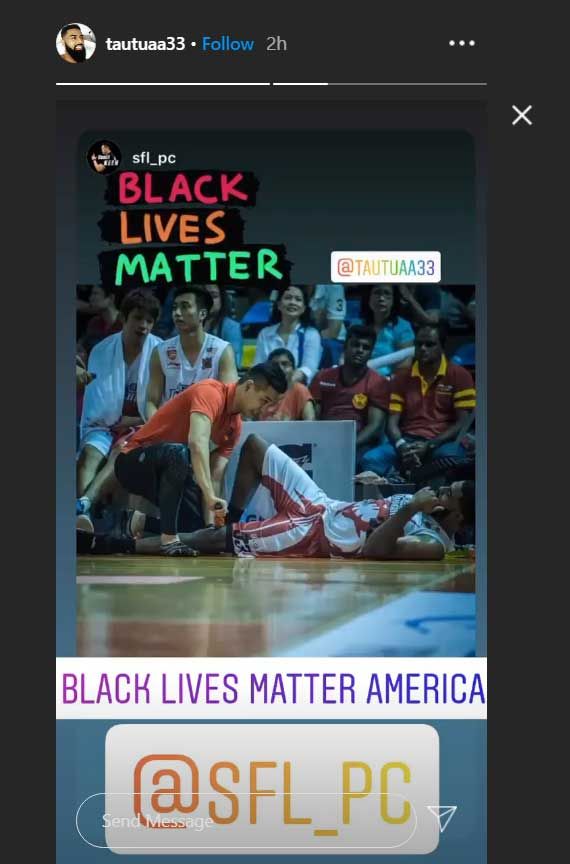 While Chris Newsome did not directly post about the strike, he posted social justice messages on his Instagram Stories yesterday.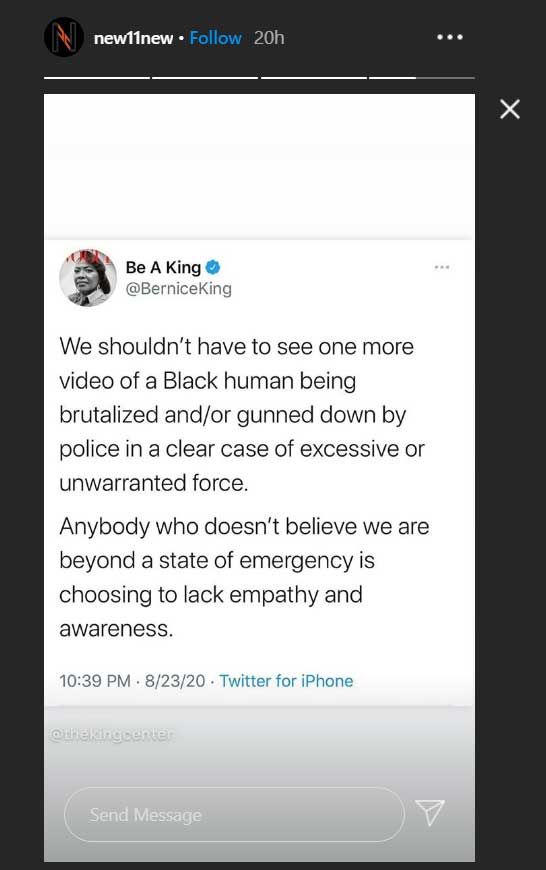 The UP Maroons' Kobe Paras also retweeted the boycott message from Japanese tennis player Naomi Osaka, as well as the full message from the Milwaukee Bucks.