A week ago, TNT used the Beermen's physical and psychological warfare against the latter to grab a commanding 2-1 series lead in the 2019 PBA Commissioner's Cup Finals.
Fast forward to the end of Game 6 and the KaTropa could only watch as Finals Most Valuable Player Terrence Romeo and SMB hoisted their respective trophies, following a 102-90 championship-sealing victory on Friday at the Smart Araneta Coliseum. The Terrence Jones-reinforced squad, which lost just once during eliminations, looked its most vulnerable after being almost invincible in the earlier rounds.
Meanwhile, San Miguel shook off a poor start to the series and pulled off ugly win after ugly win to reclaim the title.
So what the hell happened to the top-seeded favorites?
Send (bench) help ASAP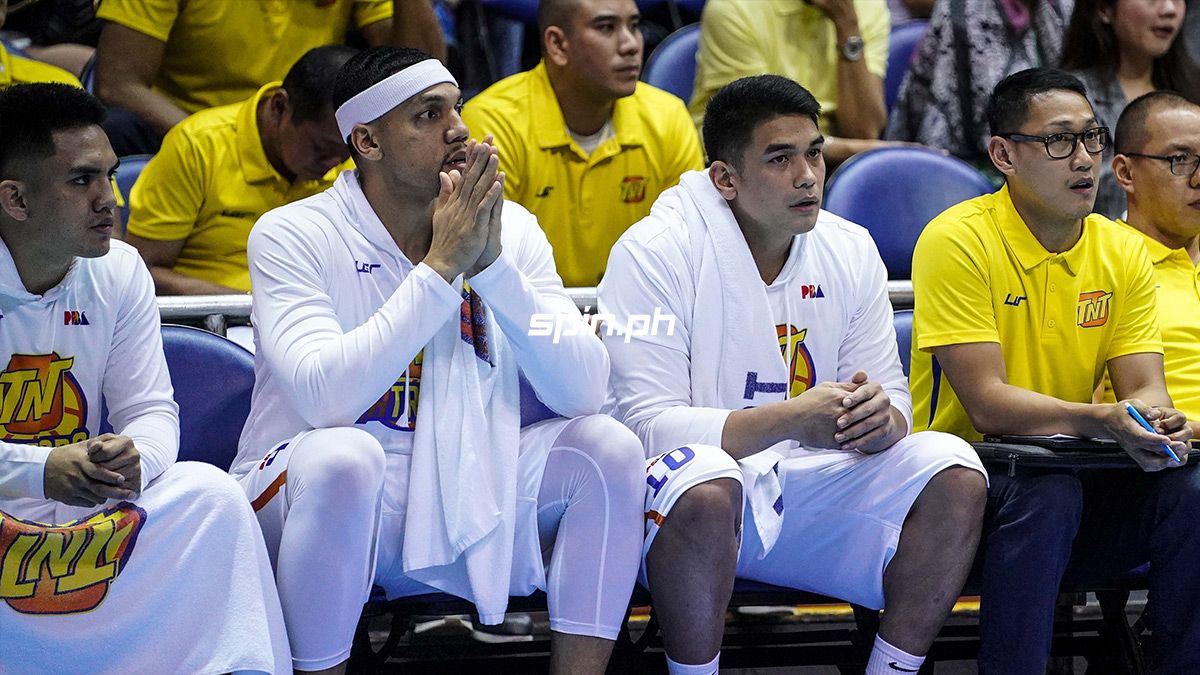 Continue reading below ↓
Recommended Videos
This isn't an exaggeration, but TNT virtually had no help outside the starting lineup of Jones, Jayson Castro, Roger Pogoy, Don Trollano, and Troy Rosario. The disparity in bench scoring between SMB and the KaTropa was painfully glaring, especially in losses: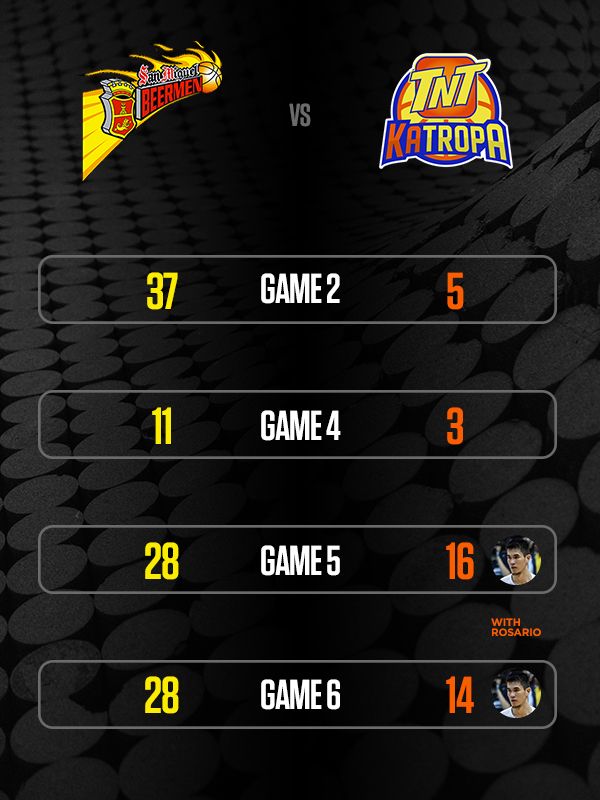 Brian Heruela didn't live up to the Fred VanVleet comparisons, Yousef Taha couldn't keep up with the pace of the game, and the rest of the reserves were unable to log significant minutes to even let their starting five take a breather and lighten the offensive load.
Bong Ravena's short rotation gave Leo Austria's limited substitution a run for its money, and this resulted in TNT huffing and puffing to close out the Beermen. Seriously, he can't expect his starters to play almost 40 minutes each and sustain their production.
Charity stripe iron unkind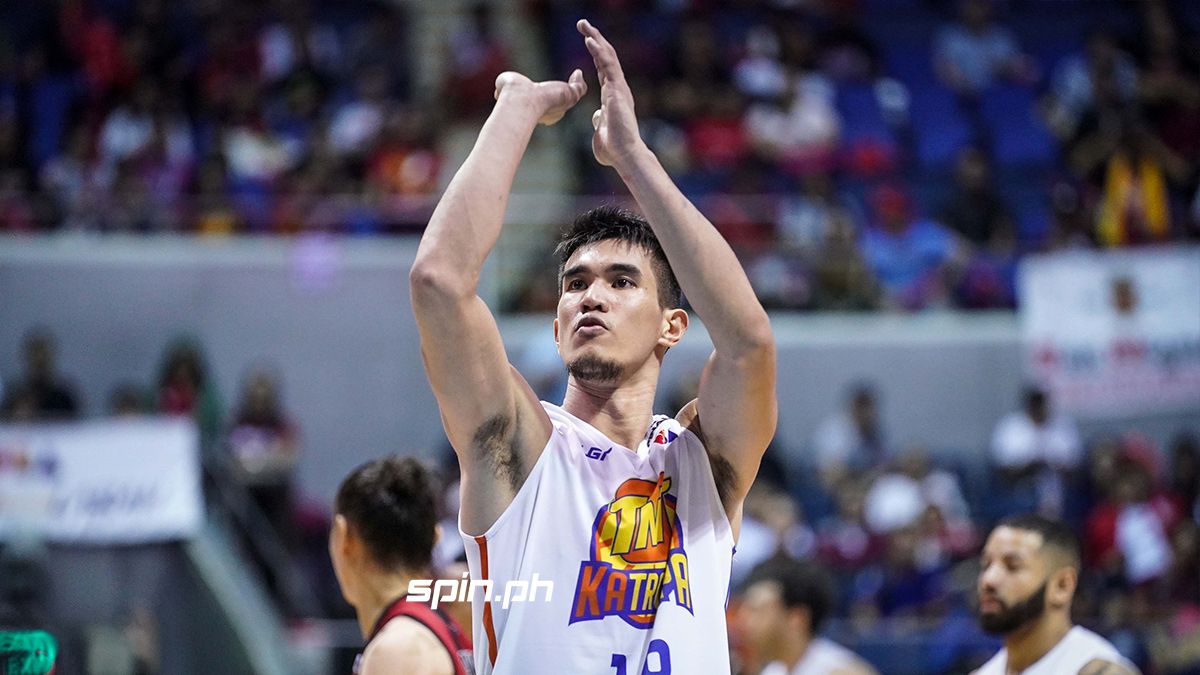 One indication of the KaTropa's drop in effectivity as the game progressed was their atrocious free-throw percentages, which cost them a couple of Ws. We know it's too soon, but those crucial misses in Game 2 will haunt Rosario and Heruela for a long time.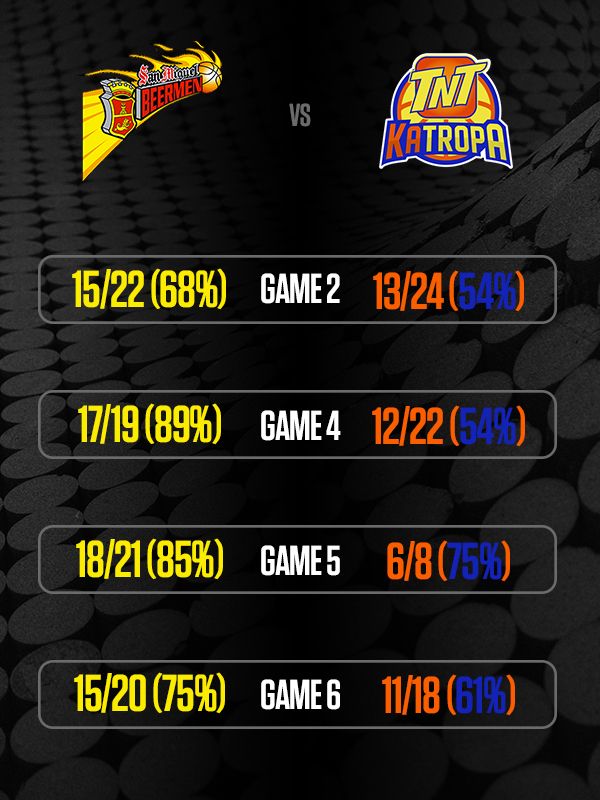 Jones was the embodiment of TNT's chronic struggles from the line, which was very much apparent when he went six out of 16 in Game 4. On the other hand, SMB had been terrific in drawing fouls (20 tries per game in wins) and converting their own bonuses.
The KaTropa's efficiency from the charity stripe—or lack thereof—says a lot about how they fared as a collective unit in clutch situations. This failure to take advantage of these easy baskets made it harder for them to protect early leads or complete late rallies.
Iso-ball avengers: TNT endgame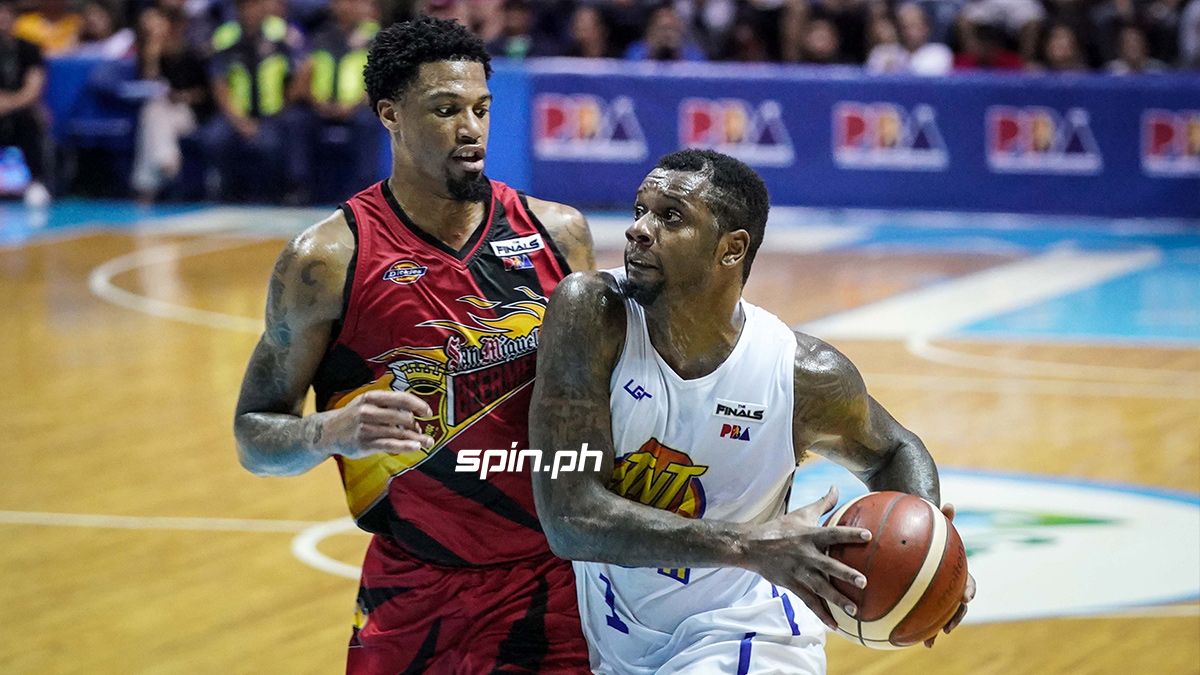 It turned out that San Miguel actually had better late-game execution for a team boasting notorious ball-stoppers in Romeo and Chris McCullough. TNT's ball movement was the exact opposite, though, and stagnated the offense during key moments.
Whether it had something to do with Mark Dickel's predictable system or the Beermen's small-ball defensive coverage, a usual KaTropa possession ended up with Jones or Jayson Castro dribbling out the shot clock and going all the way by themselves.
The problem was, the newly crowned Best Import got severely outplayed by his SMB counterpart when it mattered. The hardworking McCullough, who also had three 22-rebound games, proved in the last few games that he was the more reliable closer.