IN keeping with my previous article about getting outside and finding your place in the great outdoors, I'm turning the spotlight on a couple of friends and co-members of the Cordillera Great Traverse team, Koi Grey and JP Alipio, who share tips on preparation and proper conduct on the trails. Koi and JP are considered by many as trail and mountain veterans, who have embraced the outdoor life and stand as advocates of environmental protection and healthy lifestyle.
Be Prepared Before Heading Out
Koi Grey is a veteran mountain ultra runner, cross country biker, mountaineer, and recreational rigger who has extensive experience in preparing and scaling mountains and terrains of varying scales. Here are his tips on preparation for a trip:
1. Identify and secure your destination
Be knowledgeable of the place you are visiting. Do extensive research on how to get there, and familiarize yourself with all possible routes; better yet, check on its topographic map. With this, you will be prepared for the natural hazards like landslides, flash floods, and other calamities that may happen along the way. Identify a local contact person, have constant communication, and collaborate with him/her prior to your trip.
2. Coordinate with the locals
Continue reading below ↓
Recommended Videos
Coordinate your trip with the Local Government Unit (LGU) like the tourism office, police station, or its barangay. Know the nearest hospital and be sure to have a list of contact numbers of the rescue team in the area and nearby barangays/municipalities.
3. Know the environment, train yourself physically and be fully equipped
Study the terrain. Be aware of the type of terrain and its difficulty level. This helps you prepare physically and guides you on packing only the essentials that you will be needing for the expedition/trip such as your PFD's (personal floatation device) if there is a river crossing; your PPE's (personal protective equipment) such as rope, harness and protection binders, etc. This way, you will be equipped with all the important tools/gears/clothes, and at the same time, avoid bringing the unnecessary things, which could only add weight to your pack.
4. Understand the culture
Take the time to familiarize yourself with the local culture. What are their traditions? What kind of clothes do they wear? How do they treat visitors? Is there an existing tribal war? Be knowledgeable of their tribal/cultural history, to reduce cultural. Practice respect, restraint, and tolerance when dealing with new cultures.
5. Be Weather Literate
Have frequent updates on the weather. Be aware of the weather conditions in the area that you intend to go three (3) days prior to your trip. Apart from online weather updates, you may also ask help from your established local contacts to update you on the actual weather status in the area of destination and the towns nearby.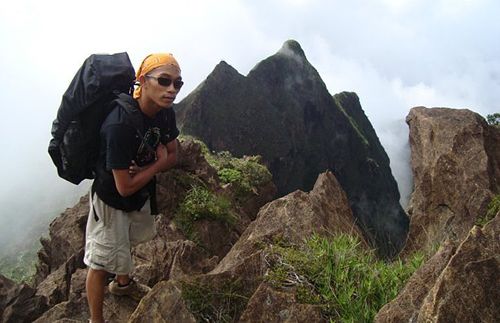 Travel Responsibly
National Geographic explorer, environmentalist, biker, ultra marathoner and the founder/leader of Cordillera Conservation Trust, JP Alipio shares 10 tips on how to be a responsible traveler.
1. Buy Local Though it is more economical to buy supplies from the city before arriving at your destination, supporting the local industries and products supports local livelihoods, which prevents further encroachment into forest areas and a better standard of living for the local communities
2. Familiarize Yourself With The Place and Culture This educates you on local norms and values, and informs you on the do's and don'ts of conducting yourself while in the area. Knowing more about a place and its people will make your visit more fulfilling and enriching.
3. Hire Local Guides and/or Responsible Outfitters Local guide services or sustainable outfitters, like Cordillera Expeditions, can provide valuable insights and help you navigate the local landscapes much better than if you travel alone. This way, you help support the local economy.
4. Think Sustainable Travel Taking public transport rather than your own vehicle, not only supports local livelihoods, but also to cut down on carbon emissions.

5. Dress Appropriately That bikini top and micro short combo might be fashionable in the city, but is not appropriate clothing in certain areas. Dress according to local norms, so as not to attract unwanted attention to yourself or your group.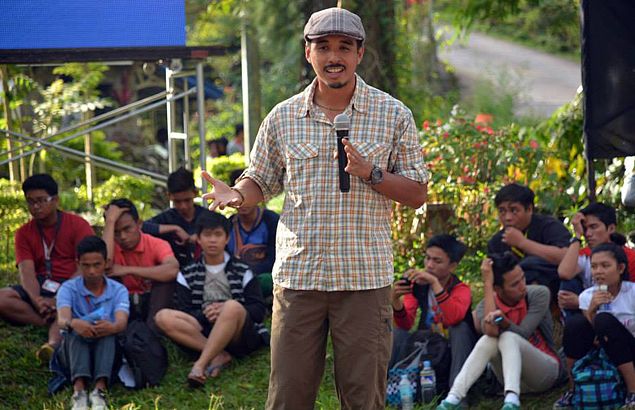 6. Pack Light This not only makes it easier to get around, you also lower your carbon footprint because heavier baggage requires more fuel to transport. On airplane flights, research has shown that every additional 10 lbs. per traveler requires 350 million gallons of jet fuel per year! That's enough to keep a 747 flying for ten (10) years!
7. BYOB (Bring Your Own Water Bottle) A small action with a large impact: bringing your own water bottle not only reduces the amount of plastic that will end up in the rivers, streams, and dumpsites, it also reduces the processing energy needed for bottled water. You can also buy a portable filter, which you can use in any stream or tap to make your water needs even more sustainable.

8. Use Rechargeable Batteries This cuts down the toxic waste that ends up in the environment when disposable batteries are thrown away or left behind. It will also be cheaper in the long run.
9. Minimize Your Waste By buying local goods and reducing the amount of goods you bring, you reduce the waste you produce on your trips. Choosing non-disposable items, eating biodegradable wrapped food, and bringing your own water bottle further reduce the waste you produce on your tour.
10. Help Out With The Community You can lend a hand in the community you are going to and make a positive impact while travelling: simply picking up the trash on the road is a start. Participate in local river clean up drives or join Cordillera Expeditions tours which organize forest rebuilding and rice planting and harvesting activities with the local communities. Every little bit helps.
--------------------------------0---------------------------------
There is pleasure in the pathless woods; There is rapture on the lonely shore; There is society, where none intrudes, by the deep sea and music in its roar: I love not man the less, but Nature more. - Lord Byron
For in the true nature of things, if we rightly consider, every green tree is far more glorious than if it were made of gold and silver. - Martin Luther
[To know more about the Cordillera Great Traverse, see previous Bobby Go blog]