FOR the third consecutive year, the Oklahoma City Thunder have been handed a first-round exit from the NBA playoffs. Three!
This year, their unfortunate demise came at the hands of a clock that said: DAME TIME. Damian Lillard and the Portland Trail Blazers almost swept the Thunder 4-1 in the best of seven series.
And, also, unfortunately, their 118-115 game-five loss will go down in the history books as their most heartbreaking one yet for the franchise as well as the fans.
If you didn't see how it went down, why?! Well, there was barely any time left on the clock when Dame decided to take charge and drain an 11-meter (that's four meters beyond the three-point arc) buzzer-beater. Then, he waved farewell to the Thunder, as his home crowd erupted in exultation.
Continue reading below ↓
Recommended Videos
That definitive gesture from Lillard may be foreboding for what's to come for the Thunder. This off-season, someone might need to wave goodbye to their teammates after another disappointing sprint in the playoffs. Maybe, it has to be someone big.
Years before, people wouldn't take this seriously, but now, after another early exit, we'd be surprised if someone didn't leave, or, you know, wasn't forced to go. Their thinking of winning it all with the same squad and approach they currently have has to stop at some point. For many, that intersection is now.
A team packed with promise and talent, the Thunder were tipped as top contenders at the beginning of the season. People even went as far as baptizing them as the team that can finally take down the Golden State Warriors dynasty.
In reality, right now, they have been anything but that, and the playoffs were a shining example of their limits. Subsequently, eyes are on some disconcerting key facts and stats.
Did you know that Wednesday's game was Oklahoma City's ninth straight road playoff loss? To put some context, they haven't clocked a victory away from home in the postseason since Kevin Durant (un)surprisingly left the franchise nearly three years ago.
So, what do they do from here? Here are their options.
Sayona-Russ
Probably the BIGGEST choice is to ship the team's pillar, the man who's been with the club for 11 years, Russell Westbrook.
The 30-year-old tried time and again for well over a decade to take the Thunder to the next level, but to no avail. Sure, people could easily blame it on the "lack of support" from his teammates, that he's not been given a solid bench to work with. But just take at the man's own numbers in this series alone.
Westbrook shot the ball 111 times. How many did he make? 30. For a man getting paid $206 million over five years, those statistics alone look totally not worth it. Add to that his questionable decision-making, and you've got a recipe for, well, losses like this.
Poroporoaki
In case you didn't know, that's "goodbye" in Maori, the Eastern Polynesian language spoken by the Maori people in New Zealand. And which Thunder player is from NZ? Steven Adams.
Adams, who apparently had a career year in many facets of his game, including points (13.9) and rebounds (9.5), should be swept into the 'keep' folder for Thunder GM, Sam Presti. This is despite being less than effective in the playoffs and sitting out crucial moments of the series.
Many forget that Adams is just 25 years old. Maybe that's because of his Aquaman-looking facade. And he's already shown that he's a solid big man that can help on both ends of the floor. Before Paul George and those fairly new Thunder guys came in, it was mostly Westbrook and Adams that did the heavy lifting.
If the Thunder does choose to give Adams away, a lucky team will definitely get a high reward in him. His stable delivery on offense and defense while being a loyal, team player, will perform well under a system and team he fits well in.
Billy Bye-Bye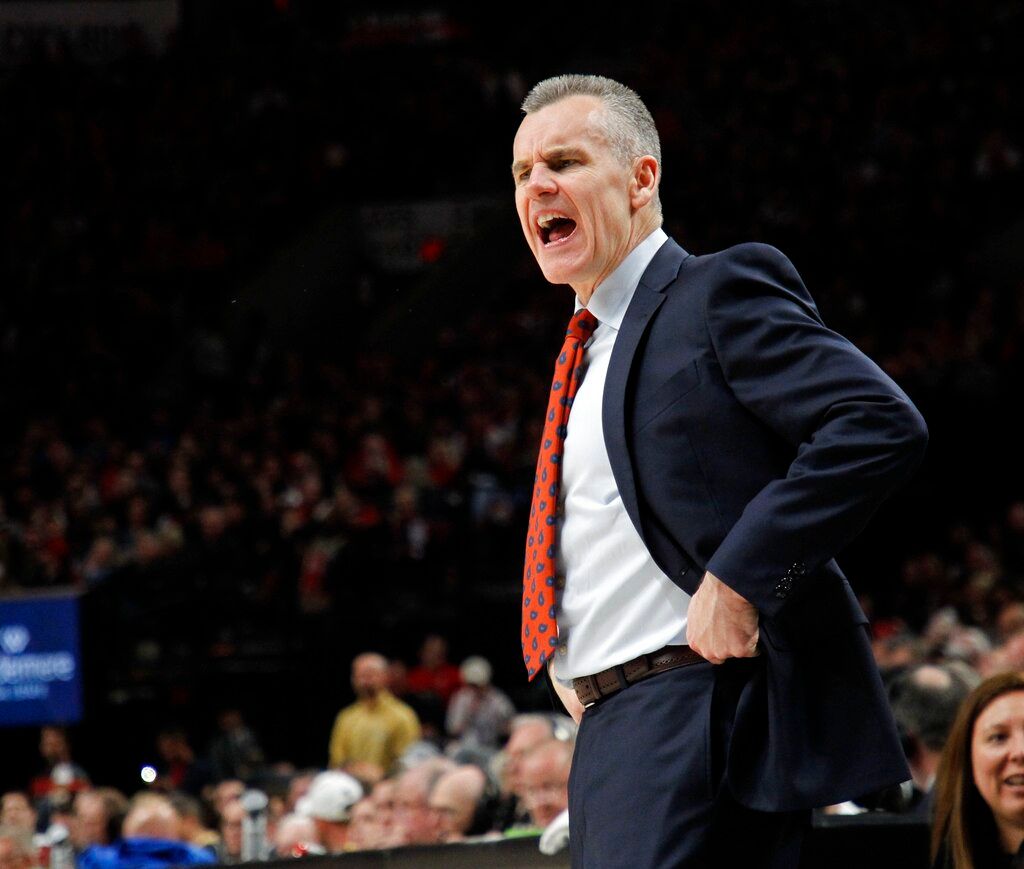 Remember when Steve Kerr said that in a team that's not meeting expectations, the first casualty is usually the coach? We are sorry to say this, but it's a realistic prediction that coach Billy Donovan might leave his post.
Under-delivering since taking the at the helm despite having plenty of talent to work with, the 53-year old former New York Knicks player may not be meeting his team again after the offseason.
But let's be frank here, the key reason why Portland won this series is that they played simple, yet effective TEAM basketball. The Thunder, as they have done since their inception, played 'hero ball'.
That tactic simply hasn't and will never get them any further than they've been in the playoffs for the past three years. They may not want to admit it, but that's the very reason why they're in this dire situation. To be honest, it's been a long time coming.
Now, we wait.