BARANGAY Ginebra's Never Say Die fandom has gone international.
They are easily one of the biggest ⁠— if not the biggest ⁠— support group in the local basketball scene. And now the fandom has one surprising new member: the Washington Mystics' guard, Sydney Wiese.
In a recent Instagram post, Wiese was spotted sporting an NSD championship shirt, the official tee released after they were hailed as the 2020 Philippine Cup Champions.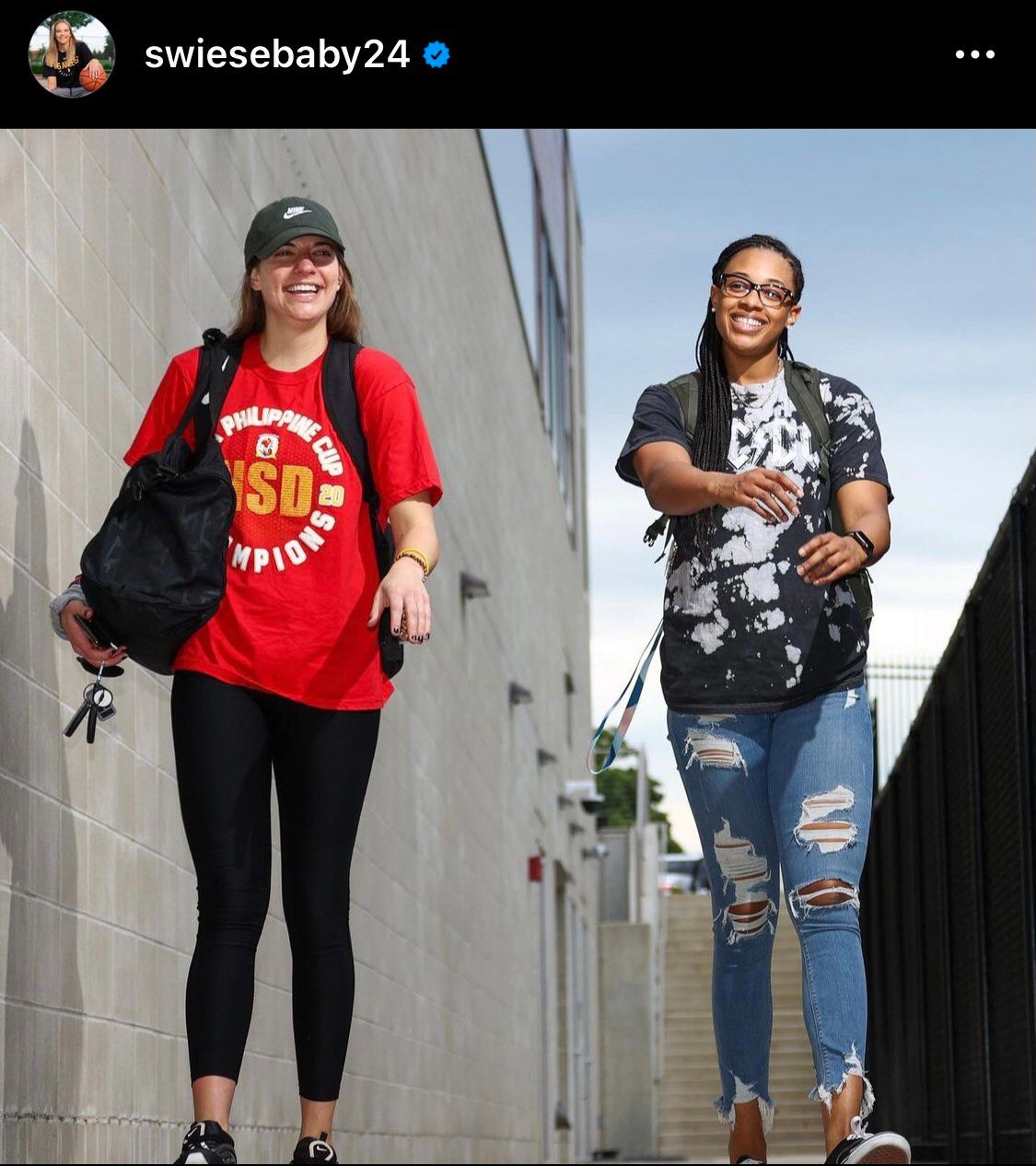 Tagged on the post was Gin Kings forward Jared Dillinger.
Turns out, the connection between the two goes way back.
The inside story on that Gin Kings shirt
"Sydney and I met through a trainer I've been working back in the States. For the past two years now, every now and then my trainer would be doing some work with Sydney. At the same time, he [would] be giving me instructions on what exercises to do via Zoom," Dillinger shared with SPIN Life.
Continue reading below ↓
Recommended Videos
The 37-year-old veteran has formed a virtual bond with Wiese over those sessions with their trainer.
"I would see Sydney, we'll have some conversations, talk about basketball, my season, her season. We developed this funny relationship," he said.
Then, after their success in the bubble, Dillinger sent over some goods for his trainer to enjoy.
"Last year, I sent a package. So she wanted some gear from him, so he gave her some shirts and she wanted to rock it to support me," he shared.
While Dillinger admitted that Wiese has yet to watch a Ginebra game, she's all out on her support for him, watching his highlights on YouTube.
"That's how it started out. She's a Ginebra fan now for sure, I basically made her one. She watches my highlights and comments on some of my jumpers, threes, and stuff like that," he said.
Dillinger was sure to return the favor.
"I watched a handful of her games, too, and she's really good, she's a shooter. So, I wanted to show my support as well so I asked her to send me over some of her gear so I can rock it here."
We are now on Quento! Download the app to enjoy more articles and videos from SPIN.ph and other Summit Media websites.