IN celebration of the Women's Month this March, Nike launched the Nike Hyper Court for Her at Bonifacio Global City on Sunday.
The sports brand paid tribute to all the female basketball players and enthusiasts as it turned one of the hyper courts' surface into the image of Minnesota Lynx star Maya Moore, who's one of the best players in the WNBA.
Fittingly enough, the Nike Hyper Court for Her is right beside the Hyper Court, where Los Angeles Lakers star LeBron James' mural is painted.
"It [Nike Hyper Court for Her] will help inspire female ballers to basically go into the sport more because we're already giving a platform in uniting a community of female ballers in the Philippines," said Nike Philippines country manager Jino Ferrer.
Watch a video of the launch:
For Ateneo women's basketball standout Trina Uytingco, the Nike Hyper Court for Her will serve as an inspiration for all the women, not just basketball players, to try new things and go out of their comfort zone.
"I feel like having Maya Moore painted on the Nike Hyper Court serves a lot of inspiration for us girls," she said.
"And just the fact that we're given the opportunity, the space, to have somewhere to be able to play and not have to be worried about any judgement, I feel that it's gonna be very inspiring for a lot of girls," she added.
Continue reading below ↓
Recommended Videos
During the opening ceremony, Nike invited female sports writers and lifestyle writers to try the new Nike Hyper Court for Her with Nike Hyper Court coach Xavi Nunag conducting the basketball drills.
A fun free-throw shootout at the end also added flavor to the basketball clinic.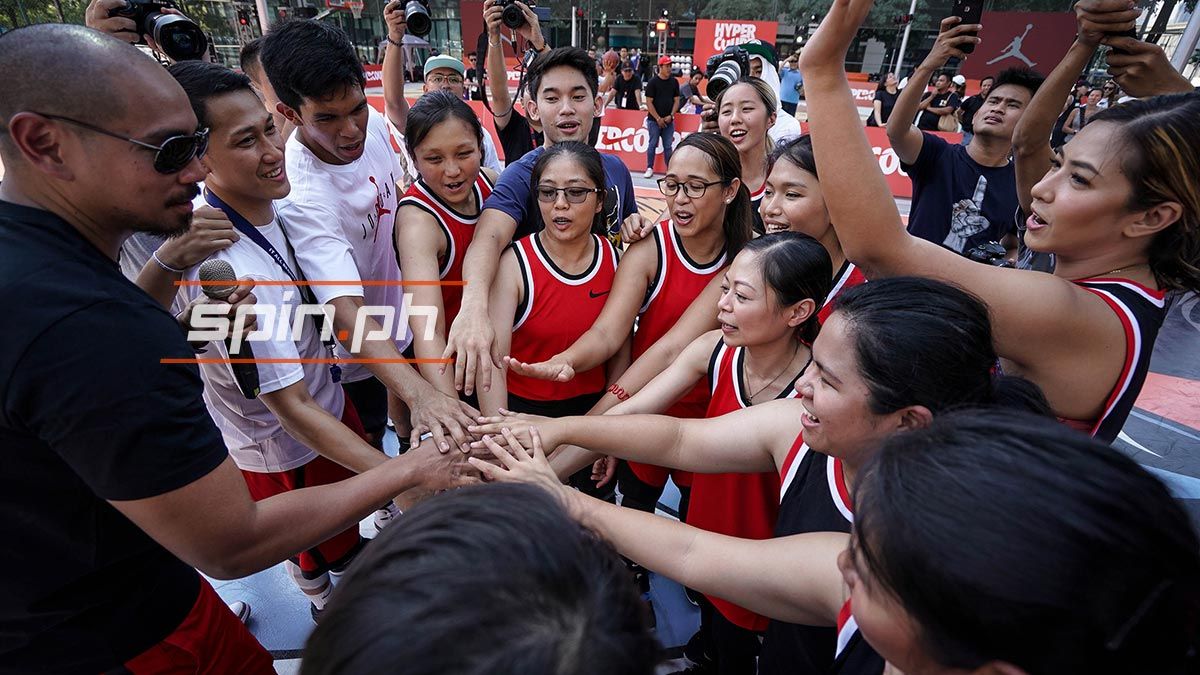 "Women right now have all the options that men have, so equality talaga, so whatever we offer the male ballers, we also offer to women ballers because they are very capable," said Nunag.
Meanwhile, Nike also introduced the Nike Hyper Court 2.0, the on-court digital experience where more exclusive HD basketball contents are offered.
The mobile application offers LeBron James, Kevin Durant and Kyrie Irving's training programs, each with a unique set of drills.
The players have to go through four levels of training - rookie, veteran, all-star and MVP. The final level needs a a verification from the coach to earn the title.