In a few hours, the 2019-20 NBA season is about to commence.
Many describe this particular year of basketball competition as "wide-open," with the record number of moves involving big names turning the league upside down. Still, some teams are more favored to get the chip than others.
In the East, the Milwaukee Bucks, Philadelphia 76ers, and Boston Celtics are considered shoo-ins, while the Los Angeles Lakers, Los Angeles Clippers, Houston Rockets, Denver Nuggets, Portland Trail Blazers, and Utah Jazz are viewed as sure bets in the West. Meanwhile, the level of disrespect that last season's finalists, the Golden State Warriors and reigning champions Toronto Raptors, are receiving is unreal.
Those two aren't the NBA's biggest dark horses, though. Don't be surprised if one of these underdog crews shocks the world come playoff time:
Phoenix Suns
Starting lineup: Ricky Rubio, Devin Booker, Kelly Oubre, Dario Saric, Deandre Ayton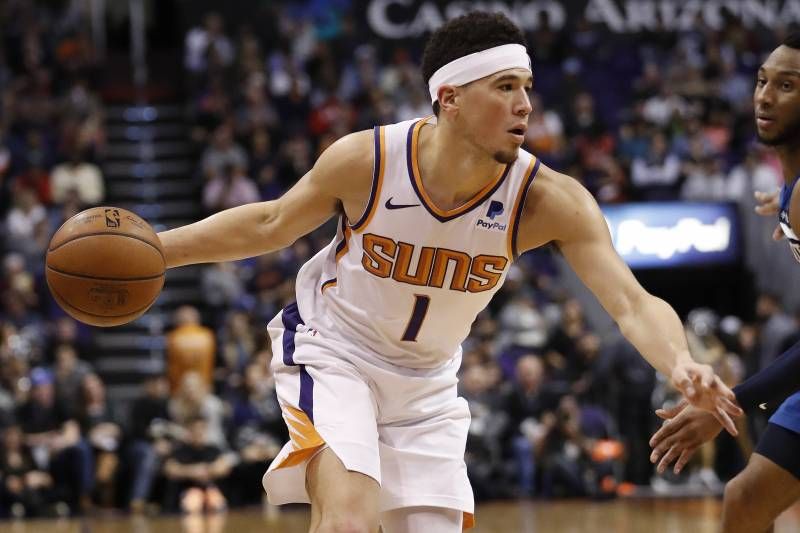 Continue reading below ↓
Recommended Videos
Charles Barkley won't have to go off on another one of his all-time rants, after the Suns was able to put together a pretty decent squad this summer. Phoenix's rise will ride on the progress of Devin, 22 years old, and Deandre, 21, but their underrated offseason acquisitions will be the ones to get the team over the hump.
This may be the first time that D-Book will share the backcourt with a true facilitator in newly minted FIBA World Cup MVP Ricky Rubio, while Dario Saric is an upgrade over Dragan Bender and better fit to Ayton. If Oubre aka "Tsunami Papi" sustains his career run with the Suns last season (18.9 ppg, 4.9 rpg, 1.6 apg, 1.4 spg, 1 bpg in 40 games) and No. 11 pick Cameron Johnson justifies his draft position, Phoenix might just make some noise in the wild, wild West.
New York Knicks
Starting lineup: Dennis Smith, Jr., RJ Barrett, Marcus Morris, Julius Randle, Mitchell Robinson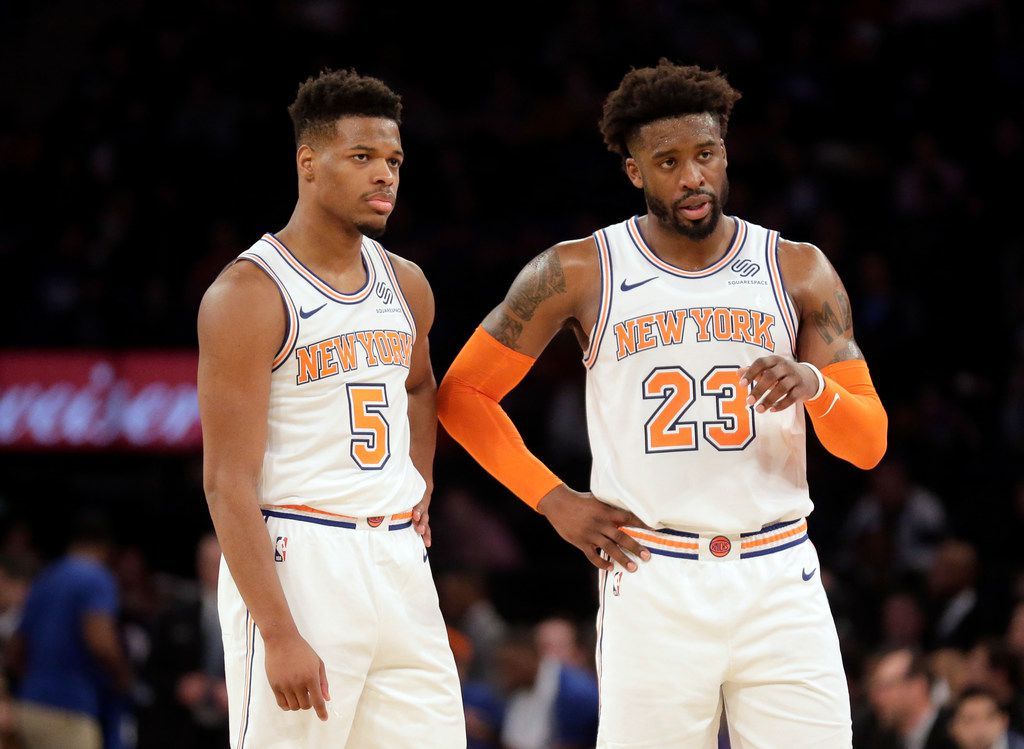 Striking out in both free agency and draft lottery didn't help their reputation as the league's laughingstock. Instead of Kevin Durant, Kyrie Irving, and Zion Williamson, the Knicks added Elfrid Payton, RJ, Julius, and nine more power forwards. Outside the frontcourt logjam, New York actually has a competitive bunch for its conference.
If we're to believe Marcus Morris, they can be the next 1998-99 Knickerbockers, Bad Boy Pistons, or Grit and Grind Grizzlies. Unlike previous New York iterations that were overpaid and underwhelmed, this collection has players with a chip on their shoulder and who aren't afraid to mix it up. Their young wards will be fighting for a spot on the franchise's future plans, while veterans will make the most out of playing under the bright lights of the Garden.
Atlanta Hawks
Starting lineup: Trae Young, Kevin Huerter, De'Andre Hunter, John Collins, Alex Len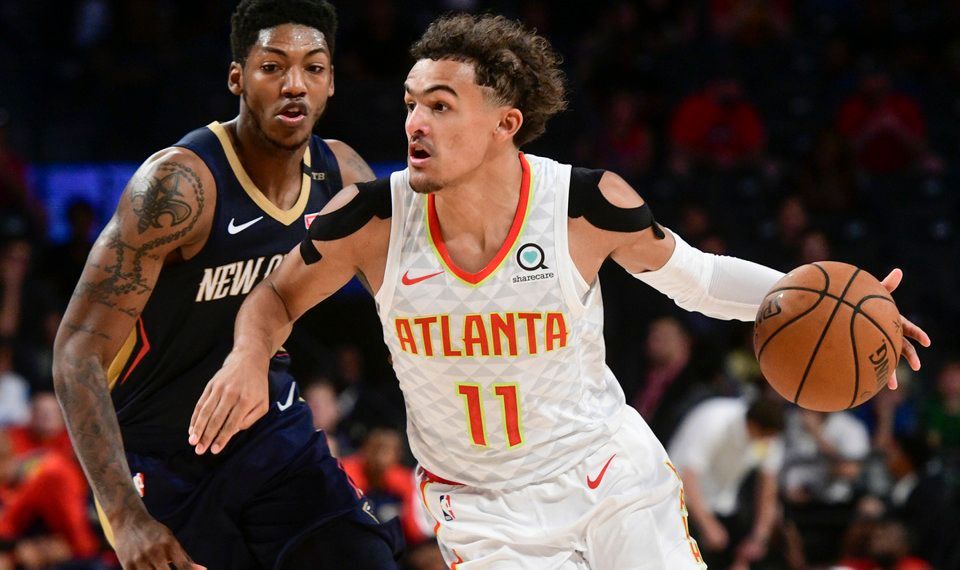 Just like the Knicks, the Hawks will have the East's strength — or lack thereof — going for them in their playoff hunt. Similar to the Suns, Atlanta's fortunes rests on its own pair of 20-something franchise cornerstones, not to mention the immediate impact of lottery selections De'Andre (No. 4) and Cam Reddish (No. 10).
Trae looks to build on his ROY runner-up campaign (19.1 ppg, 8.1 apg, 3.7 apg, 30.9 mpg) and scorching second-half finish, while Collins has to stay healthy to hold down their relatively thin frontcourt rotation. More than their low-risk, high-reward acquisitions (Chandler Parsons, Jabari Parker), the Hawks would love to give their prized rookie swingmen significant minutes. The likes of Evan Turner and Allen Crabbe stand in the way of Hunter and Cam's quest for playing time.
Minnesota Timberwolves
Starting lineup: Jeff Teague, Andrew Wiggins, Jake Layman, Robert Covington, Karl-Anthony Towns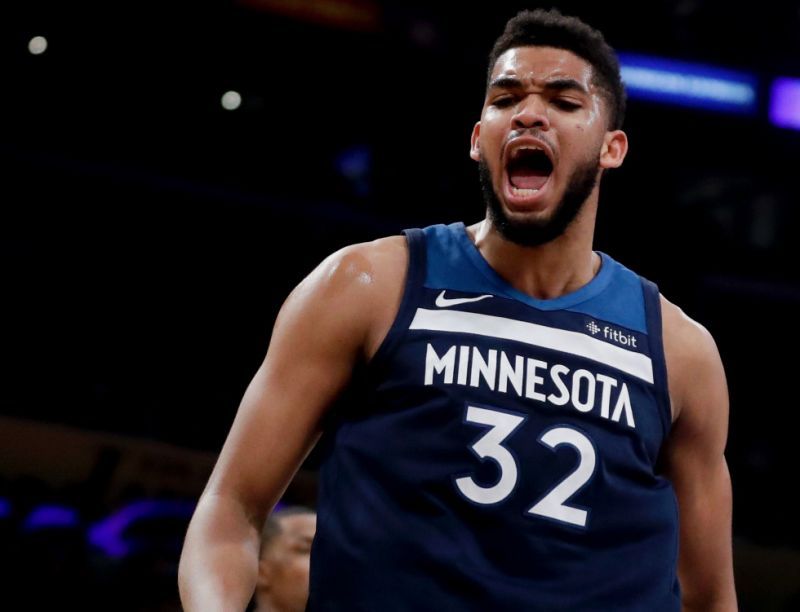 Almost a year removed from the whole Butler brouhaha, the Ryan Saunders era in Minnesota gets a fresh start. The Wolves were all over the news last season, but mostly for the wrong reasons. It isn't a good sign when a team's biggest headline is The Return of Derrick Rose for the nth time as a glorified sixth man.
The career trajectories of their two best players, in terms of talent level, are headed in different directions. As KAT was named an All-Star for the second-straight year, Wiggins gained notoriety for his mid-range inefficiency (11th-most ill-advised jump shots, 34.7% success rate). A redemption season from the 2015 ROY, plus Covington, Josh Okogie, and newcomer Jarrett Culver realizing their full two-way potential, could be enough for the T-Wolves to nab one of the lower seeds in their conference.
Sacramento Kings
Starting lineup: De'Aaron Fox, Buddy Hield, Harrison Barnes, Marvin Bagley III, Dewayne Dedmon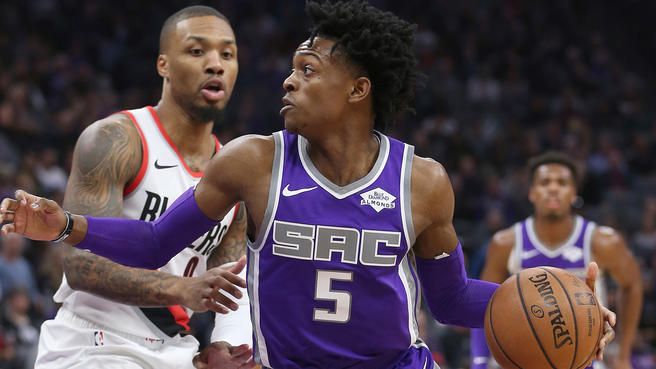 The Kings barely missing the playoff bus early this year is indicative of the culture change that has reaped rewards for the perennial cellar dwellers. This time around, newly hired head coach Luke Walton takes a crack at leading Fox, Hield, and the city of Sacramento to their first postseason berth since 2006.
Dedmon and Richaun Holmes will try to fill the void left by Willie Cauley-Stein, especially because Bagley (62 games) and Harry Giles's (58) health are always in question. Barnes has to work extra harder to keep his starting spot and validate his four-year, $85 million contract extension, with FIBA World Cup Top Scorer Bogdan Bogdanovic breathing down his neck. Sactown fans expect nothing but a lengthier basketball calendar, as De'Aaron and Buddy make their case for best backcourt in the league.