CHRIS Paul should've known better before giving a sneak peek of his recent shoot for ESPN Magazine's annual Body Issue.
As much as we admire the 34-year-old Oklahoma City Thunder guard being proud of his body transformation, it might not be a good idea for him to upload photos of him awkwardly posing in his birthday suit, especially with fellow players lurking on social media this offseason.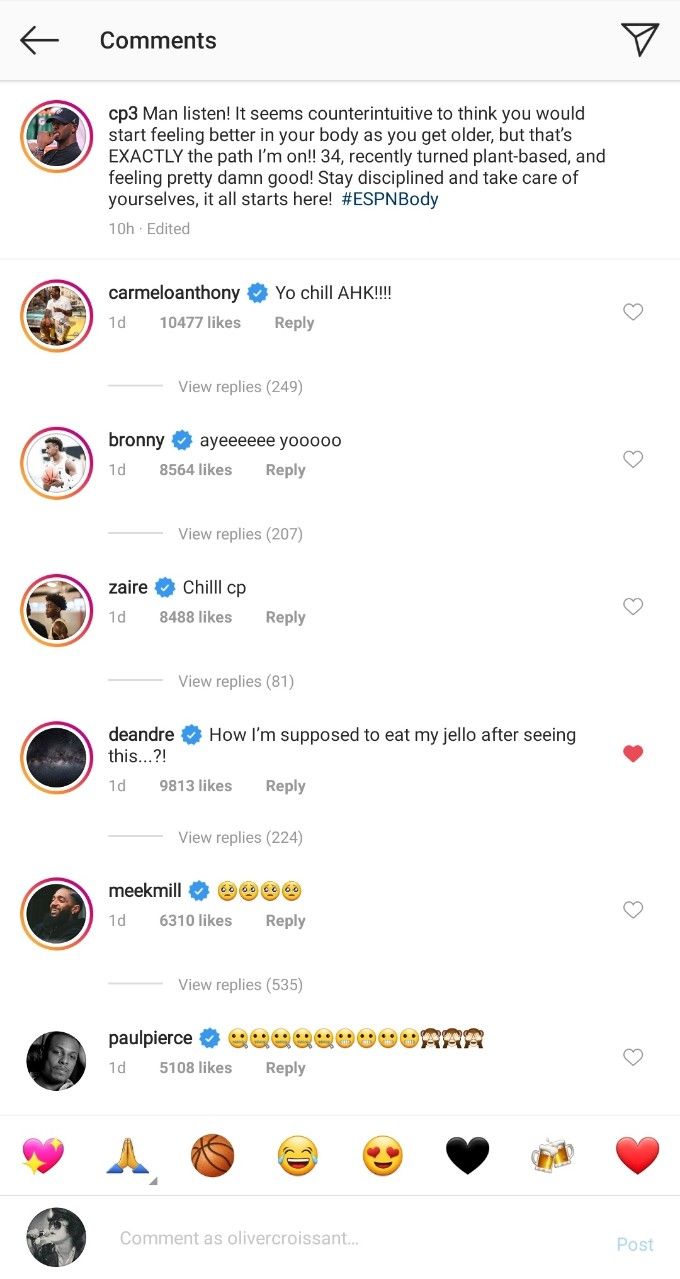 CP3 meant to inspire with a caption about aging well and going vegan, but instead his NBA peers roasted the butt-naked nine-time All-Star.
Paul's former Houston Rockets teammates, Carmelo Anthony and PJ Tucker, were caught off guard by the playmaker's new look, while ex-Clipper DeAndre Jordan wrote, "How (am I) supposed to eat my jello after seeing this?"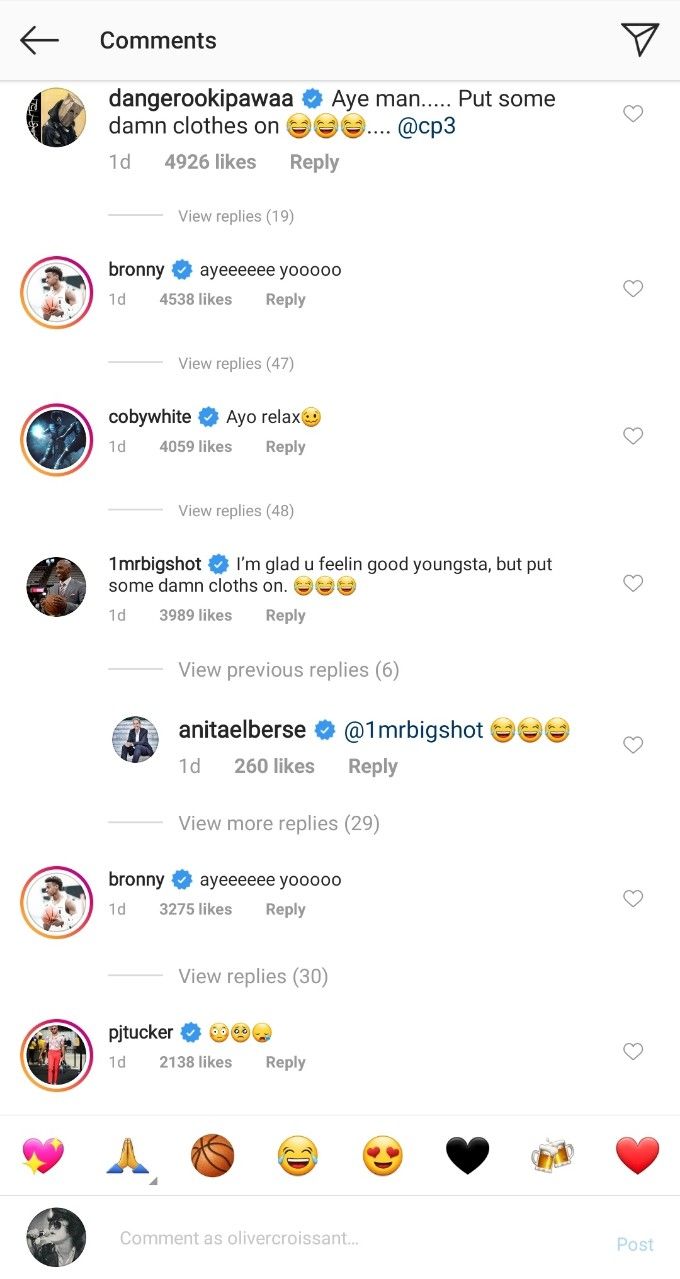 Retirement didn't stop Paul Pierce and Chauncey Billups, who both played with him in Los Angeles, from telling the Point God to "put some damn clothes on."
His two other Banana Boat brothers, LeBron James and Dwyane Wade (2016 Body Issue), have yet to react to the revealing gallery, but their sons Bronny and Zaire made sure that Uncle Chris doesn't go unnoticed.
The collective response isn't surprising since Paul shared in his interview with ESPN Magazine that the only one who knew about this was Trevor Ariza, and "He talked all types of sh*t, ha ha!"
Recommended Videos