WORKING eight to five every day is stressful and sometimes boring.
But the NBA added a little fun for Makatizens by turning the Sedeño underpass in the country's premier business district into a basketball-inspired walkthrough.
Logos of the NBA's 30 teams were painted on the ceiling, while the sidewalls feature the star players of each ballclub under the project initiated by the American league with the help of a local out-of-home vendor.
The NBA is actually leasing the space.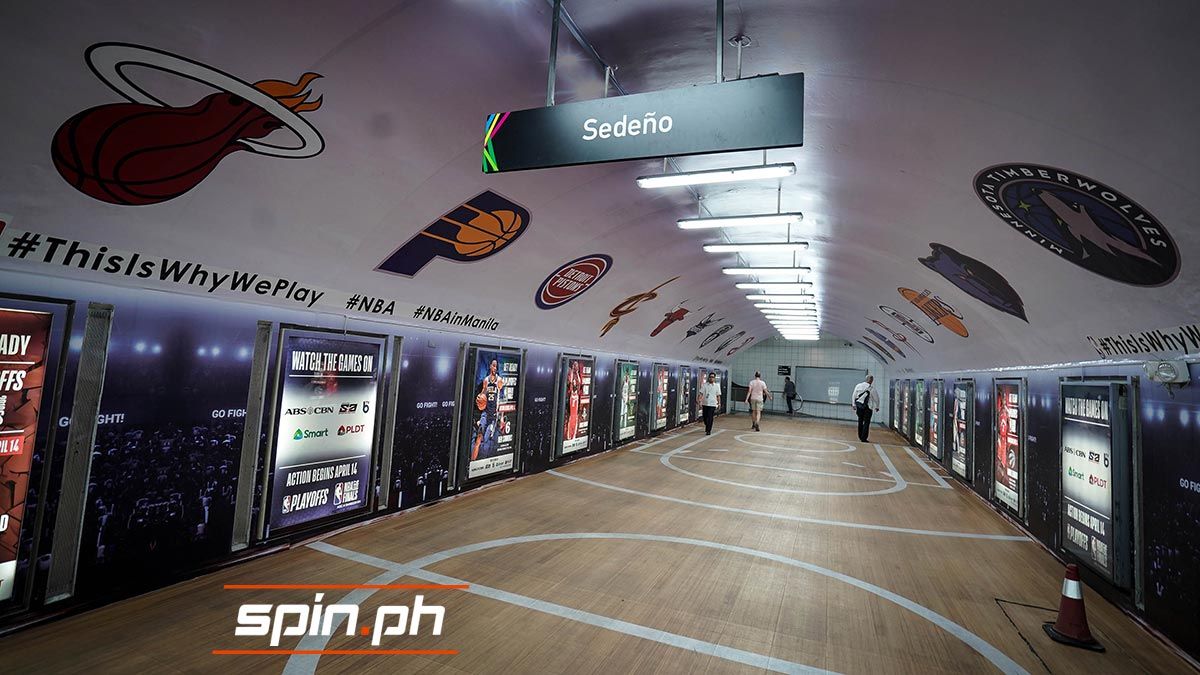 Completing the basketball feel is the concrete flooring which was transformed to look like a wooden floor, just like a real basketball court.
Continue reading below ↓
Recommended Videos