THERE'S BEEN a lot of talk about name, image, and likeness (NIL) laws and rules concerning student-athletes in the United States. In the US, past NCAA rules had prohibited student-athletes from receiving compensation for their NIL, with student-athletes who did receive compensation disqualified from participating in NCAA tournaments and events.
This, however, has all changed. Individual states now have their own laws allowing student-athletes to be compensated for their NIL. Because laws override rules, the NCAA has now allowed student-athletes to be compensated for their NIL — at least to a certain extent — without affecting their eligibility.
The whole NIL issue in the United States, meanwhile, flew over our heads here in the Philippines simply because it was a non-issue for our student-athletes.
Student-athletes have always been allowed to be compensated for their NIL in the Philippines. There are no laws or school athletic associations that prohibit student-athletes from signing an endorsement deal.
It may be one of the few instances where the Philippines was a bit more "progressive" than the United States in terms of sports law.
(For more on sports law issues, visit Batas Sportiva.)
What you need to know about the Student-Athlete Protection Act and commercialization
The Student-Athlete Protection Act (SAPA) was passed in 2015 to prohibit the commercialization of student-athletes — but it is silent when it comes to NIL. In fact, a careful reading of the SAPA reveals that the commercialization the law seeks to protect the athlete from is directed at schools and not brands.
ADVERTISEMENT - CONTINUE READING BELOW ↓
Section 6 of the SAPA explicitly states that "schools shall not offer a student-athlete or the immediate family members benefits or incentives beyond [the allowable benefits and incentives enumerated in the law] which are contrary to the nature of amateur sports and which may result in the commercialization of a student-athlete."
The SAPA prohibits the school from "commercializing" the student-athlete. The SAPA doesn't prohibit the student-athlete from voluntarily entering into a commercial or endorsement agreement with a brand to monetize his or her NIL.
In terms of rules of athletic associations, like our own NCAA and UAAP, it seems silent as well. There doesn't seem to be any rules regarding NIL and how it may affect a student-athlete's eligibility. But if I may add, there doesn't seem to be rules that we know of, since we would still want to have NCAA's and UAAP's rules made public just for transparency and academic purposes.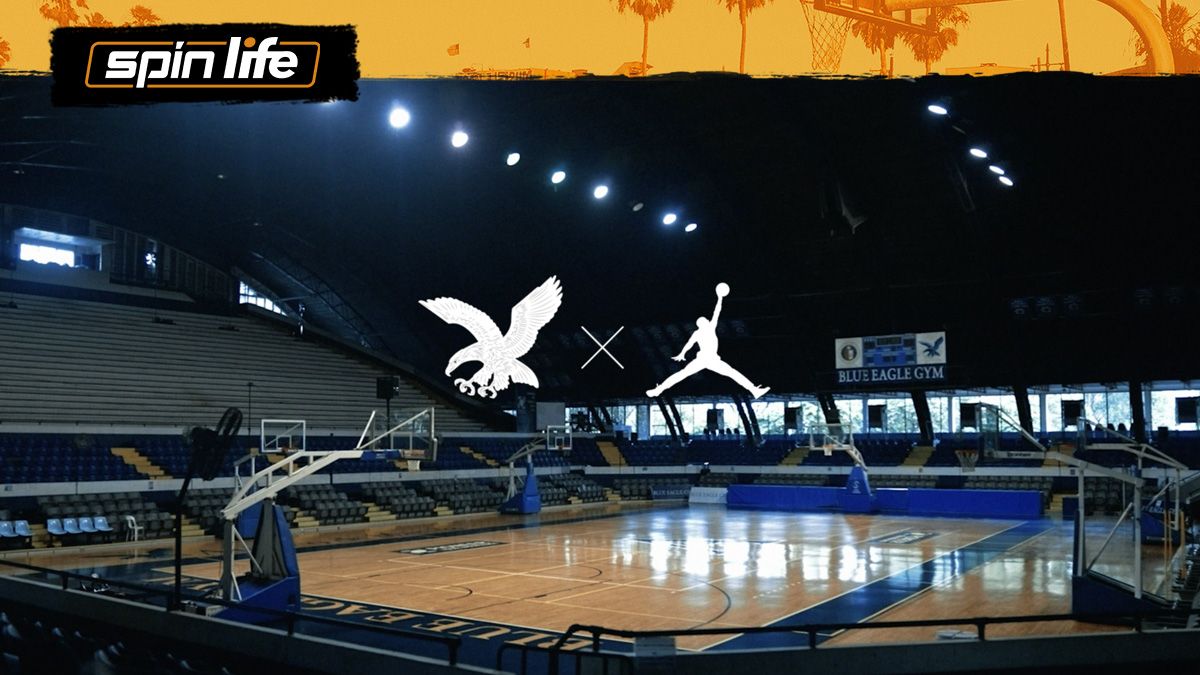 The student-athlete's NIL v. school rules
Does this mean that student-athletes are given free rein to enter into NIL deals with whomever he or she chooses?
Not really. While the SAPA and the athletic association rules are silent on the matter, student-athletes must still comply with the rules of their own schools and their own schools' NIL deals with their own brands.
Schools have their own deals with brands (for example, Ateneo with the Jordan Brand), and these deals may prohibit the student-athletes from signing a NIL deal with a competing brand. Student-athletes must comply with school rules, because as the SAPA makes clear, student-athletes are students first and within the authority of their respective schools.
Imagine a situation where School A has an exclusive sponsorship deal with Nike, but the star student-athlete of School A already has her own deal with Adidas. Can School A, under its own contractual obligation with Nike, demand that its star student-athlete lace up in the free shoes from Nike? And can Adidas prohibit the star student-athlete from appearing in a Nike promo advertising the apparel and jersey of the school?
It's a tricky situation that will lead to a ton of unwanted stress on all sides involved.
Another stress point between schools and its student-athletes with NIL deals is the use of the school's registered trademarks. In the example above, imagine if Adidas asks the student-athlete to pose for a billboard on EDSA wearing the jersey of the school — a jersey which contains the logo (a registered trademark) of the school. This unauthorized use of the logo may constitute trademark infringement under the Intellectual Property Code of the Philippines.
ADVERTISEMENT - CONTINUE READING BELOW ↓
Of course, resolving conflicts between schools, student-athletes, and the respective brands will be determined by a lot of factors: the actual wording of the different NIL deals, negotiated exemptions on certain aspects, the leniency on how these deals are enforced, and so on. But these conflicts do happen. It's best to avoid them in the first place.
What schools and athletes need to do
Schools should have a clear NIL policy and educate its student-athletes about it. American universities are now equipped with their own NIL policies to help guide their student-athletes in this new world of NIL compensation. Philippine schools will do well to start making their own.
Student-athletes should also consult with a lawyer and the school before entering into their own NIL deals. It's not all money and free stuff — there's also taxes that have to be paid and schools rules and deals to reckon with. And for those student-athletes who already have their own NIL deals before enrolling with a school, it will be best to disclose these obligations to the school for purposes of transparency and to avoid future problems.
In the end, NIL deals are good for the student-athletes, especially with rising tuition costs and inflation. But these have to be entered with still a bit of caution to avoid any headaches in the future.
Mickey Ingles is the editor-in-chief of Batas Sportiva, practices sports law for ILC Law, and teaches Constitutional Law in the Ateneo Law School. He is also the author of Alinam, a young adult fantasy novel published by Summit Media.