CESAFI Live! Season 19 of the Cebu Schools Athletic Foudnation Inc. (CESAFI) opened with a bang on Saturday at the Cebu Coliseum in a program that included a parade of Cebu's best student-athletes and the coronation of Ms. Cesafi 2019.
The 5-foot-2 Nora Veronique Culaba of the University of Southern Philippines Foundation stood tall as she earned the Ms. Cesafi 2019-College Division crown.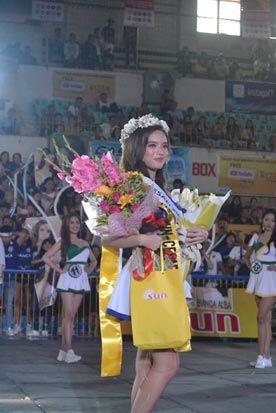 Bianca Reine Co Alba, a Grade 12 student of the Sacred Heart School-Ateneo de Cebu, won the Ms. Cesafi 2019-High School Division title.
Co Alba is excited about using the Cesafi win as a platform for her advocacy — mental health among the youth.
ADVERTISEMENT - CONTINUE READING BELOW ↓