RON Artest is not a good father.

Metta World Peace, though, is trying to be one.

The former NBA champion is well aware of his shortcomings as a father to his Fil-American son Jeron that he'd be the last person to take credit for the younger Artest's achievements.

"He is my son, but Jeron is self-motivated. Jeron was gonna be on this earth whether I brought him here or not," said the enigmatic former NBA player, who played 19 years in the NBA across six teams.

World Peace, however, is trying his best to be there for his son, giving him tips in life and basketball while also coaching him whenever he gets the chance.

One of those bonding moments came in March when World Peace joined coach Bong Ulep in the sidelines for FilAm Sports USA when it participated in the 2019 Chooks-to-Go NBTC League, where the team got as far as the quarterfinals.

But more than the basketball part, World Peace is proud to see how his son values his education, on top of the multitude of skillsets he has in his cupboard.

"He's extremely intelligent. He finished high school at 15 and he was getting offers from Stanford, Berkeley, St. John's, and Ivy League schools like Princeton and Yale," he proudly shared, adding Jeron is also adept in various disciplines like game coding and investments, and often acts as deejay.

Continue reading below ↓
Recommended Videos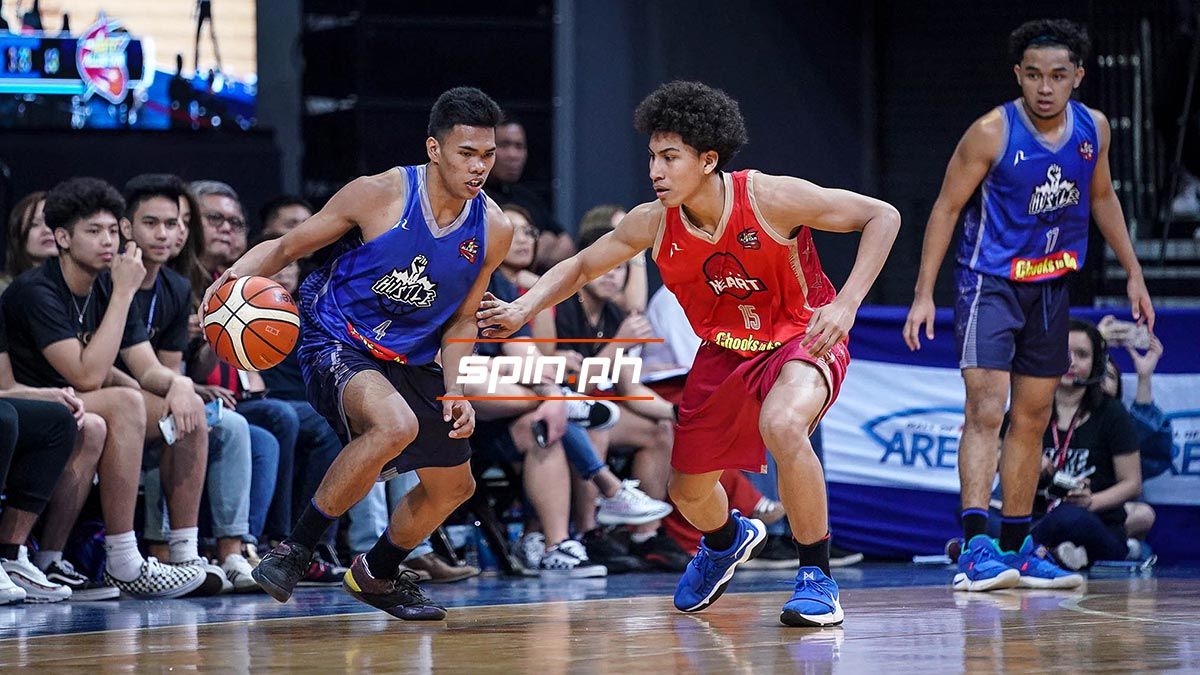 "Education is extremely important to him. He's only 18 years old and he's a little bit different from Metta World Peace," said the former Lakers guard.
"Metta World Peace comes to the Philippines and is coming in as a talent, gets booked to go to China and get endorsement deals. But Jeron is on the business side. He's more of the boss, more of a CEO, more of a product manager, and more of a strategist. He's the type of kid you wanna be in business with and he's the future."

That's why World Peace will be the first to give credit where credit is due when it comes to Artest's upbringing.

"When Jeron was born, he slept on my chest every night. But me and his mom separated," he recounted. "But I didn't train Jeron. His step dad did and I cannot take credit for what he's doing. His mom Jennifer Palma has a lot to do with him."

"We know it's tough out there raising a kid, especially if a dad is not in the kid's life. But I'm just proud that Jenny Palma has been there for Jeron every step of the way."
But in basketball, as in life, the fruit doesn't fall too far from the tree. And World Peace could see some semblance of his tenacious defensive game whenever Artest hits the court.

"I'm his dad, so defense is his passion and I sees that and he loves defense. I don't think he's the fastest, but he's relentless," he said.

But for the 39-year-old NBA veteran, the most important thing he wants his son to learn is that in this world, nothing is handed easily and he has to work for everything he wants in his life.

"He has to earn it, I tell that all the time. We talk a lot and sometimes we train and I tell him, 'Listen son, you gotta get out and just do this yourself. There's nothing I can do and it's all up to you.'," he said.

But this early, World Peace has no doubts that Artest will, whether it's in the NBA or, if given the chance, here in the Philippines.

"Somehow, he was gonna make it and I'm lucky enough to call him my son," he said.