The last time the man born Ronald William Artest, Jr. had his name officially changed, he just won a championship with the Los Angeles Lakers.
Back then, Metta World Peace explained, "Changing my name was meant to inspire and bring youth together all around the world." In a separate interview, he added, "When fans get mad at me, they can't say, 'I hate World Peace.'"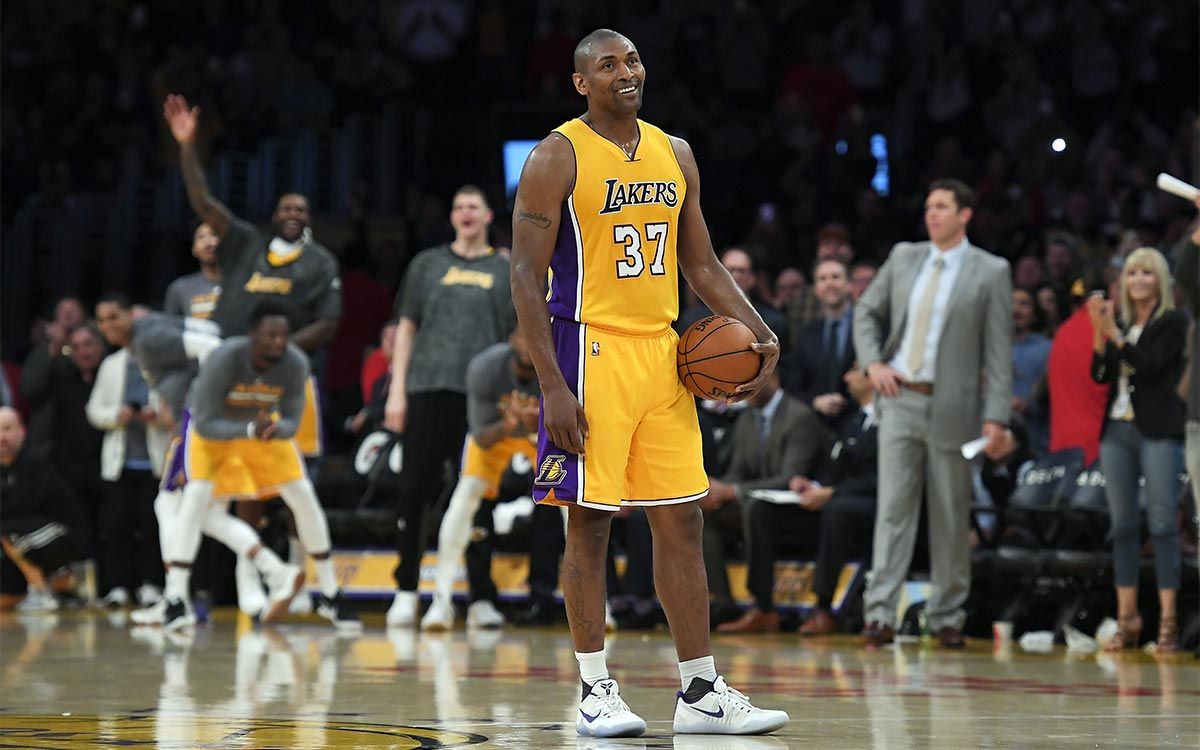 In 2014, he was said to have adopted the title "Panda Friend" while playing in China.
Fast forward to today, and the 2004 NBA All-Star and Defensive Player of the Year has undergone yet another name change.
Continue reading below ↓
Recommended Videos
Speaking on the Inside the Green Room with Danny Green podcast, Metta shared, "Right now, it's funny because I got married, and my name now is 'Metta Ford-Artest.' I actually took my wife's (Maya) last and added it to mine."
The four-time All-Defensive Team member also recalled his first game as Metta World Peace:
"I was like, 'This is the dumbest thing ever.' I was coming off of the bench at that time, in 2011, and they say, 'Metta World Peace!'' And I remember not wanting to take off my warmup. It was embarrassing. So I did think about changing my name back, but then, people got used to it."
We're actually surprised he didn't go for Corona Artest or Metta COVID in the midst of a pandemic. The year hasn't been good to everyone so might as well let the newlywed take on a new label.
Watch the whole interview: