THE beauty of Masungi speaks volumes of how breathtaking nature could be. It's a different form of discovery since we were navigating through stone steps, braided ropes, hanging bridges and even bending our knees as we went by caves.
Luckily, we got to pick the best time going there. The clouds gave us just the right amount of rain and a peeking sunlight, in time for photo ops (LOL).
We followed the trail for two straight hours with a little help from DIY trail mix, a few liters of water and a positive attitude.
Masungi Georeserve opened its doors last year. I don't want to give away too much details on how it all unfolded and becoming the Masungi we know now since a part of the trip is actually hearing the interesting bits from the park rangers who serve as guides. They are pretty cool. I love their enthusiasm. It was genuine and you could feel they love what they do, sharing to visitors the importance of conserving nature.

A FOGGY START
Continue reading below ↓
Recommended Videos
My eyes sparkled with anticipation as my friends and I walked along the foggy path. As protection against the elements, I had on a raincoat and a well used pair of sneakers.
As I looked at the natural surrroundings, I can't help but appreciate how clean and well-kept the place was.
At the start of the trail, visitors can do warm-ups or rest easy before the hike begins. We made sure we made a restroom stop because there are no CRs once you we start hiking.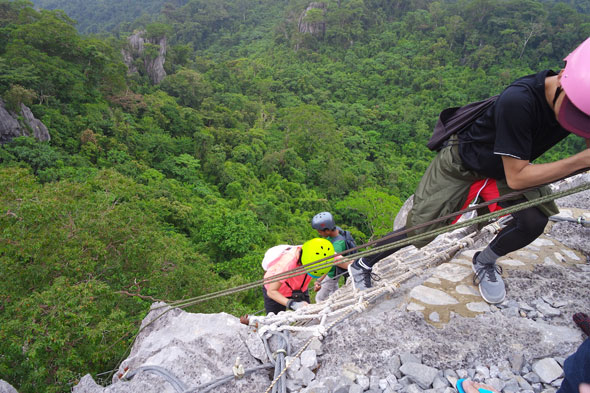 THE HIKE
The hike will test your sense of balance and stability. If you're up to the challenge, you will definitely enjoy the experience. I recall swearing after I made the mistake of looking down while crossing a narrow bridge made up of steel wiring (God knows how many feet I was above the ground!) but it was exhilarating and fun. It's just too beautiful not to experience.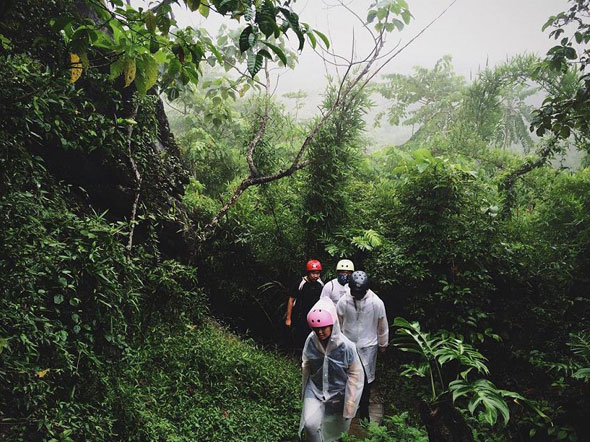 Once you go further, you'll feel like nature is embracing you in the best possible way. It feels like you're closer than ever to the rainforest and you could not help but listen to the most peaceful sound that is practically non-existent in the city.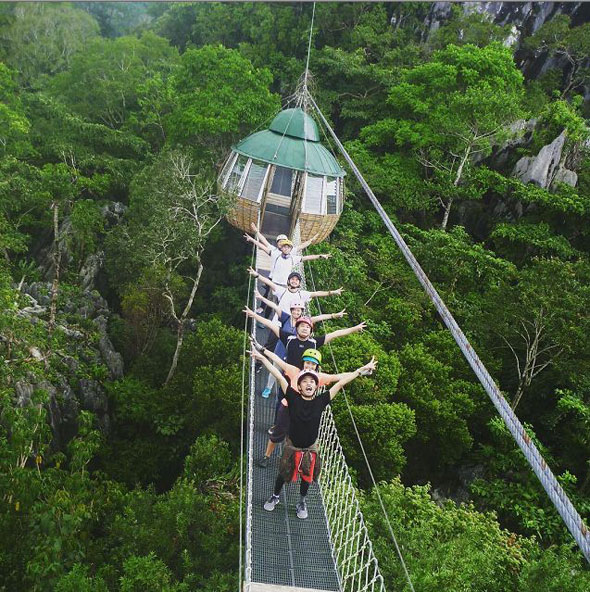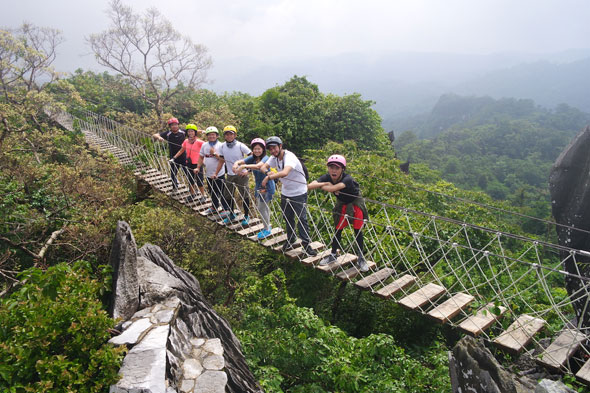 This scene is where I wanted the moment to last longer. This is where I learned how to trust the ropes.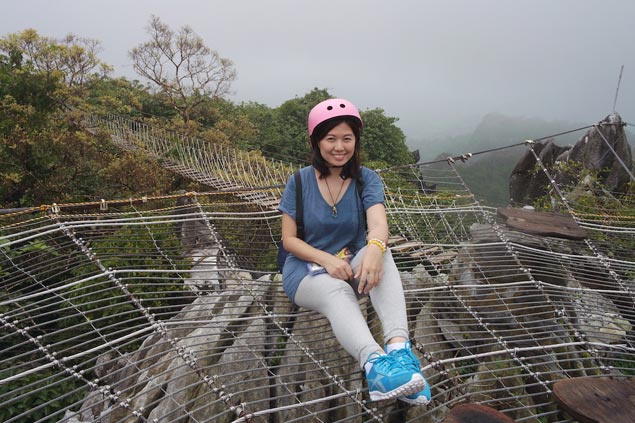 HEADING BACK
During the descent, I appreciated that the trail leads to a different exit, thus allowing visitors to see more of the nature reserve rather than seeing a repeat of the views en route to the summi. Traverse hikes rule!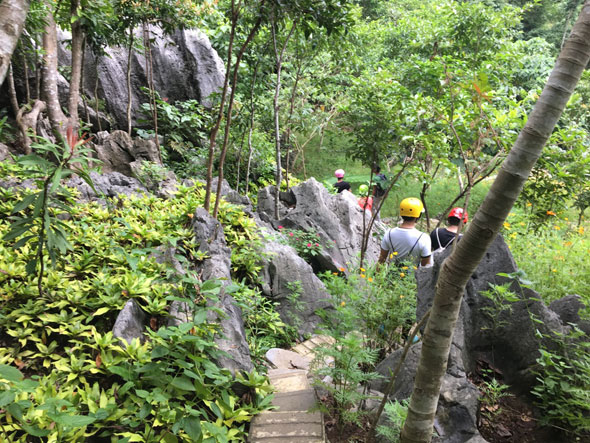 WHERE TO FIND MASUNGI
Just pack your bags and leave!
Masungi Georeserve
Location: Kilometer 45, Marcos Highway, Rizal, Philippines (inside the vicinity of Garden Cottages); Travel time is about one hour and 30 minutes from Metro Manila
Email: trail@masungigeoreserve.com
Website: http://masungigeoreserve.com
Follow Masungi Georeserve on Facebook and Instagram