THE city of Malolos will commemorate the 115th anniversary of the first Philippine Republic with a festival for bike aficionados on January 25-26.
The 1st Malolos Bike Festival will be held at the newly-built Malolos Sports and Convention Center where all cycling communities, bike clubs and bicycle collectors and enthusiasts are invited to attend.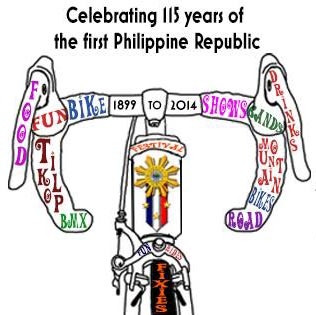 The Malolos City 2014 Bike Show will have the following categories: retro-bicycles from the 19th century to the 1990s; folding bikes, fixie bikes, mountain bikes, road bikes and best-dressed Japanese bikes. Winners will be given cash prizes.
Other highlights of the two-day event includes the MTB Enduro-Cross Dirt Track and the BMX Street, Box, Jump and Flat Land competitions. Also on display are bicycle collections from all over the world representing different genres.
Organizers will also hold three fun rides around the city starting on Saturday morning: the Malolos Visita Historica that will pass through the city's historic buildings; a night lantern parade and the 40-km Fiesta Republica Salubong Ride where bikers from Manila and Bulacan would converge for a critical mass ride to promote the bicycle and pro-environment causes.
ADVERTISEMENT - CONTINUE READING BELOW ↓
Malolos, a center of industry and commerce in Bulacan in the 19th century, was the site of the constitutional convention of 1898, known as the Malolos Convention and served as the capital of the short-lived first Philippine Republic. The first Philippine Congress convened at the Barasoain Church and the convent of the Malolos Cathedral served as the presidential residence of revolutionary leader Emilio Aguinaldo.
For more info: call 09332412383 and look for Toti Villanueva.
For details on how to register and join, criteria for judging and prizes, as well as participation in the bike show, visit: https://www.facebook.com/pages/Malolos-City-Bike-Festival-2014/658110657586044