READY TO see our SEA Games athletes like you've never seen them before?
Freelance artist Maku turned the 30th Southeast Asian Games into a colorful visual account with a full album of artwork, featuring some of the athletes who've brought home the gold in the past two weeks.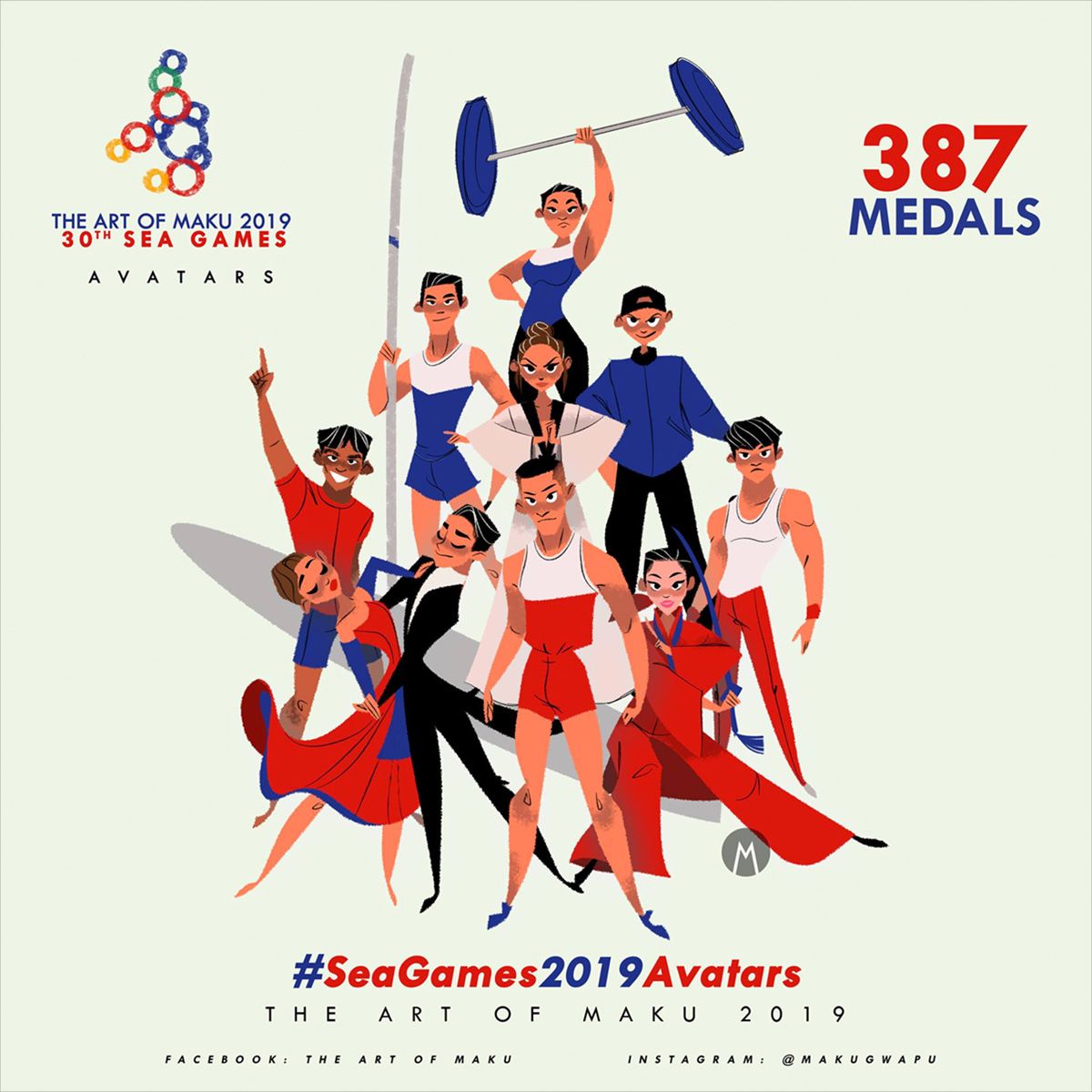 "Even though sports and arts are two different worlds, I want them to feel that we are here to support them. I am a huge supporter of Pinoy pride. I always draw champions of our culture and nationality," he shared with SPIN LIFE.
ADVERTISEMENT - CONTINUE READING BELOW ↓
The 22-year-old character designer took one whole day to finish the 11 illustrations, creating cartoon versions of world-class gymnast Carlos Yulo, Pauline Lopez of taekwondo, Filipina weightlifter Hidilyn Diaz, hero surfer Roger Casugay, rising skateboard star Margielyn Didal, and more.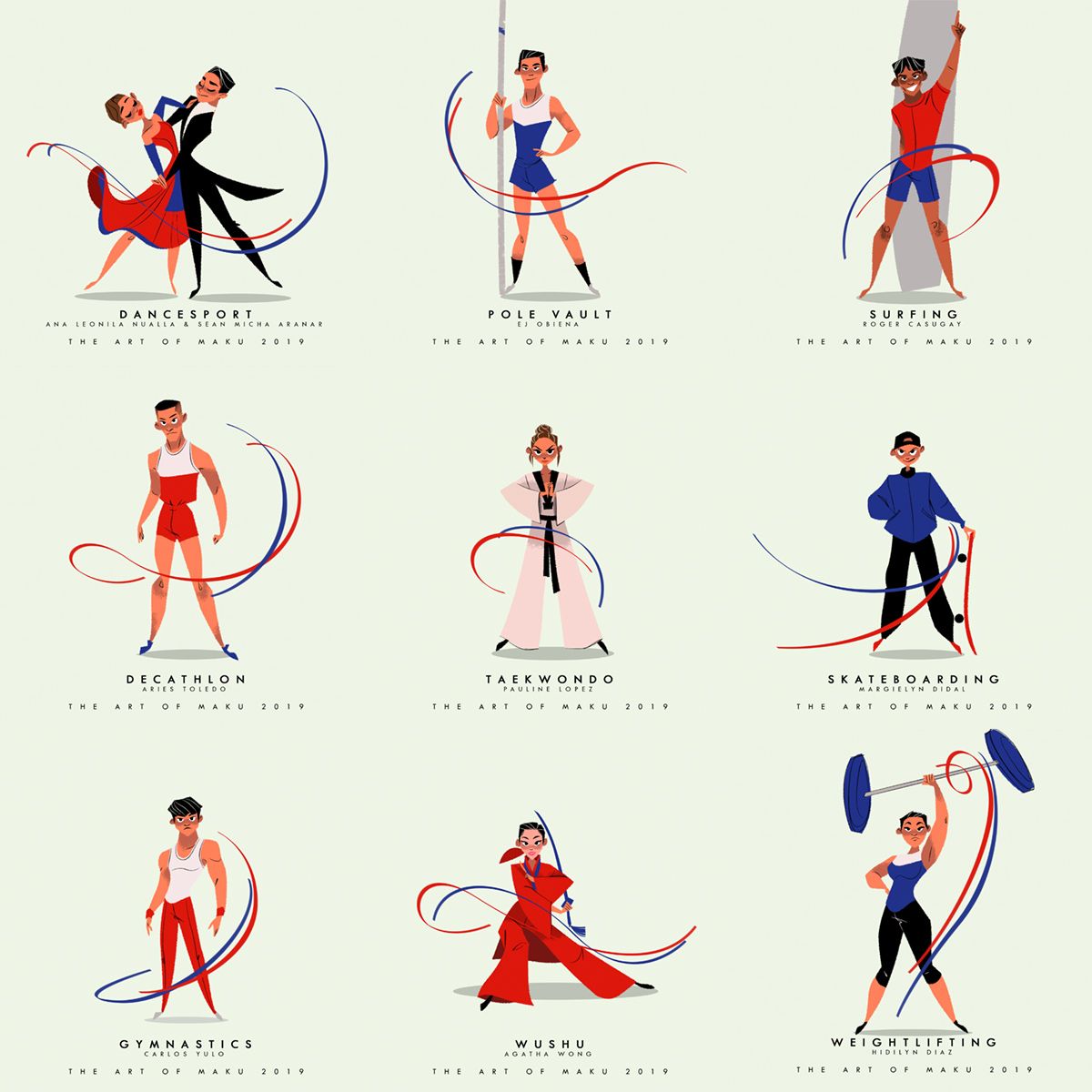 ADVERTISEMENT - CONTINUE READING BELOW ↓
On his Facebook page, he captioned his album: "Congratulations to every single one of you, you've worked so hard. Please continue to share the stories of your hard work, and be a model of an active youth."
More than just making mere drawings, the artist wants his drawings to shed light on how sports can shape society.
ADVERTISEMENT - CONTINUE READING BELOW ↓
"I think what they're doing can set change to the younger generation. Having shared the stories of hardwork of our athletes, it can inspire people to be more active and productive," he said.
The Tarlac State University student also took advantage of his platform to raise awareness and highlight his advocacy, which is to remind the people that they are essential parts of the society they're living in.
"Little by little, I can tell the world that the real purpose of these works is to tell everyone that each one of us has a purpose in this world."