TWICE-to-beat advantage is quite a luxury in the playoffs.
That's what Lyceum learned the hard way.
Both Lyceum and University of the Philippines finished second at the end of the eliminations of their respective leagues.
But while the Fighting Maroons enjoyed twice-to-beat advantage in the stepladder eliminations of the UAAP, the Pirates weren't given the same edge by NCAA rules.
So while UP got a second chance after losing to University of Santo Tomas, 89-69, on Sunday afternoon, the Lyceum's season came to a sudden end after a 92-88 loss at the hands of Letran on Friday.
"It's something na hopefully, we did," rued Lyceum coach Topex Robinson, whose team finished with a 13-5 record in the and sat idle for 23 days before facing the winner of the clash between No. 3 Letran and fourth seed San Sebastian.
"Parang nawala yung essence of being No. 2 eh. You prepared all year long to be in that spot," he added.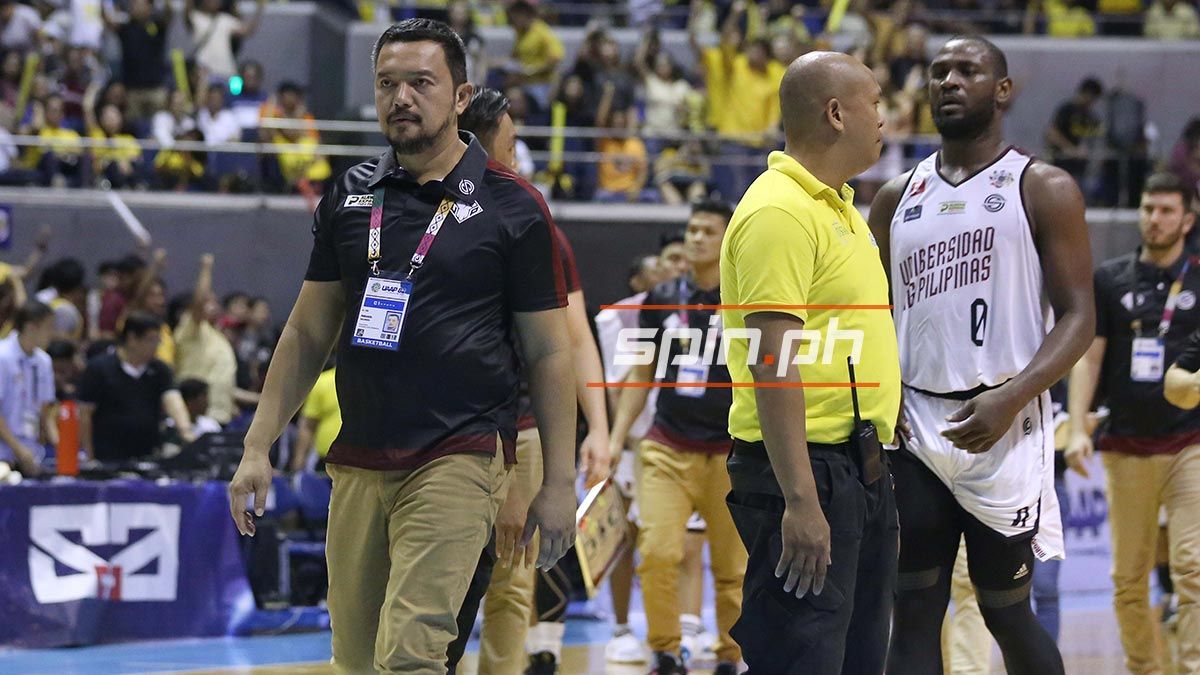 Continue reading below ↓
Recommended Videos
While saying he didn't want to use the lack of twice-to-beat advantage as an excuse, Robinson said he hopes the NCAA revisits its rules when it comes to the stepladder format.
"I hope they look at it. Baka di kami ang beneficiary next year, pero sana magkaroon ng ganoong balance," he said. "You practice all year long, and what's the No. 2 about kung wala rin naman palang advantage?
"Actually, lugi ka pa nga kasi ang tagal ng break. I hope it's something the NCAA looks at."
In contrast, UP feels fortunate to have that cushion after losing to UST in a 20-point rout.
"Yun nga sinasabi ko, na we were blessed enough," said coach Bo Perasol, thankful for the twice-to-beat edge the Fighting Maroons gained after finishing second to unbeaten Ateneo in the eliminations with their 9-5 card.
"At the end of this, the silver lining is we put ourselves in the situation that we have another chance and that chance is going to be the last one for us. If we want to be given the chance to be in the Finals again, we really have to play better."