FOR Barangay Ginebra coach Tim Cone, his team's mantra of 'Never Say Die' is so much applicable to everyone during the current times where Filipinos are coping with the COVID-19 pandemic.
Speaking in a webinar organized by Manulife Philippines, Cone emphasized the value of not giving up amidst the ongoing crisis that affected the whole world not just from a health standpoint but also other aspects of life including the economic aspect of each individual.
"Never it is more important than right now and what we are going through," said Cone, referring to the NSD attitude. "'Never Say Die' to me is the strength of will. It is the ability to face adversity and never give up. That strength and will to never give up."
Cone spoke in the webinar dubbed as 'The Champion Within' where those who attended got an opportunity to get insights on how to overcome the challenges during the COVID-19 pandemic.
Like everyone else, Cone and Barangay Ginebra are affected by these times as the PBA postponed its 2020 season last March due to the pandemic. The league is now planning to hold a bubble in order to play under a safe environment.
In order to have that NSD attitude, the Barangay Ginebra coach urged his audience in the webinar to be an encourager in these difficult times.
Continue reading below ↓
Recommended Videos
"You have a choice. You can be an encourager or you can be discourager. And right now, in these times, we need the encouragement. That's what keeps us going. That gives us Ginebra that 'Never Say Die.'"
"I say to you and this is important. Encourage yourself during this time. Learn to encourage yourself. Don't discourage yourself because all it's going to do is take your spirit away. Encourage yourself, encourage the people around you, encourage the people that you work with, encourage your family members. That's the thing that will get you back into the fight. That's the thing that will give you that 'Never Say Die' spirit. Be encouragers," said Cone.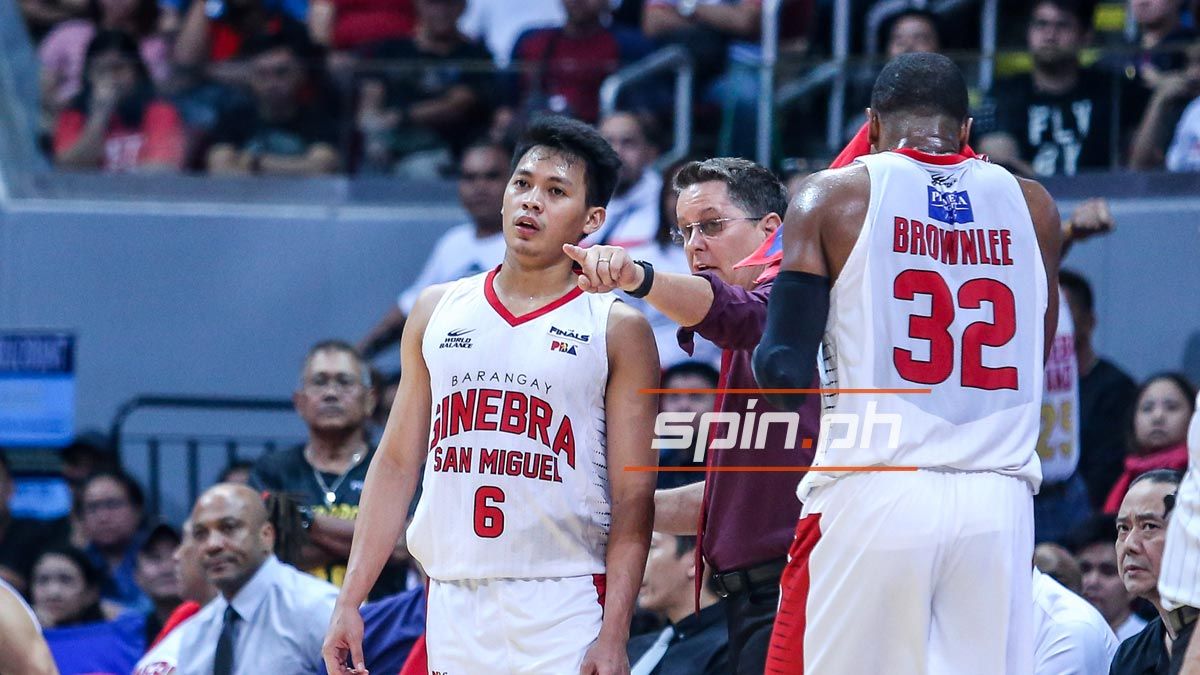 Obviously, Cone can relate to being encouraged with Barangay Ginebra being the most popular ballclub in the country. The 22-time PBA champion said he saw for himself how his team become energized with the support of the crowd.
"We are lucky at Ginebra because we have a passionate following and we have fans that show up every game. In the other teams that I was on – Alaska and Purefoods – and of course, I watch other teams, you get down by 12, 14 points in the fourth quarter. I tell you, it's tough to comeback. You look at the score and say, 'I don't know if we can come back.' The energy starts to leave the players, you see the players start to slump and the body language is different. It's that strength of will that not everybody has that they can rely on to get them going."
"But for Ginebra, we had that adoring crowd that is going to cheer for us whether we are up 10 points or we are down 10 points. When they cheer for us, they fill our spirit and it encourages us, and that gives us the strength of will. Suddenly, we are optimistic. Suddenly, we have energy. Suddenly, we believe that we can win this basketball game," said Cone.
___
Spin fans unite at the Spin Viber Community! Join the growing community now and complete the experience by subscribing to the Spin Chatbot.