The absolutely massive Esports and Gaming Summit, or ESGS, is back for its sixth year. While it won't have the nail-biting matches of the Road to Nationals like it did in 2018, there's still plenty to get hyped about when the gates swing wide open this weekend.
Watch the SIBOL Philippine team in action
Before they head for the SEA Games this November, the SIBOL Philippine team will make a pitstop at ESGS. They'll be going up against GILAS in the Mobile Legends: Bang Bang showcase on Saturday at 8pm.
Here's a full look at the event schedule across all three days.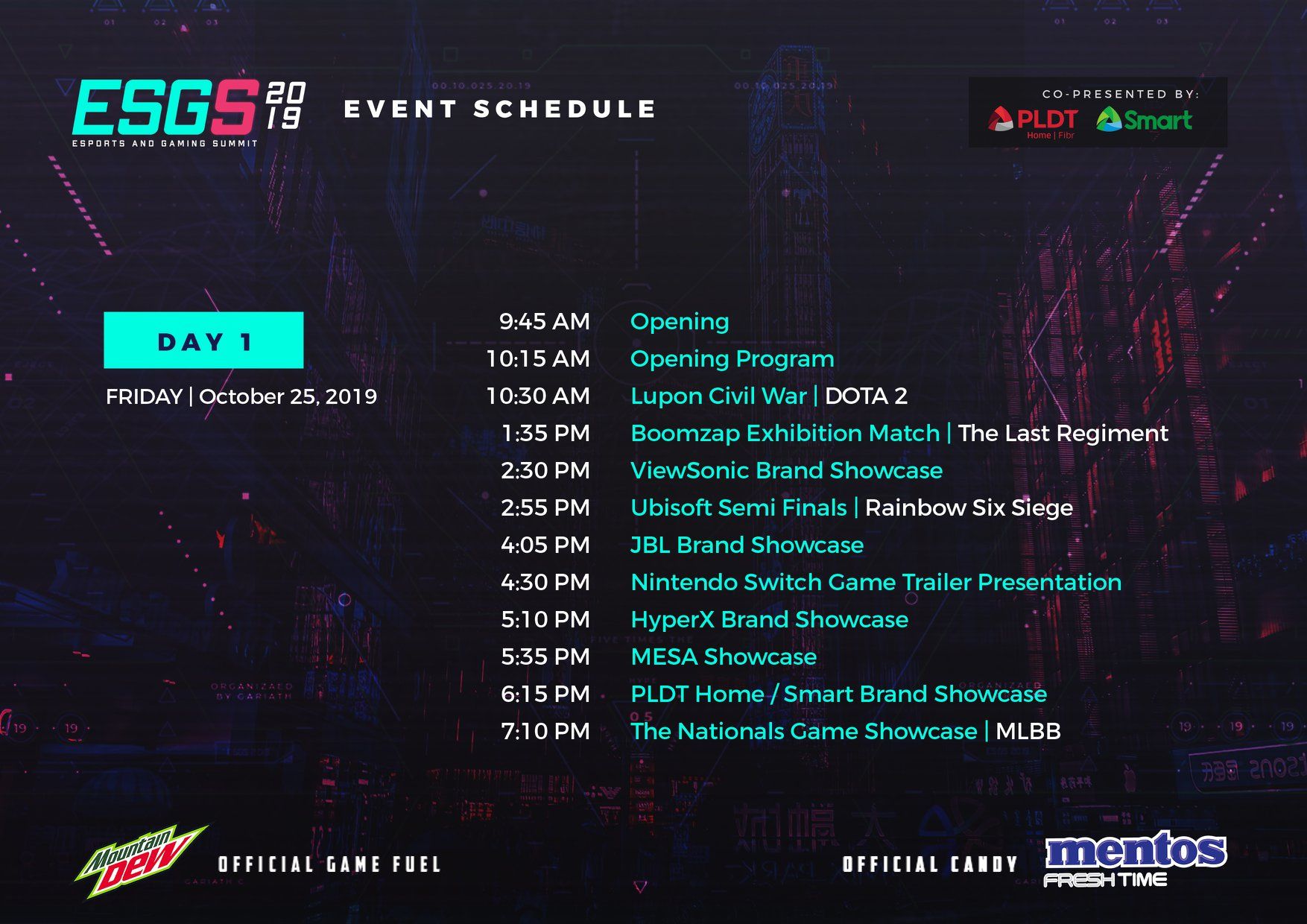 Continue reading below ↓
Recommended Videos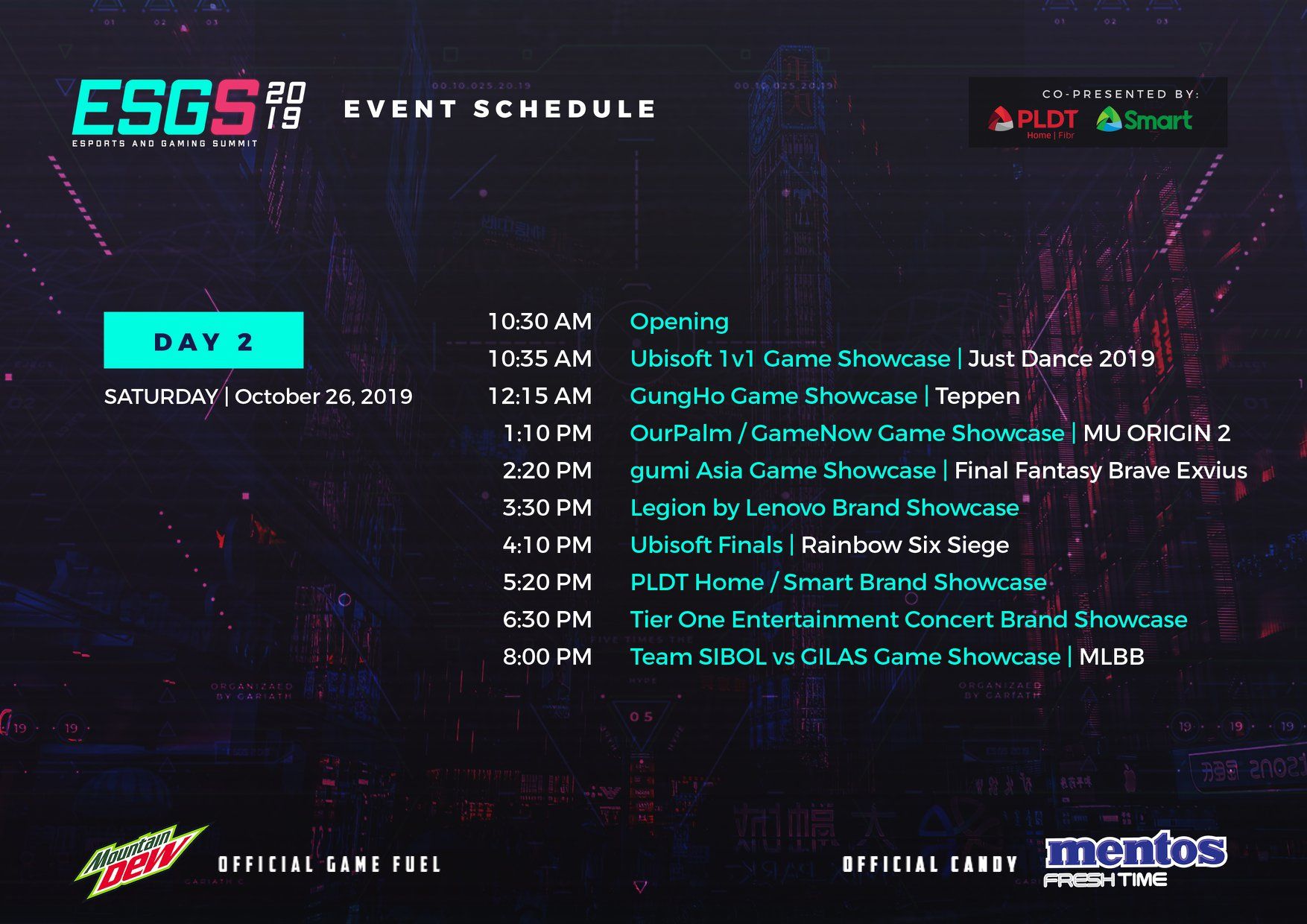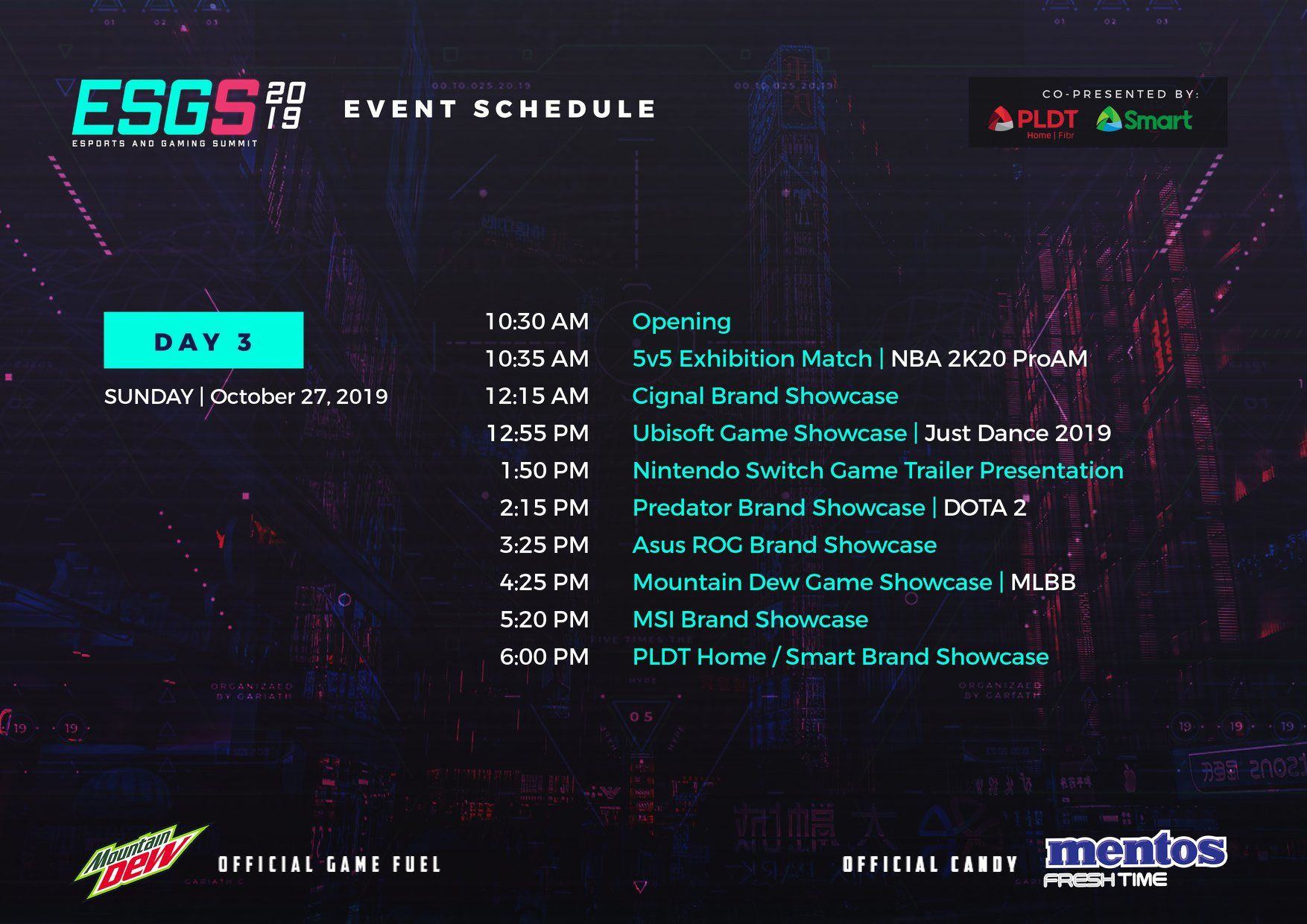 Other popular multiplayer games, like Rainbow Six Siege and NBA 2K20, will also have matches on the main stage.
Nintendo will have a major presence on the convention floor.
Thanks to its official regional distributors Maxsoft, the legendary video game company will have a game trailer presentation scheduled for Friday and Sunday. As for what title Ninty will be showcasing, everyone's still keeping mum. Still, Maxsoft will have a booth where attendees can try out new and upcoming titles on the Nintendo Switch.
Game publishers such as Capcom, Ranida Games, Gumi, Boomzap, GameNow, and Kojima Productions will also be present at ESGS.
If you're looking to try out some new gear (and maybe score a few deals), you can also visit the booths of major hardware exhibitors such as Asus Republic of Gamers, MSI, Predator, Legion by Lenovo, HyperX, Cosair, ViewSonic, Gamdias, XPG, Steelseries, Powercolor, Bloody, JBL and more.
Here's the official event map: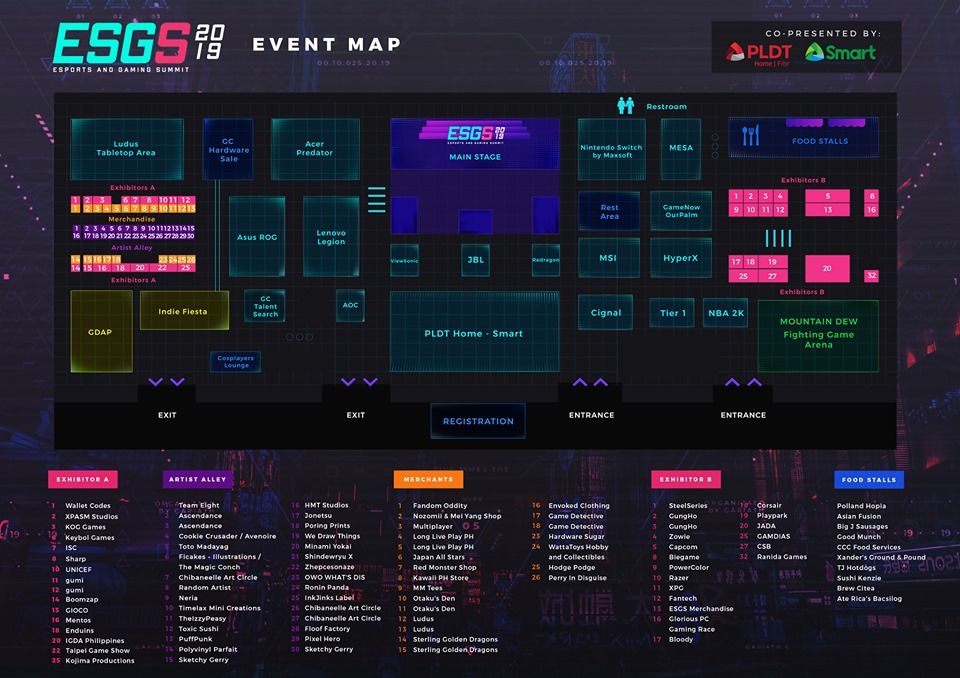 Hang out at Cyber City
This huge gaming zone (within a gaming zone) will let convention attendees kick back and (yes) recharge their devices, hang out with fellow gamers, and try out VR games like Sniper Elite and Beat Saber.
Meet Astra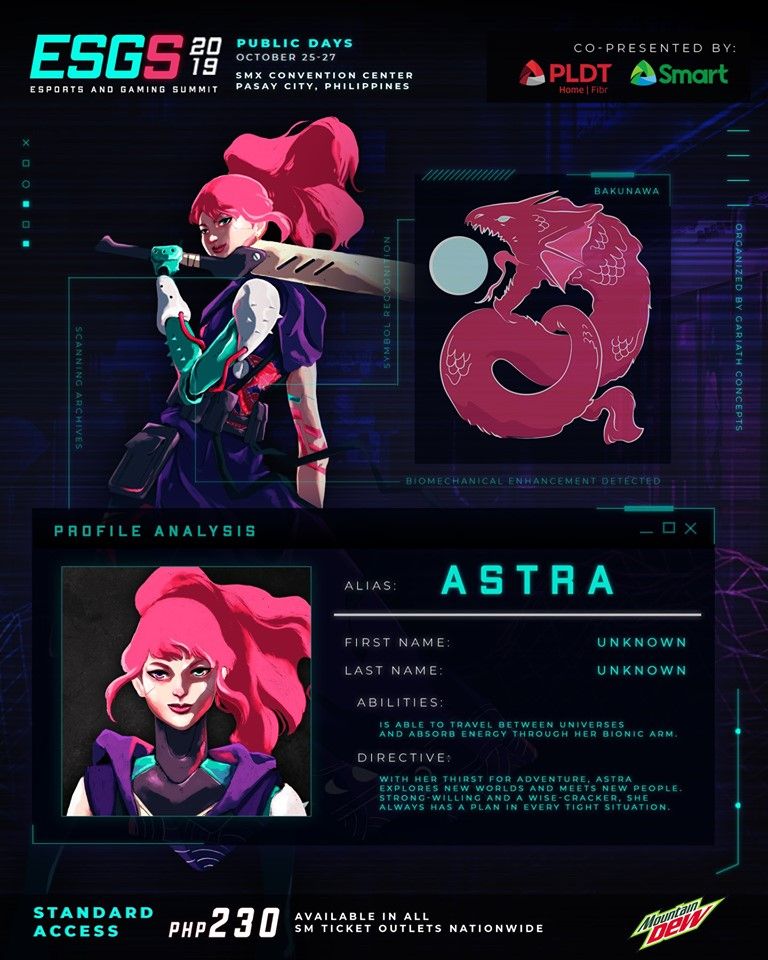 Astra will be ESGS's official event persona, to be cosplayed by Awie De Guzman. She (and her bionic arm) will make her debut in this weekend's convention floors, so if you spot her roaming the venue, don't hesitate to have a little chit-chat or to take a photo. She just might surprise you with some freebies.
If you miss her this weekend, don't worry: Astra will be an integral part of all ESGS events moving forward.
Tickets to the ESGS will go on sale in all SM outlets for P230 (one day pass).