Family lunches for the Gokongweis promise to be a lot livelier these days, now that the Ateneo Blue Eagles and the University of the Philippines Maroons are meeting in the finals for the first time in UAAP basketball's 81-year history.
Loyalties among members of one of the country's prominent families are split by this finals showdown, with Robina Gokongwei-Pe a UP Maroon through and through and Lisa Gokongwei-Cheng a true-blue Atenean. Lisa also believes US-educated Lance cheers for the blue and white since he is in the school's board of trustees.
Robina may be outnumbered, but she is not outgunned.
Of the three, Mrs. Pe is the most invested in this rivalry, having stood behind the Maroons through two 0-14 seasons before joining hands with fellow alumni in the #nowherebutUP campaign that helped nurse the team back to life.
"Actually, it's 2 is to 2," Robina corrected, pointing out that a cousin, Vincent Go, GM of Robina Farms, is also a UP alumnus and a fervent Maroons supporter.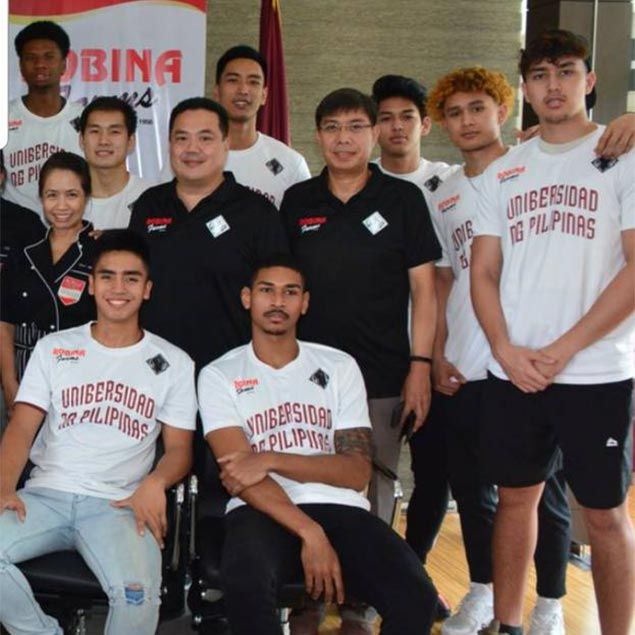 Continue reading below ↓
Recommended Videos
The Gokongweis' lunch situation is replicated in family lunches across the archipelago, as basketball fans and non-fans have become fascinated by UP's improbable run to the finals -- its first in 32 years! -- and have begun taking fierce sides.
Battle lines are also drawn on social media, with alumni from both sides showing their true colors, adorning profile photos on Facebook with 'OBF' and 'UP Fight' or sharing these wonderfully funny memes, like this one for example.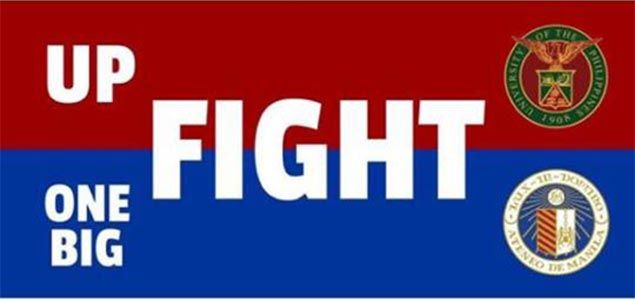 But, all the trash talk seems to be friendly fire. Which is actually unusual for a league with a history of violence (remember the gun-firing incident in an Ateneo-La Salle game at Rizal Coliseum in the late '80s?) and a proven vast animosity for each other (the fiercest I witnessed in the early '90s was when La Salle supporters unfurled a "Tuition N'yo, Baon Lang Namin" banner in a finals game against the University of Santo Tomas).
Katipunan neighbors UP and Ateneo, however, are different. They genuinely seem to like each other. Even before I could step out of the office, I was already told about two UP-Ateneo inter-marriages (Top Gear EIC Paulo Subido, an Atenean, is married to Esay of UP; and Summit Group Publisher Christine Ongteco, an Atenean, is married to Pep Sandejas of UP).
Then there is the curious story of Cosmo managing editor Retty Contreras, whose lawyer-dad Deo, a proud UP alumnus, sent his three boys and only daughter to Ateneo.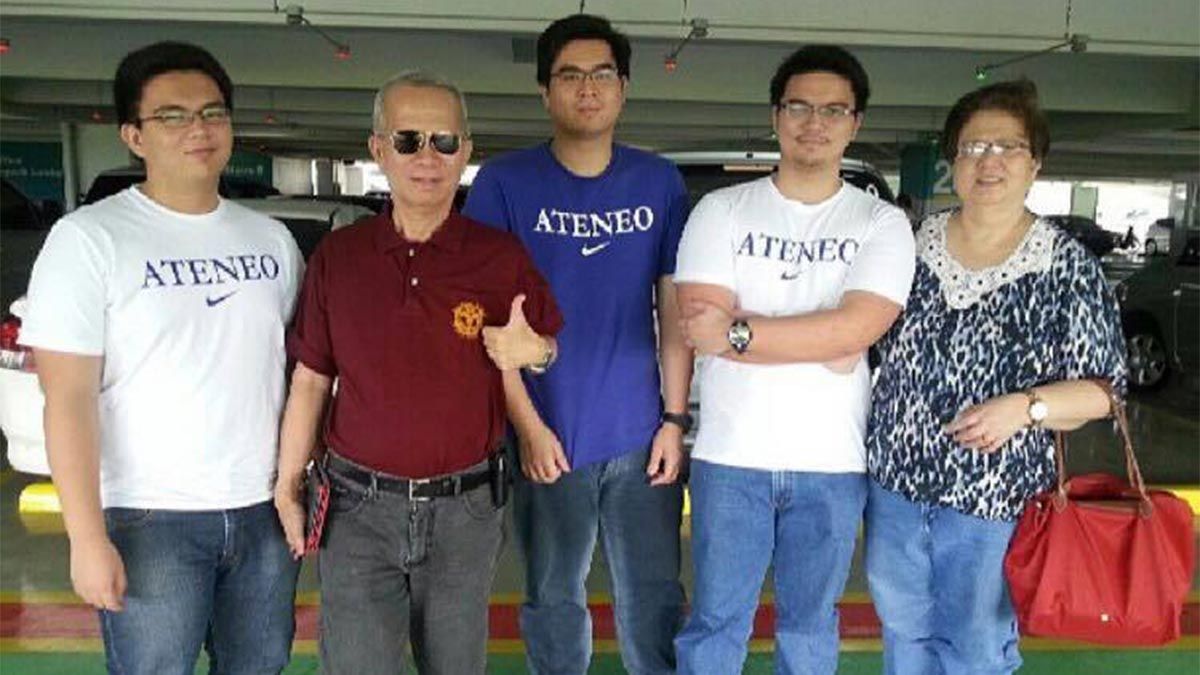 "It has always been my dream to send my children to Ateneo because I wanted them to receive Jesuit education," he said. "I like how the school instills values and builds character of their students."
With all the chummy, back-and-forth ribbing online, there's hope that Ateneo vs UP could end as the friendliest finals match-up in league history since 1945, which was also the last time no UAAP men's basketball tournament was held.
But will it stay friendly?
Maybe, but only if the series ends up the way almost everybody expects it to end. There's truth to the assumption that Ateneans don't feel threatened (why would you when the Maroons have beaten the Blue Eagles just three times in the past 30 years?), and that UP fans are just ecstatic to be in the finals.
But expect things to get a little testy, and the online back-and-forth a bit nastier, if the underdog Maroons steal a game, or two, in this face-off.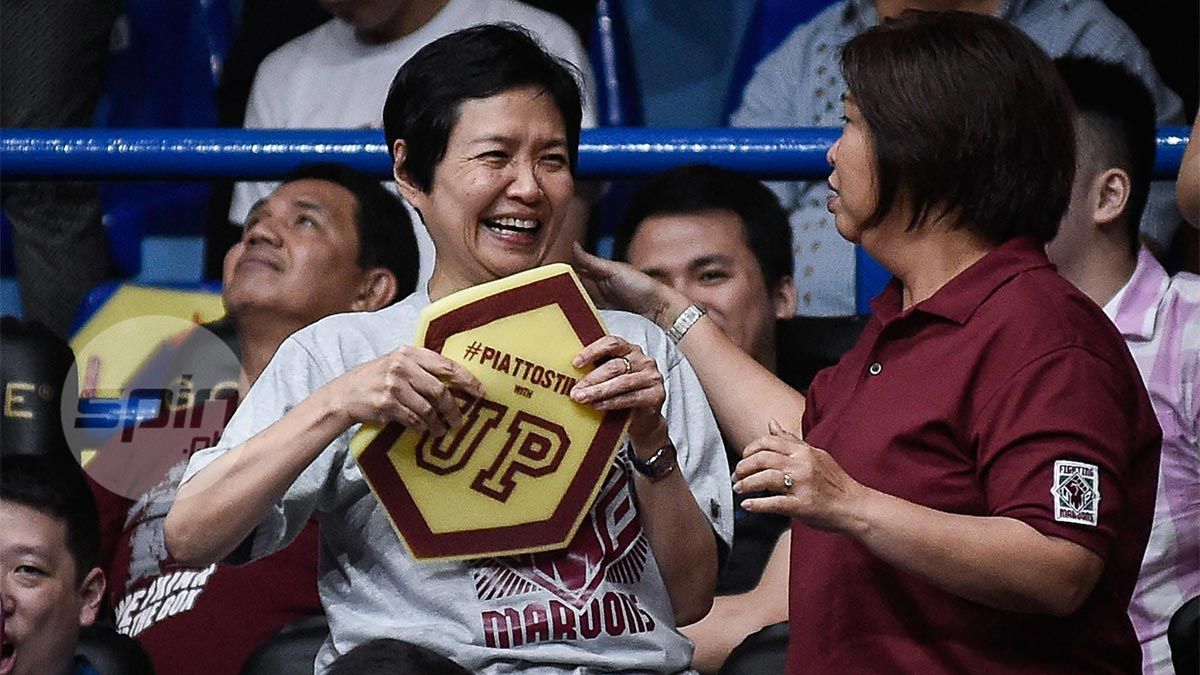 As for the Gokongweis, expect Robina to have the last word over Lance and Lisa, even if her legendary twin snake doesn't meddle.
"Well, they know I am an obsessed UP fan, so they won't argue with me anymore," she said, smiling.
Maybe being the eldest child does have its perks.